Spike Lee's Daughter Looks Just Like The Legend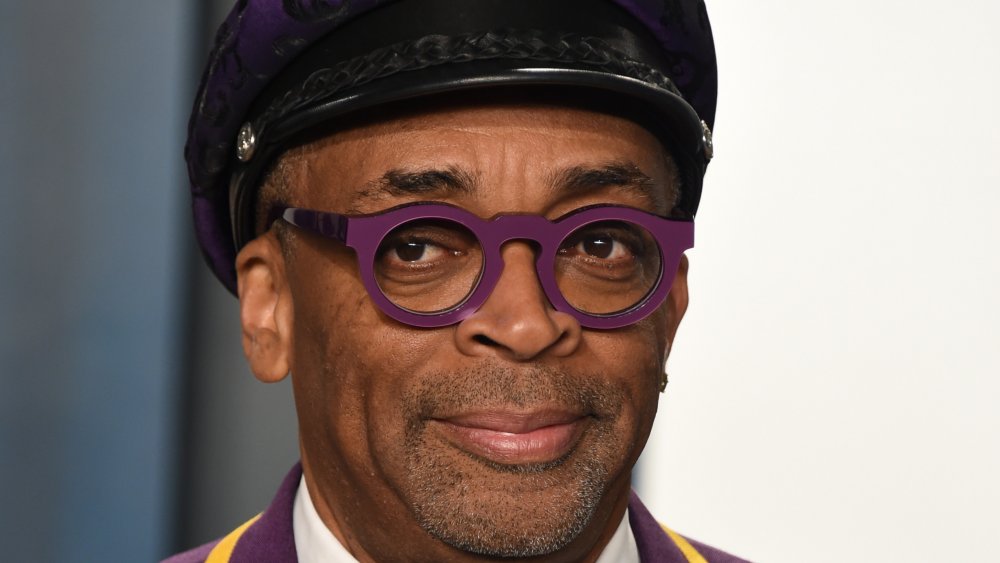 John Shearer/Getty Images
Spike Lee is the genius behind countless Black films that have sparked cultural conversations on so many different topics, including urban socio-economics, relationships, the War on Drugs, and much more. From his 1989 hit film Do the Right Thing to 2018's Oscar-winning BlacKkKlansman, the Brooklyn, New York native has always pushed the envelope.
When he's not making award-winning movies and Netflix series, Spike is just another embarrassing dad at a Knicks game (excluding 2020, after his controversy in March 2020 with Madison Square Garden's new entrance policy). 
Spike has two children, daughter Satchel and son Jackson, with his wife Tonya Lewis Lee. The Lee family doesn't leave Dad to have all the creative fun. Tonya, Jackson, and Satchel each have their own careers that are equally inspiring in their own rights. 
Satchel, a 2017 New York University's Tisch School of the Arts graduate, is blazing a new path for Black and queer communities with her talent, and she takes a few hints from Spike's playbook to make it happen. She's also basically his twin — take a look for yourself.
Satchel Lee started her own magazine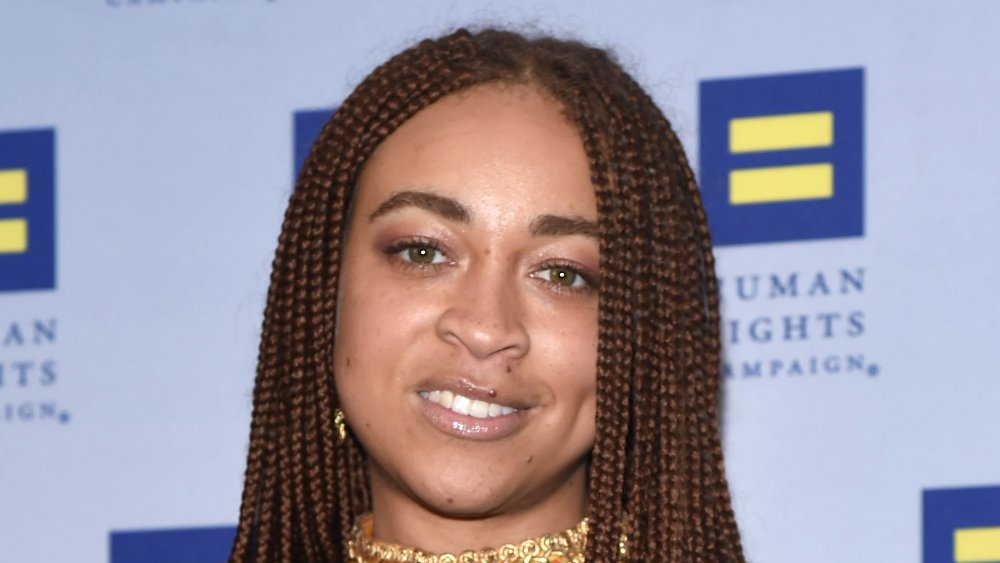 Gary Gershoff/Getty Images
After graduating from Tisch, where she majored in film, Satchel Lee pivoted her focus from film to journalism. According to a 2019 Vogue interview, she launched a queer fashion and art magazine titled DRØME with her friend, creative co-director and Editor-in-Chief Caroline D'Arcy Gorman.
"It situates the queer perspective but is really open to anyone who connects to the material," Lee told Essence in a 2019 feature interview. Lee and Gorman do most of the "heavy lifting" for the small publication and pride themselves on creating queer spaces in media "to their liking," per Vogue.
"It's one of those things where it's like, as a small business, every day we wake up and it's like okay, cool, what are we going to do?" she said. The newly founded magazine has released four volumes that are only available at a handful of bookstores in New York and California, as of June 2020. They've already featured the likes of Billie Eilish and Christian Siriano.
Satchel Lee has collaborated with her dad
In addition to her editorial work, Satchel Lee puts her film degree to good use as well, often working alongside her legendary dad. In 2019, she co-wrote a short film for the fashion brand Coach, titled Words Matter, with her father Spike Lee and brother Jackson Lee. The short, starring Coach's brand ambassador Michael B. Jordan, was a call for "dropping negativity, embracing optimism and choosing words that make a difference."
The short film followed Spike Lee's Oscar win for BlacKkKlansman for best adapted screenplay, where he used his speech to call for mobilization around the 2020 presidential election (via CNBC). Of course, Satchel was in the audience rooting her dad on. 
When it comes to what she wants to promote and represent, Satchel takes her dad's "do the right thing" mentality and adds her own spin to it. To keep her voice heard and continue to push important messages, Satchel also freelance writes and directs promotional spots for brands including Def Jam, Coach, and MTV (via Essence). The fashion lover and writer is on-track to be just as influential as her dad.