Here's How Much Spike Lee Is Actually Worth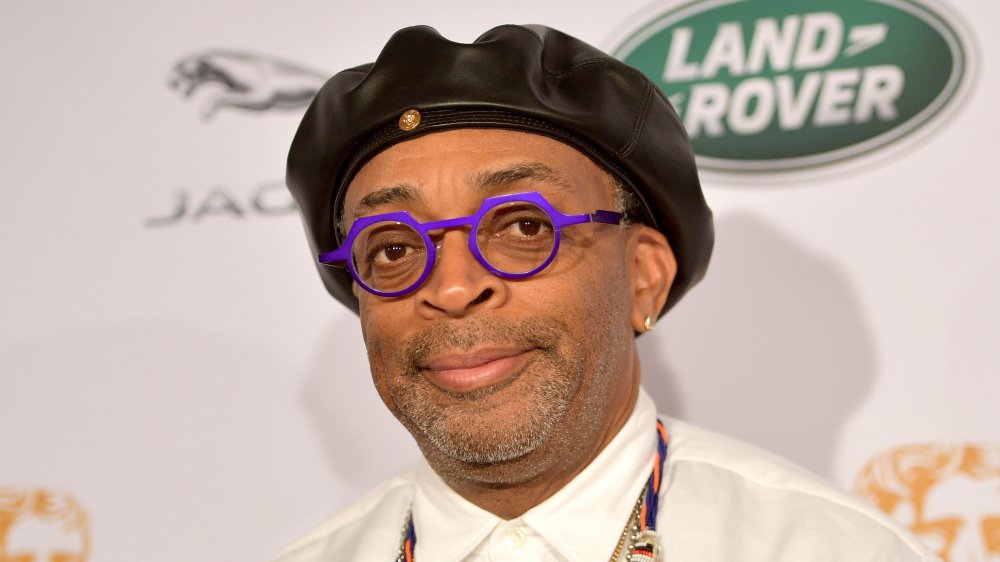 Matt Winkelmeyer/Getty Images
Spike Lee is the kind of Hollywood figure who isn't afraid to make his opinions known. He slammed Chrisette Michele for singing at President Trump's inauguration in 2017, nearly walked out of the Academy Awards after Green Book won in 2019, and in a sad but touching gesture, paid tribute to Kobe Bryant in a custom suit at the Oscars in 2020 shortly after the athlete's death. Lee is also someone who's made a considerable amount of money over the years.
Along with earning industry acclaim from directing films like 1989's Do the Right Thing, 1991's Jungle Fever, and 1992's Malcolm X, Lee was also the driving force behind 2018's BlacKkKlansman. The movie earned him his first Oscar and brought in $48.3 million domestically as well as another $87.1 million worldwide, according to Forbes. However, that's not quite as much as his 2006 film Inside Man, which earned a whopping $88 million domestically and $187 million around the world.
While we don't know exactly how much Lee took home for each movie — not to mention the fact that he earned additional paychecks by doing music videos for performers like Naughty by Nature, Eminem, and Kelly Rowland, as well as commercials for Levi's, Nike, Converse, Taco Bell, and Ben & Jerry's — we do know that he's pretty darn rich.
Spike Lee is a millionaire who goes 'where the money is'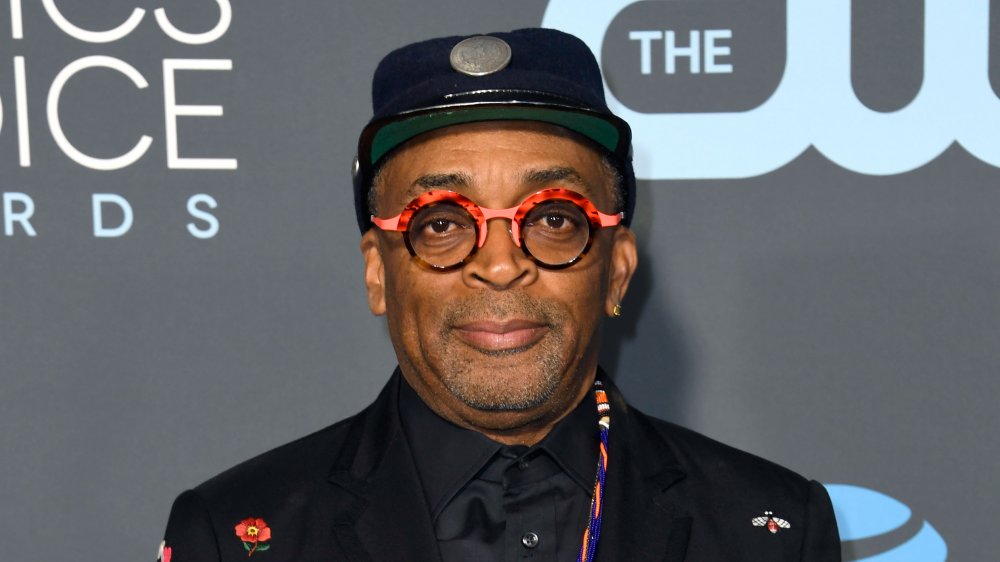 Frazer Harrison/Getty Images
Spike Lee isn't only a respected Hollywood director and producer, he's also a very wealthy person. That may already be obvious, due to the fact that he tends to opt for super stylish (and seemingly expensive) outfits now that he's gotten older, as well as the fact that he spent $16 million on a mansion in the Oak Bluffs area of Martha's Vineyard. That's along with his 8,292-square-foot "historic" townhouse on the Upper East Side of Manhattan, which was listed in 2014 for $32 million.
That's perhaps why it won't shock you to find out that Lee is estimated to have around $40 million, according to Celebrity Net Worth.
If that inspires you to follow in Lee's footsteps, then you might want to take his advice when it comes to securing the kind of cash he seeks out to fund his big-screen, fortune-making projects. He told Variety in 2018, "Where the money is, that's where filmmakers have to go. Where the money is." Now that's a tip you can surely bank on.