Spike Lee Slams Chrisette Michele For Singing At Trump Inauguration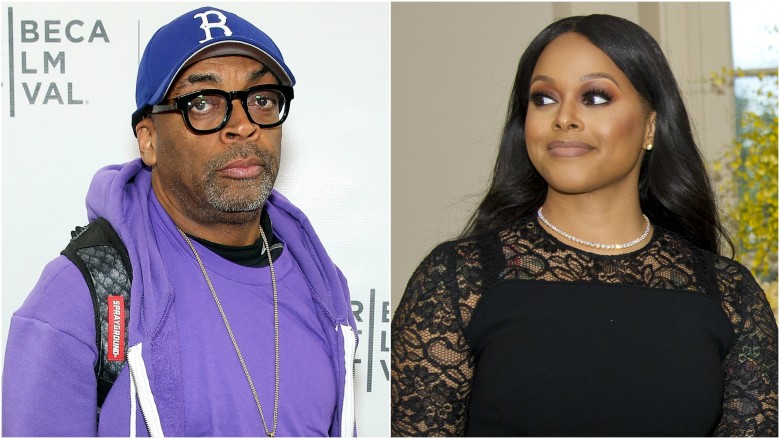 Getty Images
Chrisette Michele is already facing backlash for her decision to perform at Donald Trump's presidential inauguration.
On Jan. 19, 2017, Michele, 34, posted a note explaining why she took the gig despite multitudes of other celebrities boycotting and protesting the event. "My heart is broken for our country, for the hopes of our children, for the fights of those who came before us," she wrote on her blog and Twitter. "I cry at the thought that black History, American history might be in vain. This country has had great moments. God has shined His light upon us. Today, I hope that great moments begin in peaceful & progressive conversation." She continued, "I am willing to be a bridge. I don't mind 'these stones,' if they allow me to be a voice for the voiceless. I am here. Dr. Martin Luther King, Jr., once said, 'Our lives begin to end, the day we become silent about what matters.' I am here, representing you, because this is what matters."
The Grammy-winner reportedly wanted to keep her performance a secret to avoid backlash. That didn't work too well. The Roots drummer Questlove, 46, tweeted, "I'd pay Chrisette to NOT perform." Director Spike Lee, 59, posted a photo of Michele's art for her Milestone album on Instagram, writing, "Good morning folks. I was sorry to read that 'Sistuh Girl' is singin' At DT's Inauguration (and to use his fav word-'sad'). I was thinkin' 'bout using Chrisette's song 'Black Girl Magic' in my Netflix series She's Gotta Gave It...Not anymore. And dat's da truth, Ruth."
Newsday reported that Michele was initially slated to perform during Trump's "Make America Great Again" pre-inauguration concert on Jan. 19, 2017, but her set was moved to one of his inaugural balls on Jan. 20, 2017. She bailed on a previously scheduled concert at the Starland Ballroom in Sayreville, N.J., on Jan. 19, 2017 when news broke about her inaugural performance. Promoters cited a "scheduling conflict" for the last-minute cancellation. Sources told the New York Daily News that Michele would earn $250,000 for her presidential performance.
The soul singer also performed for President Barack Obama and dignitaries at a state dinner in August 2016.