Newly Released Footage Shows The Rift Between Meghan And The Royal Family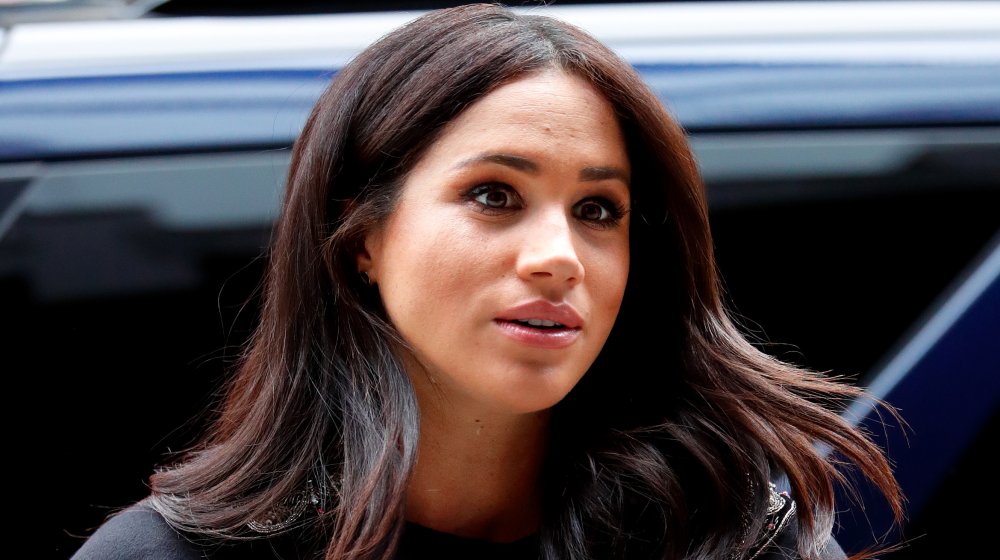 Max Mumby/indigo/Getty Images
We may receive a commission on purchases made from links.
Rumors of a rift between the Duke and Duchess of Sussex and the British royals started before the couple's May 2018 wedding and intensified after they announced in January 2020 their decision to step down as senior members of the royal family. Then came a move to Los Angeles in March 2020, followed by Meghan Markle and Prince Harry gaining full financial independence when they reportedly signed with a top speaking engagement agency in June 2020. 
All of these signs pointed to Harry and Meghan leaving the royal family for good, although the couple has never explicitly stated this is their plan. In fact, they've said nothing but positive things about the royals in public. "I'll always be there for him and as I know, he'll always be there for me," Harry said in the ITV documentary, Harry & Meghan: An African Journey, when asked about his alleged feud with Prince William. "We don't see each other as much as we used to because we're so busy but I love him dearly."
Despite repeated denials of a feud, author Lady Colin Campbell theorized in her June 2020 book, Meghan and Harry: The Real Story, that a rift emerged at a garden party in May 2018 for Prince Charles' 70th birthday, as she told The Daily Star. And this speculation grew some legs when a fan shared new footage of the event in question, which we dissect below.
Was there drama at Prince Charles' garden party?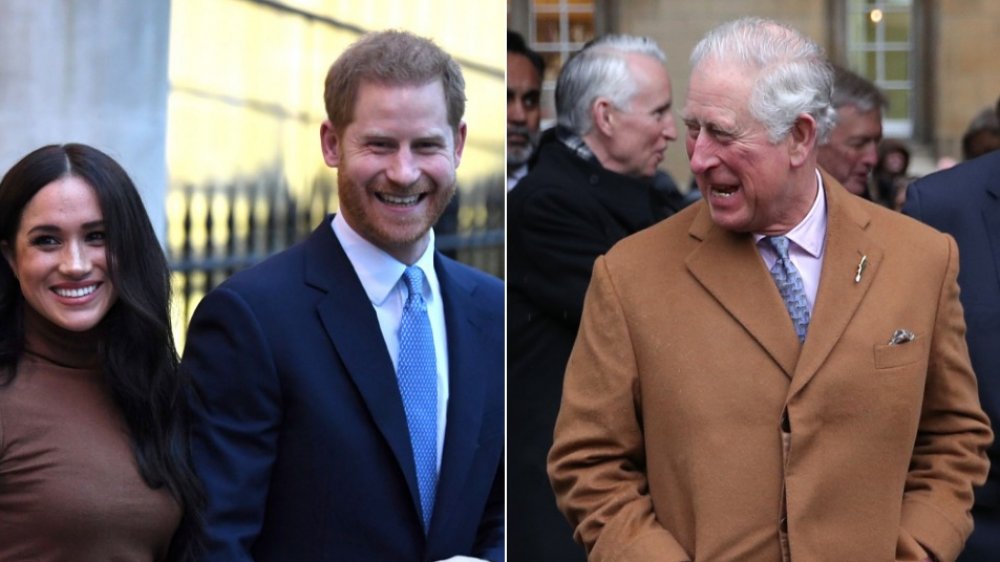 Wpa Pool, Wpa Pool/Getty Images
As Lady Colin Campbell told the Daily Star, Meghan Markle allegedly did something at Prince Charles' garden party that left the royal family "absolutely gobsmacked and astonished." She didn't elaborate on what this was about at the time, although Twitter user @Murky_Meg shared footage of the event in question that led some fans to speculate Charles asked the newly married couple to leave shortly after they arrived. "Here is the video where Charles seems to tell Harry it's time to leave," they said about the footage, which shows Charles quietly talking in Harry's ear before he exits the party. Shortly after Prince Charles and his wife, Camilla, Duchess of Cornwall, are seen leaving, Harry and Meghan make their way out.
"I would be so freaking embarrassed," one fan tweeted about the footage, seemingly suggesting that the pair got booted from the event. Another person said, "Definitely told to leave."
However, as an expert lip reader told MailOnline, it appears Charles told Harry, "We are going now, we have to leave." The Duke of Sussex supposedly replied, "You go ahead." Charles then reiterated his plans to leave, to which the Duke of Sussex seemingly responded, "Yes, catch up...after." Camilla also told Meghan, as the lip reader described to MailOnline, "Just coming to say goodbye...we will see you later."
Some might argue this version of events is more plausible than the fan speculation, although no one can really know for sure what was said.