This Is Why Madonna Offended The Stars Of Hamilton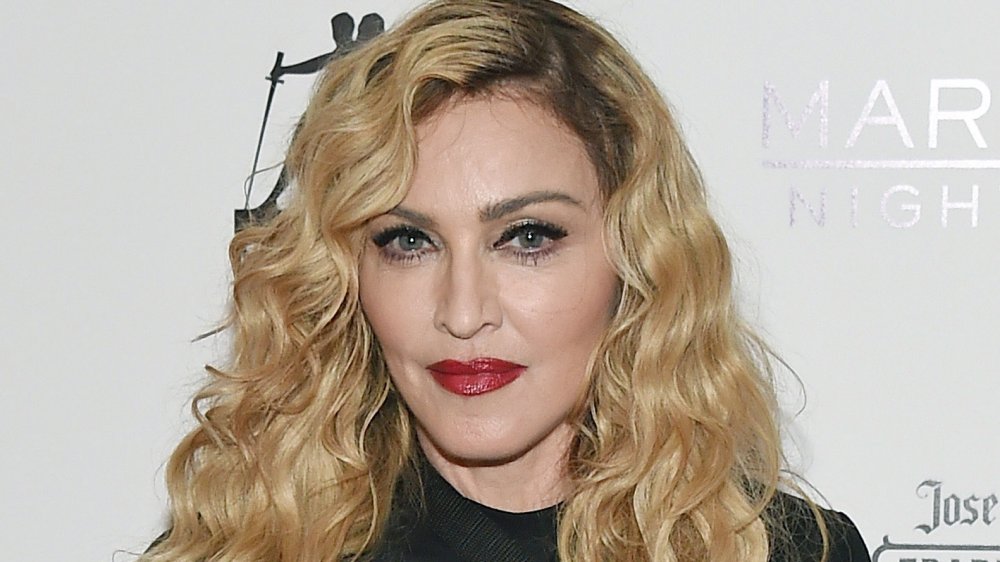 Ethan Miller/Getty Images
Hamilton is one of the most successful musicals of all time and nabbing tickets is a very big deal, but apparently, Madonna wasn't too captivated by the production. At least that's how it came across to the show's performers back in 2015. In fact, the Queen of Pop was supposedly banned from going backstage because of her alleged behavior.
According to Deadline, Hamilton creator and Tony Award-winning star Lin-Manuel Miranda seemingly shaded Madonna during a speech he delivered at curtain call. He called out a very wealthy "someone in the audience" who "did a lot of texting" during the play. (Using your phones at the theater is a major no-no.) Miranda later took his outrage to Twitter in a since-deleted post: "Tonight was the first time I asked stage management NOT to allow a celebrity (who was texting all through Act 2) backstage. #noselfieforyou," he said, according to Playbill. 
Miranda didn't mention Madge by name, but an audience member reportedly tweeted: "That time you want to smack #Madonna upside the head for texting during the best show I've ever seen. #HAMILTONpublic." The possible connection grew legs in the press, and to this day, the songstress stands accused of dissing the cast of Hamilton. Adding insult to injury: She allegedly showed up late to the performance. 
Madonna denies Hamilton diss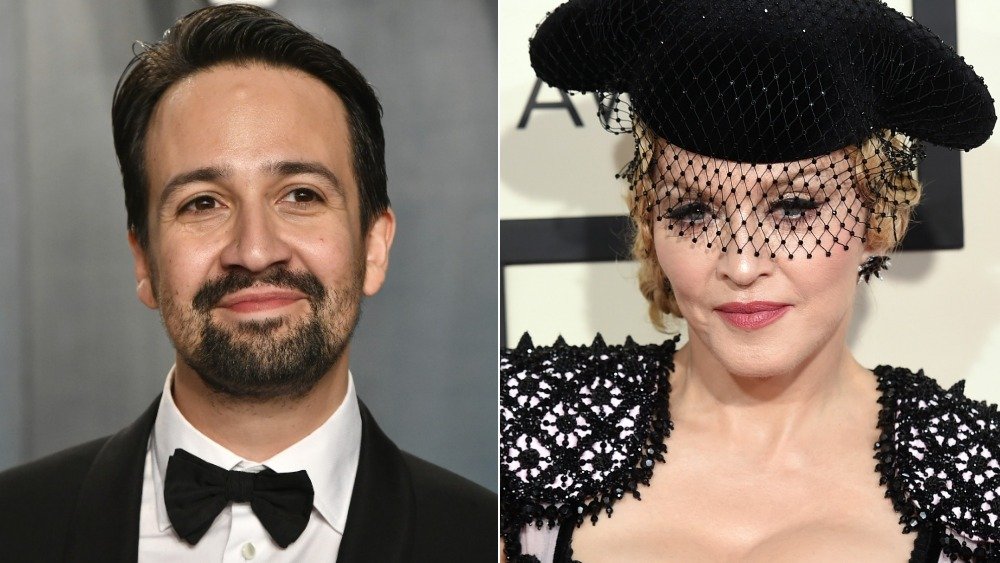 Frazer Harrison, Jason Merritt/Getty Images
After internet sleuths pieced together that Lin-Manuel Miranda (pictured left) was likely referring to Madonna when he criticized an audience member's rude behavior during Hamilton, her rep shot down the claims with a statement to Us Weekly. "It's not true. [Madonna] was invited backstage four different times. She texted post show when they were doing their fundraising pitch. Madonna had already made a generous donation," the rep said. It's unclear if Madonna actually went backstage in response to those four alleged invites, but years later, there seems to be no photo evidence of Madonna backstage with anyone from the Hamilton cast. 
Hamilton cast member Jonathan Groff confirmed the speculation that Madonna misbehaved during the play. According to Vulture, Groff was asked if he was disappointed that Madonna didn't rub elbows with the cast backstage. "No. Because that b**ch was on her phone. You couldn't miss it from the stage," Groff reportedly said. "It was a black void of the audience in front of us and her face there perfectly lit by the light of her iPhone through three-quarters of the show." 
Madonna has been accused of rude texting before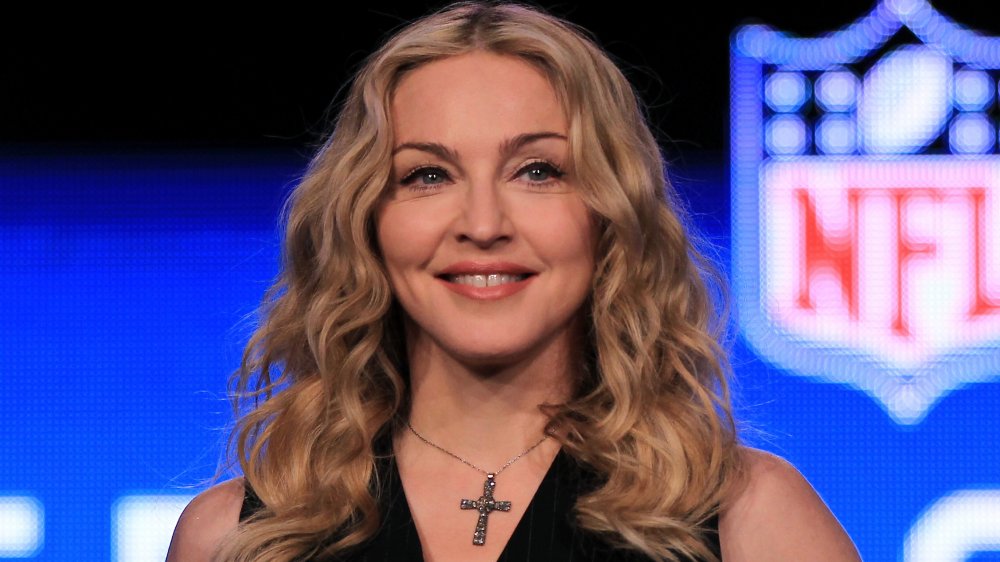 Scott Halleran/Getty Images
Madonna may be the Queen of Pop, but she's apparently not the queen of popcorn, because that 2015 incident at Hamilton wasn't the first time she was reprimanded for texting during a show.
In 2013, the Alamo Drafthouse movie chain banned her because she was allegedly texting during a screening of 12 Years a Slave. The movie company's CEO, Tim League, reportedly lashed out via the company's twitter: "Until she apologizes to movie fans, Madonna is banned from watching movies." League later clarified that the ban was "just a joke" but said it supported "bringing the issue to the fore."
According to The Hollywood Reporter, film critic Charles Taylor, who was in the audience with Madonna, also talked about the incident at the Alamo. "Eventually, a woman next to me tapped her on the shoulder and told her to put her phone away, and the blonde hissed back, 'It's for business... ENSLAVER!' I turned to the shoulder tapper and loudly said, 'THANKS!' and gave her a thumbs up." Taylor dubbed Madonna the "worst person in America." 
As a performer, one would assume Madge understands the importance of an attentive audience and patron etiquette. In fact, just a month prior to the Hamilton debacle, Madonna told Us Weekly that texting was one of her pet peeves. "I can't stand when I'm talking to someone and they're texting," she said. "My kids will do it! It drives me up the wall. I always put my hand on their phones and ruin whatever they're doing."