The Real Reason Ethan Hawke And Uma Thurman Split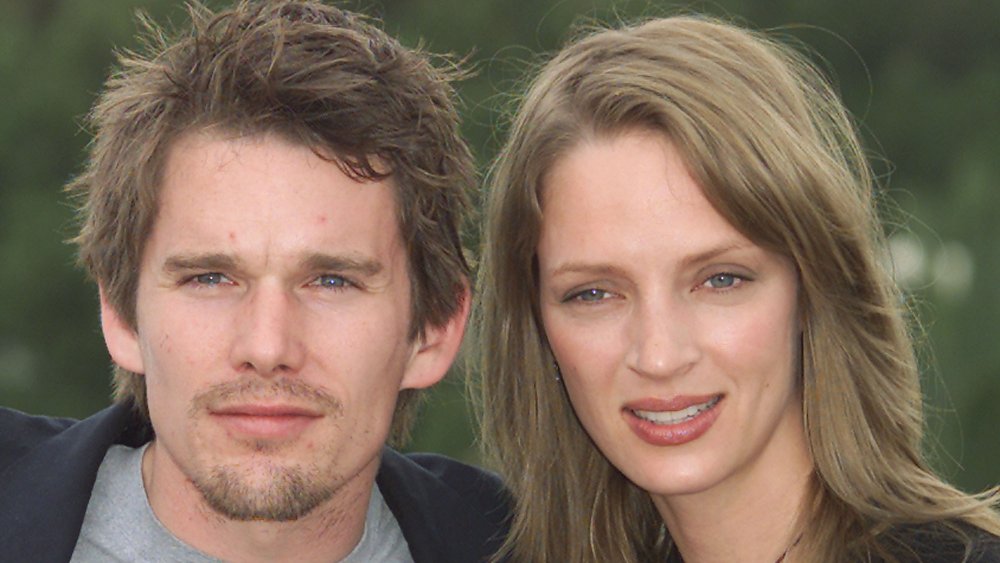 Evan Agostini/Getty Images
Movie stars Uma Thurman and Ethan Hawke were Hollywood royalty when they married in 1998. The two mega-stars met on the set of the 1997 sci-fi film Gattaca and immediately started dating, per Instyle. 
Both stars had career-defining roles in 1994 — long before they met. Hawke, who would go to land an Oscar nomination for Training Day, perfectly played the quintessential '90s guy in the 1994 cult hit Reality Bites. And Thurman became a household name after her Academy Award-nominated turn as Mia in the smash film, Pulp Fiction. 
Shortly after tying the knot (read: the same year), Hawke and Thurman welcomed a daughter named Maya into the world. In 2002, they had a son, Levon. The Hollywood stars were red carpet mainstays and for five years, everything seemed to be going well for the couple. But in 2004, Thurman filed for divorce, per People. 
It was the split heard 'round Hollywood and caught everyone by surprise. According to People, infidelity rumors started popping up around Hawke and the couple went silent while their divorce became final. In 2005, Thurman sat down with Oprah Winfrey and discussed the relationship, the break-up, and how she had been coping following the split.
Infidelity rumors plagued Ethan Hawke and Uma Thurman's divorce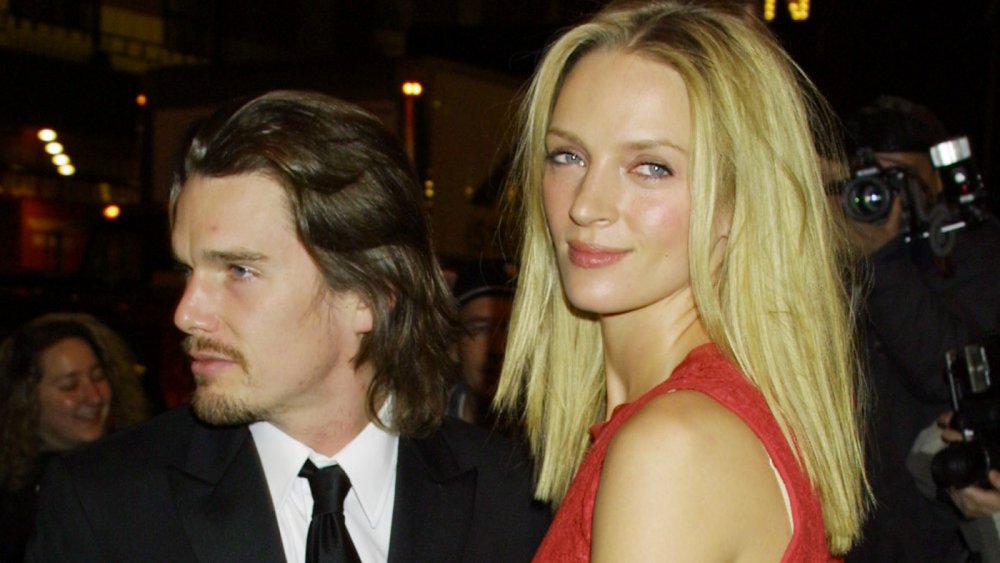 George De Sota/Getty Images
After separating in 2003 and divorcing in 2005, Ethan Hawke and Uma Thurman spent a fair amount of time reflecting on their marriage, and why it failed. In an interview with Oprah Winfrey, just months after the divorce was final, Thurman shared some of her thoughts.
Winfrey asked about possible infidelity on Hawke's part, specifically touching on betrayal. "There was some stuff like that at the end," Thurman revealed (via People). "We were having a difficult time, and you know how the axe comes down and how people behave and how people express their unhappiness. Our marriage failed. I should take full responsibility for the failure of my own marriage."
Hollywood gossip rags pondered if infidelity occured while Hawke was shooting a film in Montreal toward the end of their relationship. When asked about it directly in a 20/20 interview in 2006, Hawke was straightforward. "Uma and I did not split up over anybody's infidelity," he said. "We had a lot of problems before I ever went to Montreal."
In later interviews, Hawke would admit that his "life fell apart" after the divorce and he fell into a depression, per People. He also revealed what helped him persevere: "Work. Theater. My kids," he said. "That's the wonderful thing about children is they just need you every day. It gives your life balance. Meaning your whole life isn't just about yourself."