The Untold Truth Of Ashley Benson And G-Eazy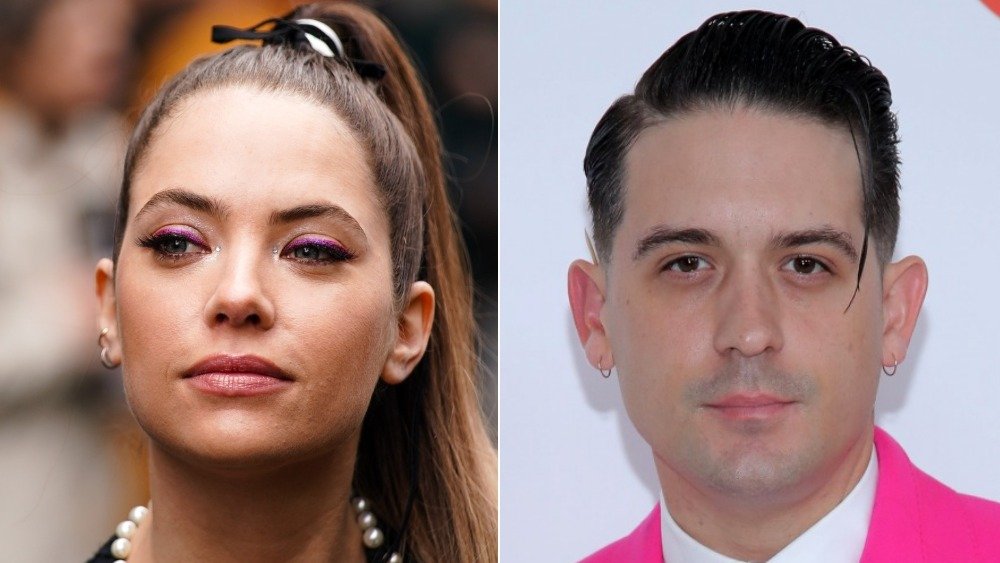 Edward Berthelot, Jemal Countess/Getty Images
Within days of Ashley Benson and Cara Delevingne calling it quits in April 2020, Benson got the rumor mill running when she was seen holding hands with rapper G-Eazy (whose real name is Gerald Earl Gillum). Benson, who dated Delevingne for two years before they broke up, is featured on G-Eazy's newest album, Everything's Strange Here, which was released June 26. The Pretty Little Liars alum collaborated with G-Eazy (as well as Kossisko) on the track "All The Things You're Searching For." But is there more going on than just music?
Benson and Delevingne went public with their split in early May 2020, but we need to rewind to December 2019 first. Delevingne tweeted a deleted a simple, "Me and Ashley broke up," according to Refinery29. However, shortly thereafter, Benson replied to a fan on Instagram about the breakup and clarified that she and Delevingne were still together, according to Just Jared Jr. 
Four months later, in April 2020, G-Eazy dropped a cover of Radiohead's "Creep" on his YouTube channel that featured Benson on it. And though it wasn't confirmed until the following month, sources told People that Benson and Delevingne split in April, before Benson's "Creep" cover with G-Eazy dropped. And while the breakup may seem questionable with G-Eazy's involvement, Delevingne has asked people not to hate on Benson, making it clear she harbors no ill feelings toward her now-ex.
Ashley Benson took G-Eazy as her date to her sister's wedding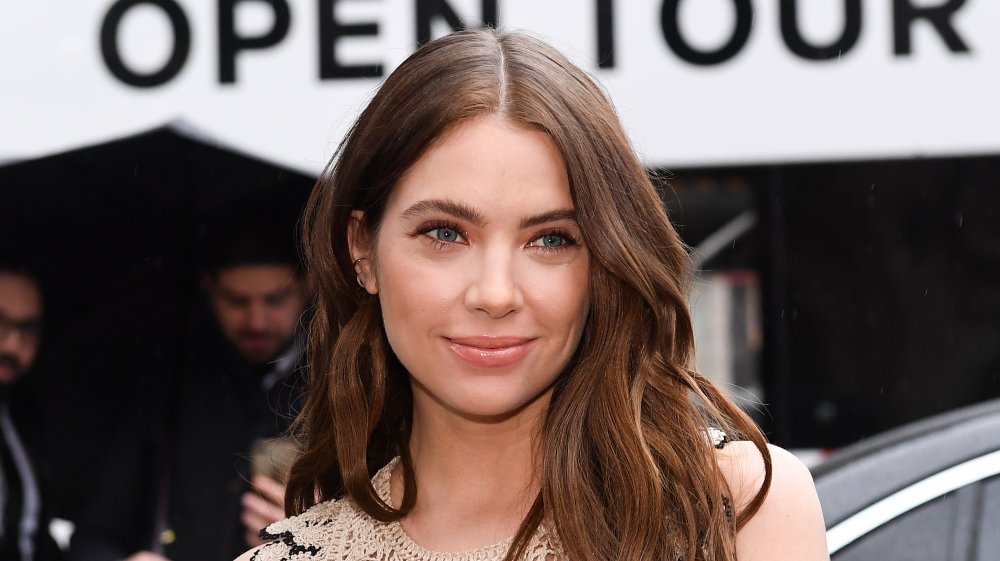 Jacopo Raule/Getty Images
Since her breakup with supermodel Cara Delevingne, Ashley Benson has been getting cozy with G-Eazy. Benson and G-Eazy were spotted kissing in Los Angeles, as the Daily Mail reported in mid-May, and the pair spent Memorial Day together, according to Us Weekly. Benson even brought G-Eazy as her date to her sister Shaylene's nuptials in June, Us Weekly reported. 
The rapper tagged along to the small gathering in Laguna Beach, Calif. to celebrate Shaylene's big day, but sources reported conflicting opinions on whether the pair is in the midst of a fling or if there's something more there. One source told Us Weekly in May that the two are "not serious," but a second insider claimed to the magazine in June that "they are hanging out and seeing each other."
While those sources were anonymous, Benson's very own sister, Shaylene, got candid about the breakup and potential new relationship, Us Weekly reported. Shaylene wrote on Instagram Story, "And it's okay if you decide to heal through music and collaborate with other artists. And if a spark happens. It's not a crime when you're single. I mean a lot of people meet through working together and if there is a connection, great! Do what you want. It's no ones [sic] business."
It's still early days for Benson and G-Eazy, so we'll have to wait and see if this is just a working relationship, a rebound, or something more serious.