How Did Michael Jordan And Yvette Prieto Meet?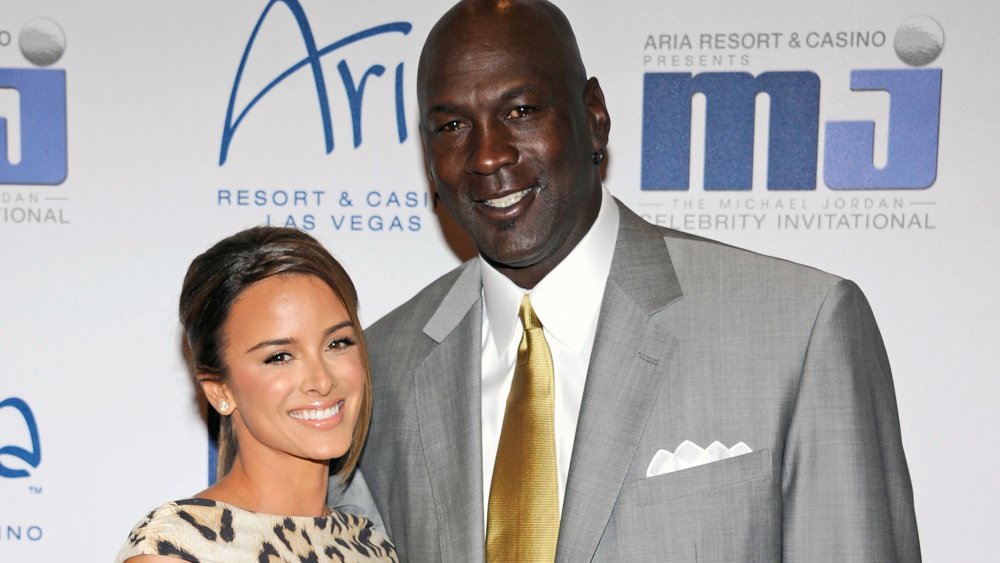 Ethan Miller/Getty Images
NBA legend Michael Jordan and his wife, Yvette Prieto, are cuter than cute. The former Chicago Bull married Prieto in 2013 after dating for five years, and now they share twin girls, Victoria and Ysabel. 
According to People, Jordan proposed to Prieto over the holidays in 2011. The pair got married about a year and a half later at Bethesda-by-the-Sea, an Episcopal church in Palm Beach, Florida (via People). They now reside in South Florida, where they lead an extremely private life together. After leading such a public life as a basketballer, Jordan has tried to stay more low-key these days. He didn't even allow filming of his documentary about his life and career, The Last Dance, at any of his homes, according to the documentary's director, Jason Hehir.
"He said that his home is his sanctuary," Hehir told Insider. "I asked to get on his private plane to shoot him going to a Nike meeting and he didn't want people on his plane. There are certain aspects of his life that he wants to keep private." Clearly, Jordan wants to protect his family home from the public eye.
So how did Jordan's fairy tale marriage start? Jordan and Prieto's beginnings are simple: They met at a Miami nightclub in 2008 and hit it off, and they've been together ever since, per Hollywood Life. But before Prieto, Jordan had another wife and family.
Michael Jordan was married to his first wife for 17 years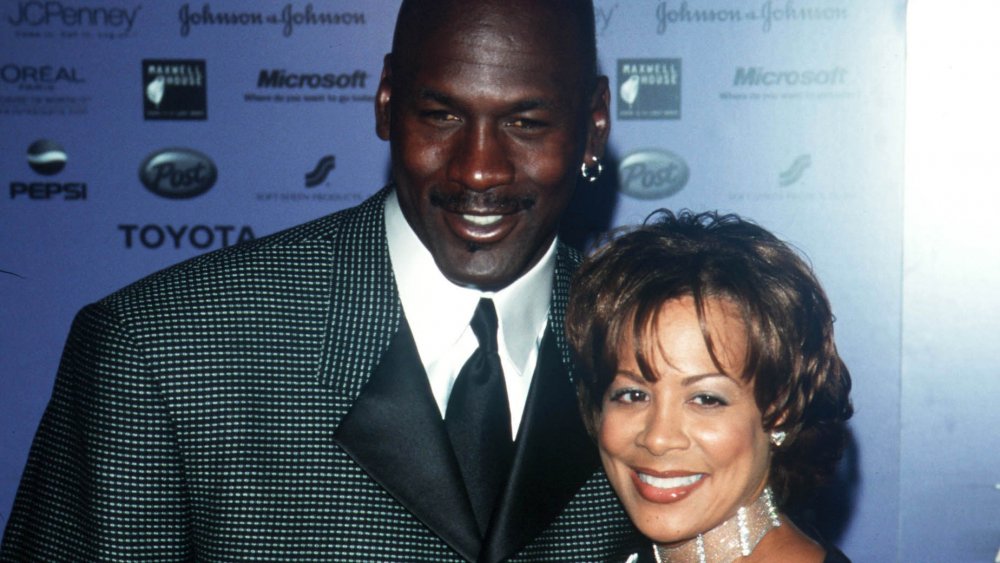 Evan Agostini/Getty Images
Before meeting Yvette Prieto, six-time NBA champion Michael Jordan was married to Juanita Vanoy for 17 years. Similarly to how Jordan eventually met Prieto, he also met Vanoy in a super-casual way: They were introduced by mutual friends at a post-game dinner in 1985, according to a 1992 interview with Vanoy. After a few years of dating, they wed in 1989 in a low-key ceremony in a Las Vegas wedding chapel, per The Washington Post — they even wore jeans for their nuptials.
The couple had their first child in 1988, a year before marrying. Vanoy's pregnancy caused a bit of a stir, as Jordan was initially "noncommittal" about claiming the child (via Chicago Tribune). Vanoy even hired lawyers to pursue a paternity case against Jordan before he eventually admitted paternity voluntarily, per the Tribune. Vanoy's lawyer, Michael Minton, told Chicago Tribune in 2002 that while the couple was engaged, Jordan and Vanoy were terrible at communicating. He said, "[Jordan and Vanoy] were discussing and they were dating. They were saying, 'We're emotionally committed to each other.' But this was not exactly like Ozzie and Harriet," referring to a 1950s sitcom couple.
After the two wed, they had two more children, Marcus and Jasmine. Vanoy first filed for divorce in 2002, and the divorce was finalized in 2007 (via People). One year later, Jordan met Prieto, and the rest is history.