The Untold Truth Of Cam Newton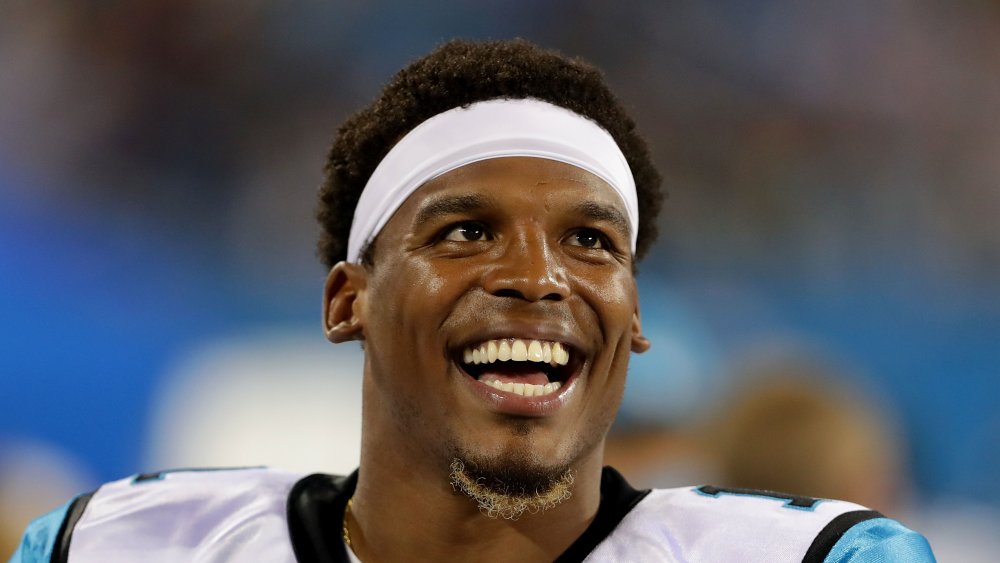 Streeter Lecka/Getty Images
When famed quarterback Tom Brady left the New England Patriots for the Tampa Bay Buccaneers in March 2020, many fans were curious to find out who would take the athlete's coveted spot. This answer arrived in June 2020, as Chris Mortensen and Adam Schefter reported for ESPN that Cam Newton, a former quarterback for the North Carolina Panthers, signed a "one-year, incentive-laden deal with the New England Patriots." Newtown was with the Panthers for nine years before reportedly inking the deal.
Newton took to Twitter on June 29, 2020, to address the news, writing, "I'm excited as I don't know what right now. All praise to god. Dropping content tomorrow!! I hope you're ready. #LetsGoPats."
The Georgia native's deal with the Patriots came after a tough NFL season, during which he recovered from an operation to repair an injury in his left foot, as ESPN noted. After playing a few games, the Panthers decided in November 2019 to place Newton on injured reserve.
But Newton's time with the Panthers didn't start the way it ended — after signing with the team in 2011, he "helped lead Carolina to a 15-1 record (the best in the NFL) during the regular season" in 2015, according to a Panther's press release. And in 2016, he was named the NFL's "Most Valuable Player," the same year the Panthers played in Super Bowl 50.
Now that we've recapped the last few years of Newton's football career, let's take a look at his life outside of sports.
Cam Newton loves being a dad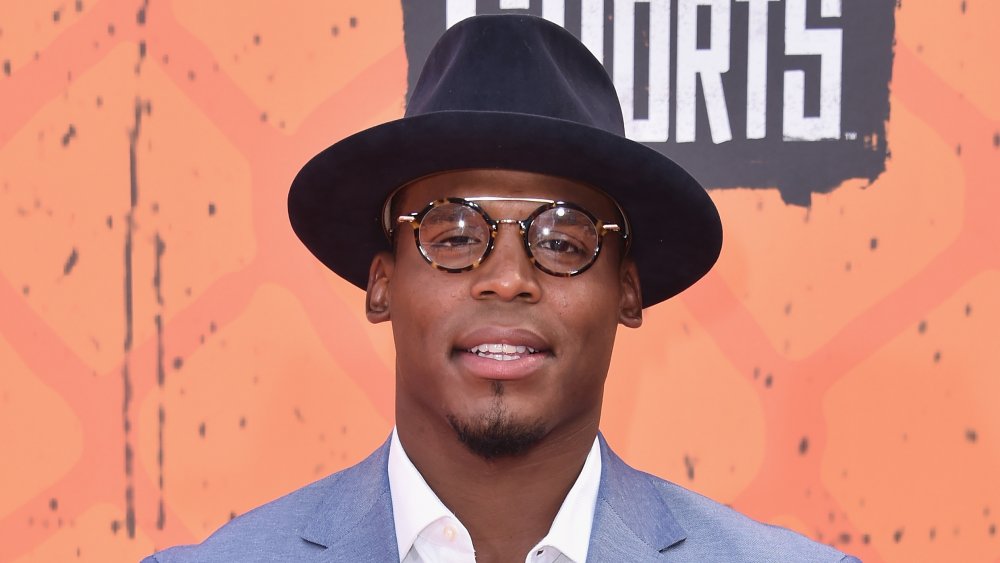 Alberto E. Rodriguez/Getty Images
Cam Newton and his now ex-girlfriend, Kia Proctor, have four children together: Chosen Sebastian (2015), Sovereign-Dior Cambella (2017), Camidas Swain (2018), and Cashmere Saint, who was born in December 2019, People noted. 
Newton shared a touching video letter to Chosen in 2017, saying in part, "Don't be like me, son. Be better than me. You don't have to be an athlete to be accepted by me. You can be whatever you want to be. But whatever you decide, I challenge you to be the best."
Newton and Proctor supposedly broke up in January 2020, amid reports the quarterback welcomed a fifth child with Instagram model La Reina Shaw, per The Blast. The athlete hasn't addressed the situation directly, although he did make a telling declaration about his kids on Father's Day 2020. "I'm a proud father of seven," he captioned a photo series of his children. "A DADDY isn't defined as the man who makes the child (NOT in all instances), but rather a MAN who extends his hands and time to help with the child's raising and his heart to LOVE the child through anything!! Blood doesn't always make you [a] DADDY. 
He added, "Being a DAD comes from the heart... ANYBODY CAN MAKE A BABY BUT IT TAKES A REAL MAN TO RAISE A CHILD!! ... JADEN•SHAKIRA•CHOSEN•SOVEREIGN-DIOR•CAMIDAS•CAESAR•CASHMERE•"
Newton is a stepdad to Proctor's daughter, Shakira. It's not clear whether Jaden is his biological child. 
Cam Newton is a vegan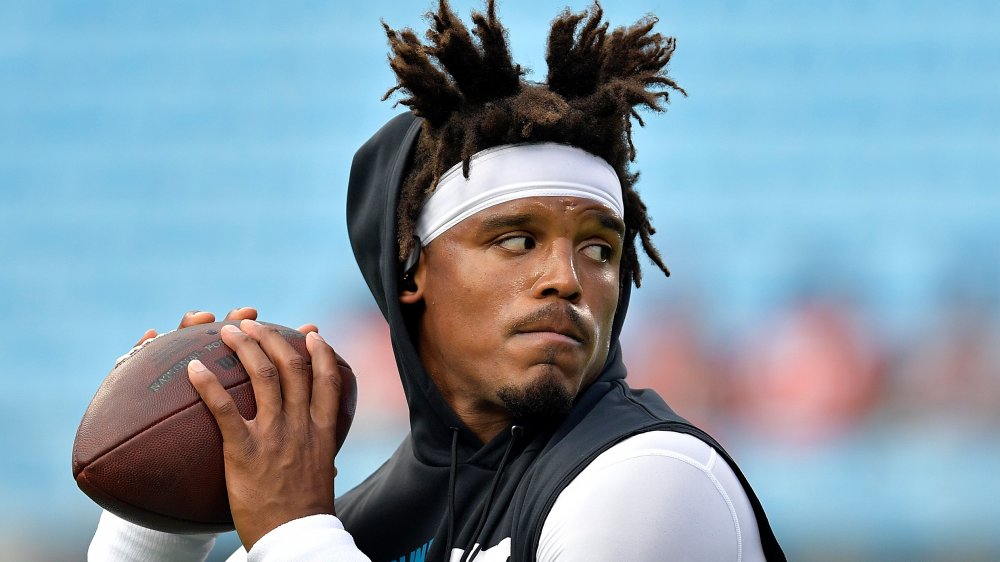 Grant Halverson/Getty Images
Cam Newton revealed in February 2019 he had switched to a vegan diet, following in the footsteps of Tom Brady. "I would have thought that by me going vegan, I would be losing a lot of weight; I'd be losing a lot of energy, things like that," Newton explained to comedian Hannibal Buress in an April 2019 chat. "But it's actually been flipped." 
Before trying out veganism, Newton was a pescetarian. It doesn't sound like the football pro is eager to switch back anytime soon, as he explained in a March 2019 vlog post, "I'm a constant work in progress. I always try to tap into something that's going to better me, whether as an athlete, as a parent, as a person." He added, "So this offseason, I was like man, I want to try something different," Newton said in the episode. "I'm loving how I'm feeling."
Some experts blamed Newton's vegan diet on his long recovery period following a foot injury.  Chris Howard, a local certified nutritionist, explained to the Charlotte Observer, "Salmon, shrimp, you get a lot of good fats and complete proteins. In fact, [fish] is one of the best protein sources there is." He added, "Now you take away the most valuable part of that (diet), and ... there's just no way around it: He can't recover as well with less nutrients, with less calories and with less muscle mass."
However, it's impossible to judge Newton's diet from afar.