The Real Reason Kim Kardashian Can't Stand Lindsay Lohan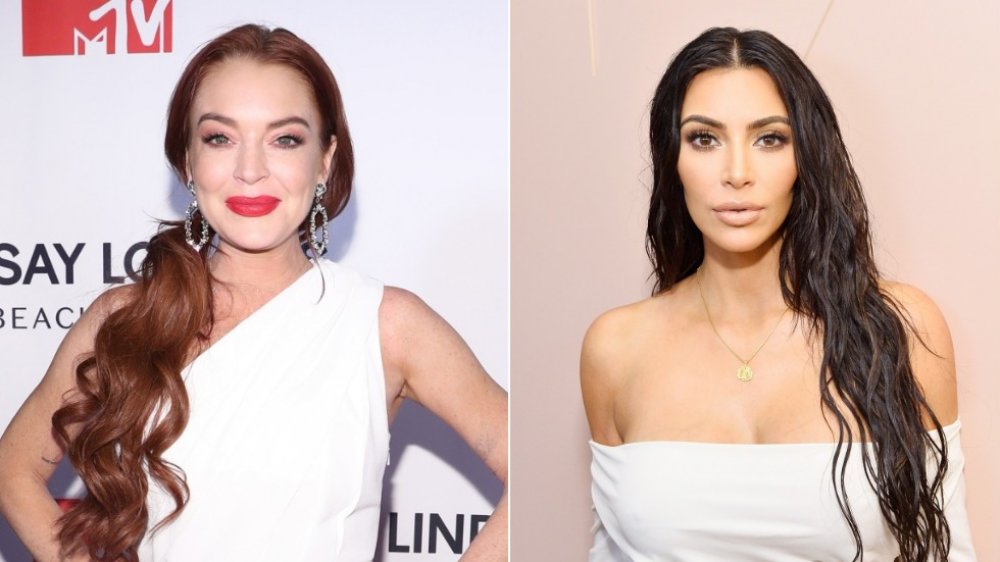 Cindy Ord & Stefanie Keenan
Celebrity feuds can be endlessly entertaining and it seems like the more famous someone becomes, the more likely they are to gather a following of haters. Even longtime gems like Meryl Streep aren't immune. Others, like Ellen DeGeneres, get criticized for portraying kindness when, in fact, they have an edge to them. Even Rihanna has a string of celebrities who don't like the Fenty mogul, as shocking as that may seem.
It may be less surprising to hear that there's one particular feud between Lindsay Lohan and Kim Kardashian that gained some serious traction. This is somewhat less surprising simply because both stars have their own lengthy lists of celebs who can't stand them. In fact, it seems like the whole Kardashian-Jenner clan attracts a fair amount of online censure, including Kim's younger sisters, Kendall and Kylie Jenner.
The feud between Kim and Lohan started all because of an Instagram picture and things spiraled from there — here's what happened.
Lindsay Lohan says she's close with the whole Kardashian family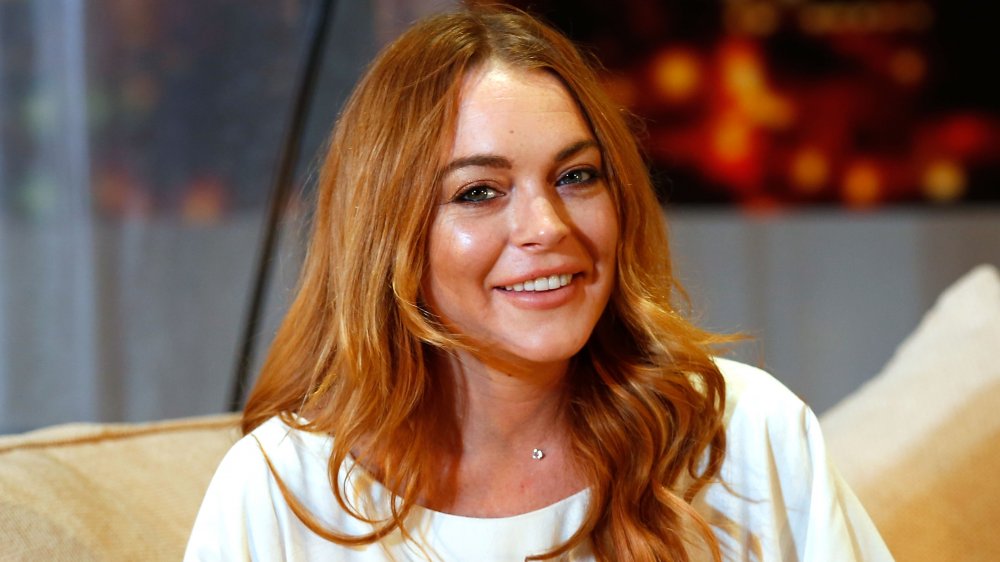 Tim P. Whitby/Getty Images
Back in January 2018, Kim Kardashian posted a photo of herself on Instagram with the caption: "BO WEST." Her hair was done in Fulani braids and she was referencing Bo Derek's look in the film 10, per Essence. Lindsay Lohan commented on the photo, saying, "I am confused," according to Entertainment Tonight. Kardashian clapped back, writing, "You know what's confusing ... your sudden foreign accent."
Almost a year to the date after the Instagram incident, Lohan explained to Entertainment Tonight that she picks up accents based on where she is and who she's hanging out with. She told the outlet, "Well, I think it's because actresses even, I think when I'm around certain dialects it changes each time," adding, "you just pick things up along the way."
The feud obviously got a lot of attention because when Lohan was on Watch What Happens Live with Andy Cohen in January 2019, he asked her about her relationship with Kardashian. She said, "I love Kim, so I just was confused by the braids because she just had a baby. I don't know. We're friends." Lohan added that she's close with the whole Kardashian family.
That being said, hopefully everything is settled between the two stars and they've squashed their beef!