What Was Carl Reiner's Net Worth When He Died?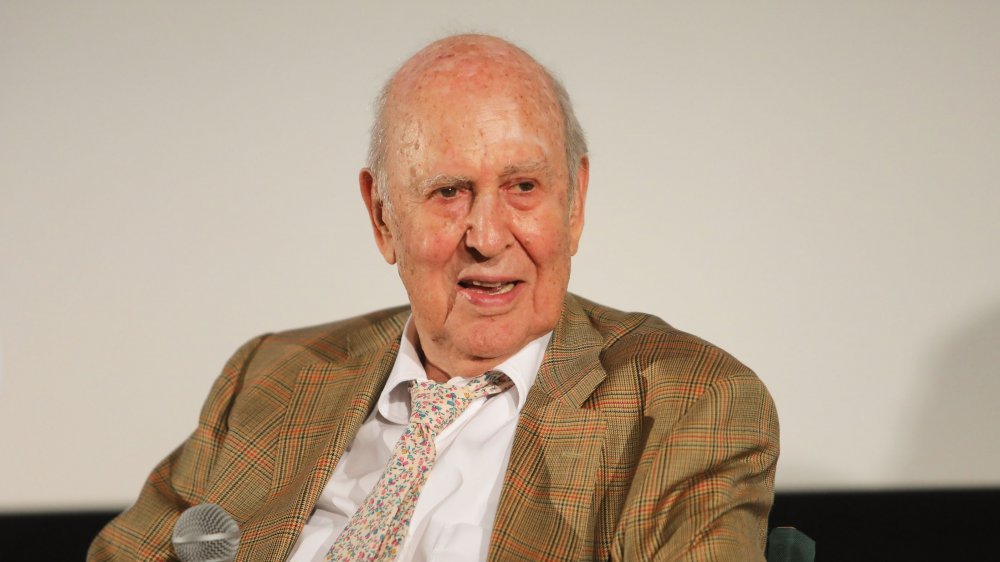 John Wolfsohn/Getty Images
Comedian and entertainment legend Carl Reiner passed away on June 29, 2020 at his home in Beverly Hills, according to TMZ. Reiner was 98 when he died and the cause of death was listed as "natural causes."
Reiner was talented at everything he did, it seemed. Over his prolific career, he worked as an actor, director, producer, and writer, per TMZ, and he won a Grammy and 9 Emmy Awards.
Reiner — who was a World War II veteran — rose to fame by appearing on Sid Caesar's Your Show of Shows alongside his frequent comic collaborator Mel Brooks, according to Variety. He later created The Dick Van Dyke Show where Reiner played Alan Brady, a grumpy comedian who sassed Dick Van Dyke's character and other leading characters on the show.
Reiner married his wife, Estelle, in 1943 and they stayed together until her passing in 2008, according to TMZ. Together, they shared three children: Rob Reiner, filmmaker and activist, as well as Sylvia Anne, and Lucas.
There's plenty to remember and cherish as we look back on this remarkable figure's incredible career. And looking at how hard he worked throughout his life, it's not surprising he wound up with a very impressive and well-deserved net worth when all was said and done.
Carl Reiner had some impressive credits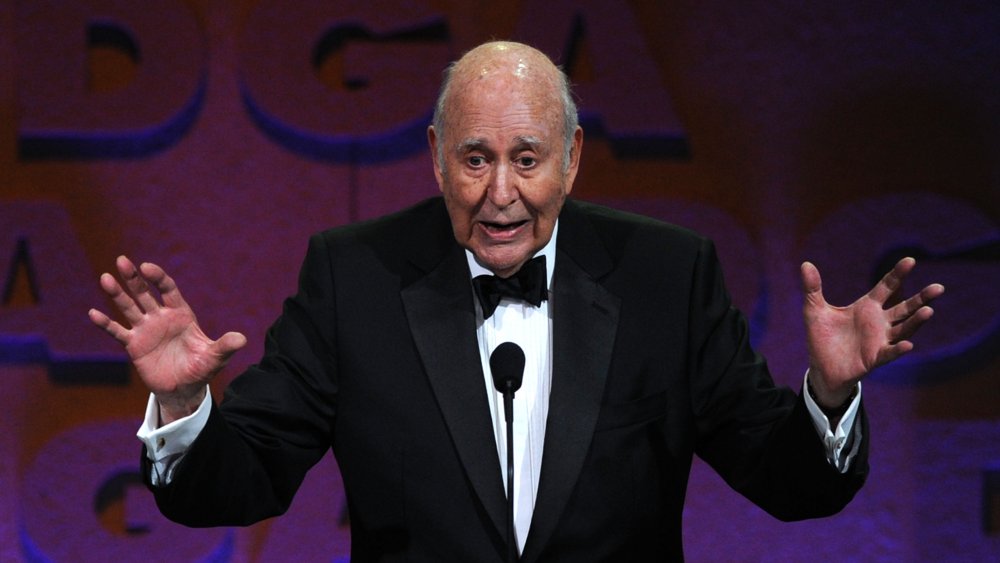 Kevin Winter/Getty Images
Carl Reiner seemed to always have a project going. Seriously, his movie and TV involvement was endless. TMZ reports that he had over 400 credits! His IMDb page is massive, and even after his early career heyday with Sid Caesar and Mel Brooks, he directed classic movies like The Jerk and Oh, God!. He was a prolific actor as well, appearing in films like Slums of Beverly Hills and Ocean's 11, as well as on popular television shows like Mad About You, Parks and Recreation, and Two and a Half Men. He even recently provided a voice for Toy Story 4 as a toy rhino named Carl Reineroceros. 
With all of this remarkable work and public clout, it's no wonder that Reiner was estimated to have a net worth of $70 million, according to Celebrity Net Worth. That is seriously impressive! Rest in peace, Carl Reiner. You will be missed.