The Truth About Eileen Davidson And Denise Richards' Relationship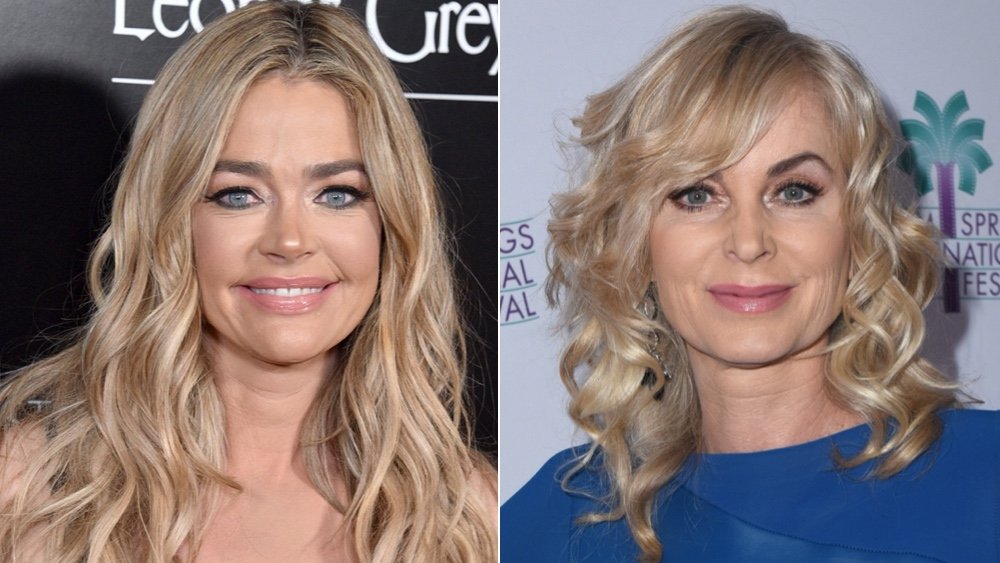 Gregg Deguire, Vivien Killilea/Getty Images
Even though Eileen Davidson left her spot on Real Housewives of Beverly Hills after Season 7 and Denise Richards secured a diamond for Season 9, they have a bit of overlap in their lives. They've both had RHOBH drama with castmate Brandi Glanville. Brandi threw wine in Eileen's face during a 2015 episode. Fans haven't seen the drama between Denise and Brandi, but there's a lot of chatter about a rumored hookup between these blondes. 
Denise has denied this, but Brandi has stuck to her guns. Other than some very different issues with Brandi, both Denise and Eileen have soap opera experience. Denise is on the CBS soap The Bold and the Beautiful and Eileen used to be on the same show. More recently, Eileen left the CBS soap, The Young and the Restless, which is actually how she first met Denise.
During a June 2020 Daily Dish interview, Eileen shared, "Well, I met Denise at CBS last year actually, interestingly enough. It was very, very funny. We were in the commissary and I saw her and I went, 'Oh my god. Denise, hi.' It was so funny because, first of all, she's working at CBS on a soap opera, lives in Malibu, and we're at the commissary and I kid you not, we both had on overalls, a tank top, flip-flops, and our hair in a ponytail. I was cracking up." 
While Eileen marveled at their many similarities, she also made a remark that left Denise with some confusion.
Eileen Davidson knew about Denise Richards' 'Housewives' drama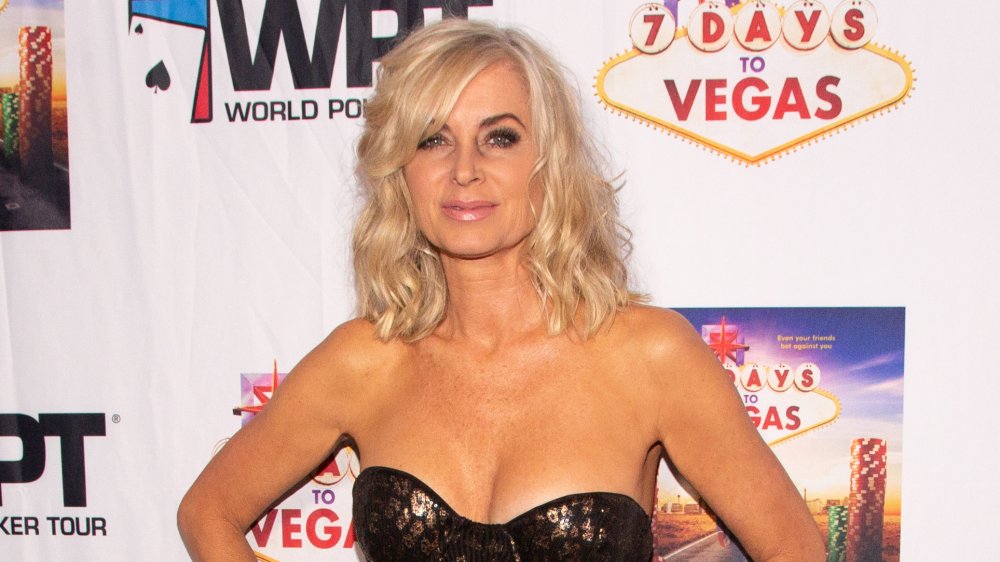 Gabriel Olsen/Getty Images
During a mid-June 2020 Daily Dish interview, Eileen Davidson talked about her upcoming appearance on Real Housewives of Beverly Hills. She realized there was tension between Denise Richards and the Housewives when the cast was at the premiere for Seven Days to Vegas, which is the movie Eileen and the Housewives filmed a table read for during her first RHOBH season.
Eileen remarked, "I had conversations with some of the girls back in September and I kind of had a feeling something was going on and I was kind of waiting for something to happen." Although nothing actually happened at that premiere, she shared, "It did feel a little weird and I asked Denise, 'Are you okay? Because it just felt weird,' and she was like, 'Yeah, I'm fine.'" Even so, Eileen felt "something was going on." 
In regard to those Denise and Brandi Glanville hookup rumors, Eileen commented, "Denise and I are quite different, in that respect anyway," before she admitted, "I really don't know what happened." She said, "I don't know if Denise is denying it now or whatever." Even though Eileen isn't privy to all the Denise-related details, she did say, "I honestly feel for her because even though you sign on for this, it's not easy. And I'm not sure if she was prepared for all of this, you know? " She added, "If it happened, you had to know it was gonna come out, I would think."
Denise Richards clapped back on Twitter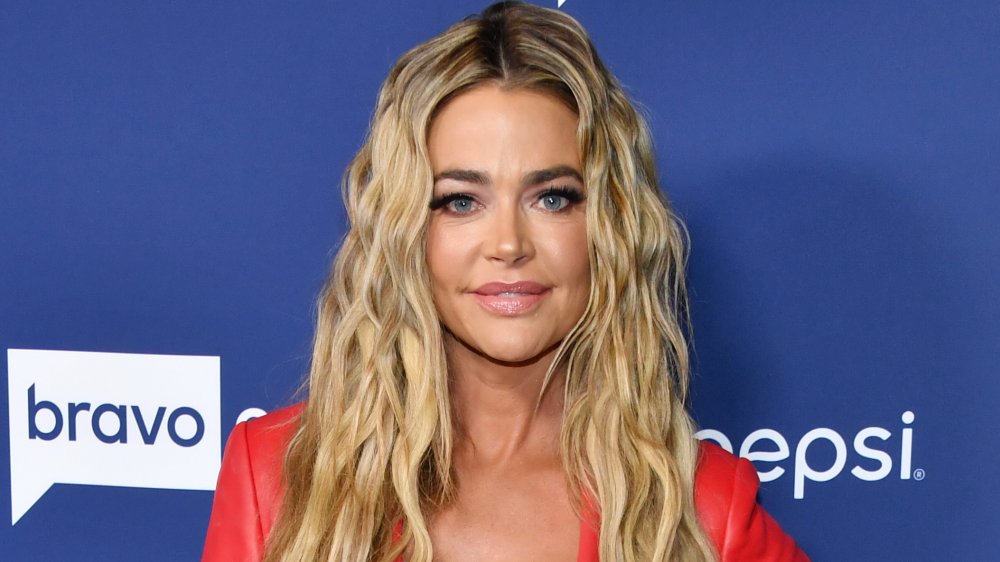 Dimitrios Kambouris/Getty Images
Denise Richards addressed Eileen Davidson's interview comments with a tweet on June 22, 2020. She wrote, "Since you publicly spoke about this @eileen_davidson when you asked me if I was ok at your husband's premiere I was so nervous knowing I was having surgery in two days. I was so sick & in so much pain but we still wanted to be there.& I hadn't told any of [the] other women about it." It's not completely clear what Denise was referring to, but she did have a hernia surgery, which she documented for an April 2020 Housewives episode, which seemingly lines up with the timeline.
A fan account responded, "I don't think Eileen was speaking negatively of you Denise, more so she was just assessing the situation from a neutral position but wow I didn't see this coming." Denise replied to the Twitter user, "I never said she was," even though it was debatably implied. 
The next day, Eileen quoted Denise's tweet and shared, "When I saw this tweet this morning I immediately texted Denise and told her I meant nothing negative or provocative by the comments I made. She called me right away and told me she meant nothing by the tweet she sent. I like Denise very much. I think she's a very cool chick."
While it seems like Denise and Eileen swiftly resolved their misunderstanding with a private conversation, the second half of the current RHOBH season promises plenty of Denise drama.