The Untold Truth Of Daveed Diggs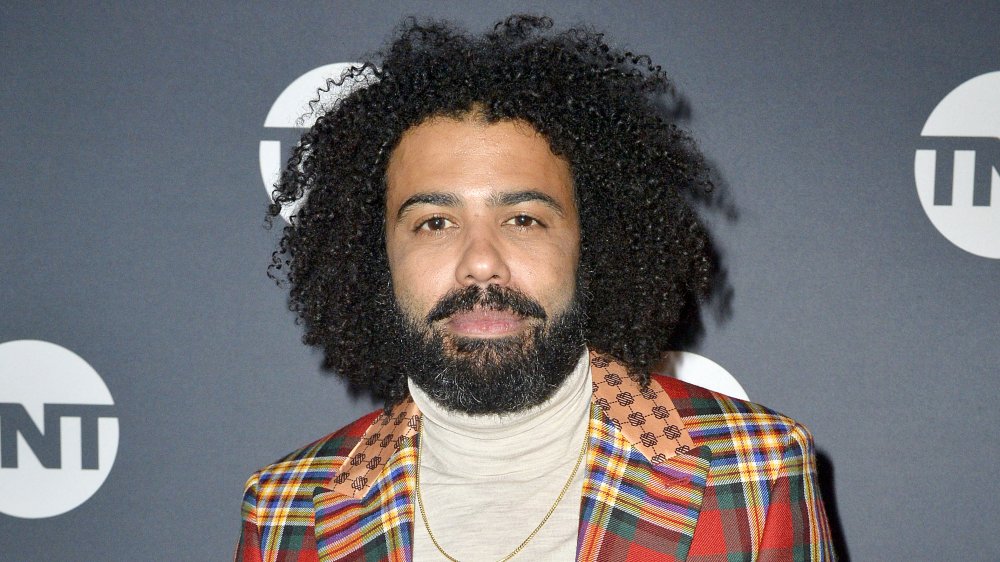 Jerod Harris/Getty Images
Some people were just born to perform, and Hamilton star Daveed Diggs is certainly one of them. He's a real master of all trades: He can sing, he can act, and he's written and produced some of his own projects, too. Plus, he really knows how to rock a good suit and accessorize. Diggs was born and raised in Oakland, Calif. and attended Brown University, where he was recruited to run track. He broke the school record in the 110-meter hurdles, too, proving that he has yet another enviable skill. Although he graduated with a major in theater, Diggs worked as a substitute teacher right after graduating, per the Boston Globe. 
But theater was a first love, and Diggs dabbled in experimental shows and Shakespeare before being invited by Lin-Manuel Miranda to read portions of Hamilton while it was still a work in progress. Diggs is also a member of an experimental rap group called the Clipping, so the political musical was a natural fit — even if he initially thought it was a ridiculous idea, per NPR. Diggs played both Thomas Jefferson and Marquis de Lafayette in the off-Broadway version of Hamilton in 2015 and then took on the same roles when the show arrived on Broadway. He won a 2016 Grammy for the cast album and the Tony for best featured actor in a musical that same year. He left the show in July 2016 to focus on other projects.
Now that you're up to speed on the highlights, let's dig a little deeper into the lesser known facets of Daveed Diggs' life. 
Daveed Diggs has endured dozens of encounters with police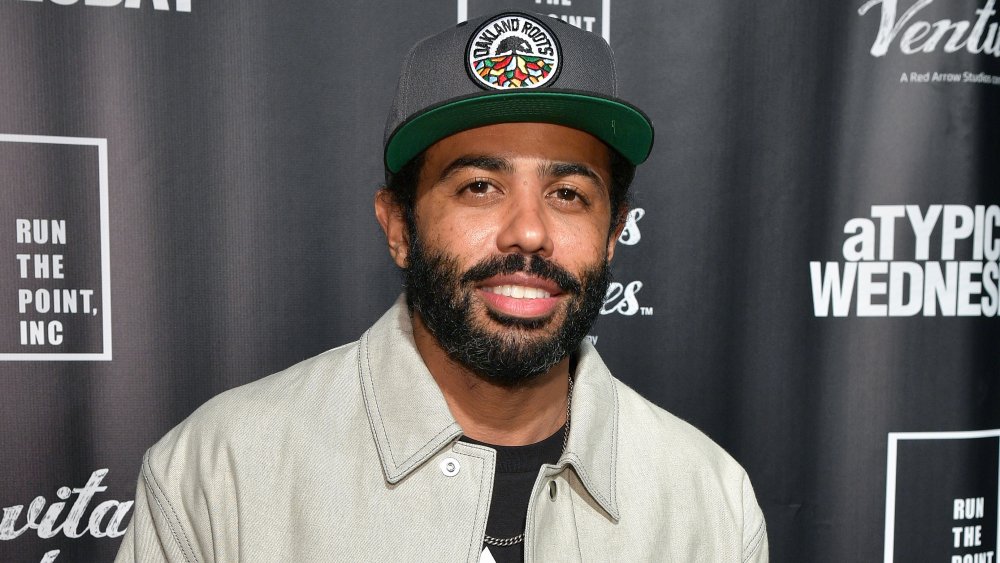 Matt Winkelmeyer/Getty Images
Daveed Diggs is a very busy man. According to his IMDb profile, he's appeared on black-ish, Unbreakable Kimmy Schmidt, The Get Down, and Undone and voiced characters on Bojack Horseman and Bob's Burgers, along with other roles. 
Diggs also wrote, produced, and starred in the critically-acclaimed movie Blindspotting. He began working on that film just weeks after the 2009 shooting death of Oscar Grant by a transit cop named Johannes Mehserle in Oakland, Calif., per The Guardian. The movie is not strictly about Grant's death, but it touches on the themes of police brutality, the Black Lives Matter movement, and the gentrification of Oakland. 
Blindspotting is deeply personal to Diggs, who's experienced many terrifying encounters with police. He told The Guardian that he was pulled over 36 times over the course of three years during his twenties. "Two days before I left LA to move to New York to work on Hamilton, I got pulled off of my bike and thrown up against a fence by police officers who thought I fitted a description," he said. 
The film also pays homage to Diggs' hometown. "I think a lot of us are aware of how quickly the Oakland we knew is disappearing and wanting to create some sort of time capsule — something that we can look at in 10 years and point to and be like, 'That was it. That's where I come from,'" he told NPR.
Daveed Diggs is 'keeping the energy' and keeping busy
Matt Winkelmeyer/Getty Images
Daveed Diggs is not slowing down. He plays Sebastian, the singing lobster, in the 2020 live action version of Disney's The Little Mermaid. In the original animated version from '89, Sebastian sings some of the most iconic songs in the movie, including "Kiss the Girl" and "Under the Sea," so we're excited to see how Diggs takes on the tunes. Per IMDb, you can also find him in Central Park, Snowpiercer, and the Good Lord Bird, and of course, he's in the Hamilton movie debuting in July 2020. 
Diggs' partner since 2019, actress Emmy Raver-Lampman, was also part of the ensemble cast of Hamilton, but she won't be starring in the movie. This power couple is clearly one to watch, and though Hamilton has certainly changed both their lives, it feels like these two are just getting started. "Trying to create things with friends who share a creative sense is an awesome place to start," Raver-Lampman told Story + Rain. "...The message is always: if someone is not going to make it for you, make it yourself.
It sounds like Diggs is on the same page. "The same way I approach writing, or rap, is the same way I approach developing a character when I'm acting ... It's all about keeping the energy of it," he told The Guardian. "The goal is just to be able to support yourself doing the things that you love to do."