The Real Reason Lin-Manuel Miranda Had To Tweak Hamilton For Disney+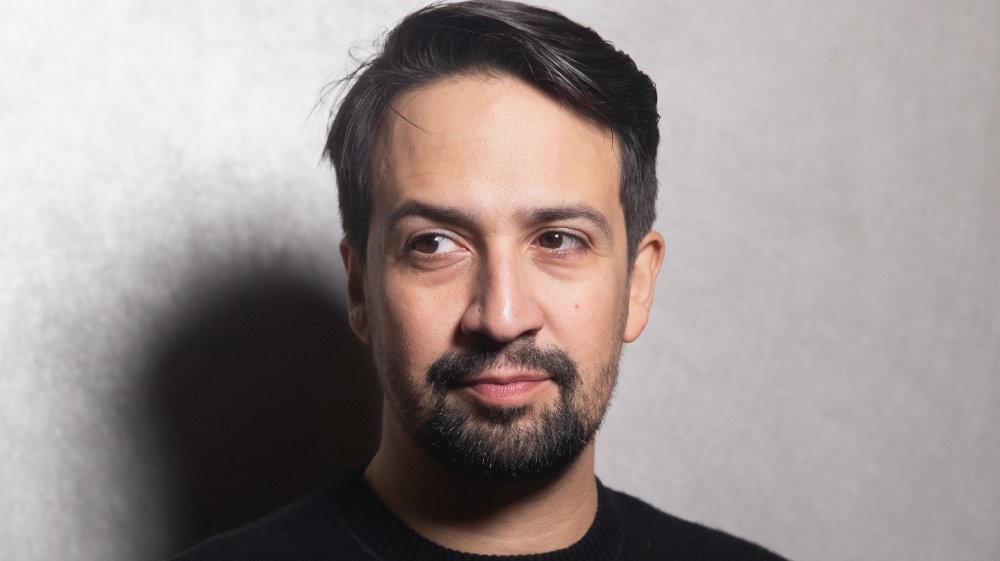 Mat Hayward/Getty Images
In the song "Alexander Hamilton" from the Tony Award-winning musical Hamilton, playwright and composer Lin-Manuel Miranda sings the line "But just you wait/just you wait." Well, it looks like the wait is (somewhat) over. 
Unless you live under an uncultured rock — or just didn't pay attention in high school social studies — you most likely know the bare minimum synopsis of the musical Hamilton, which Miranda wrote and starred in. The Broadway show tells the story of American Founding Father Alexander Hamilton (played by Miranda) through a modern hip-hop lens. 
The interracial cast turned the 18th century political tale into an emotional powerhouse, featuring drama, comedy, betrayal, and murder that many were willing to pay more than $800 to experience. In fact, according to The Atlantic, [o]ne of Hamilton's signature features is that it has people of color playing Alexander Hamilton, George Washington, Thomas Jefferson, James Madison, and their contemporaries."
On July 3, 2020, many more will be able to see the popular show without the costly tickets — just a convenient subscription — but the soundtrack may sound a little different to fans who have listened to it a few (hundred) times. 
Hamilton is coming to Disney+, but there's a catch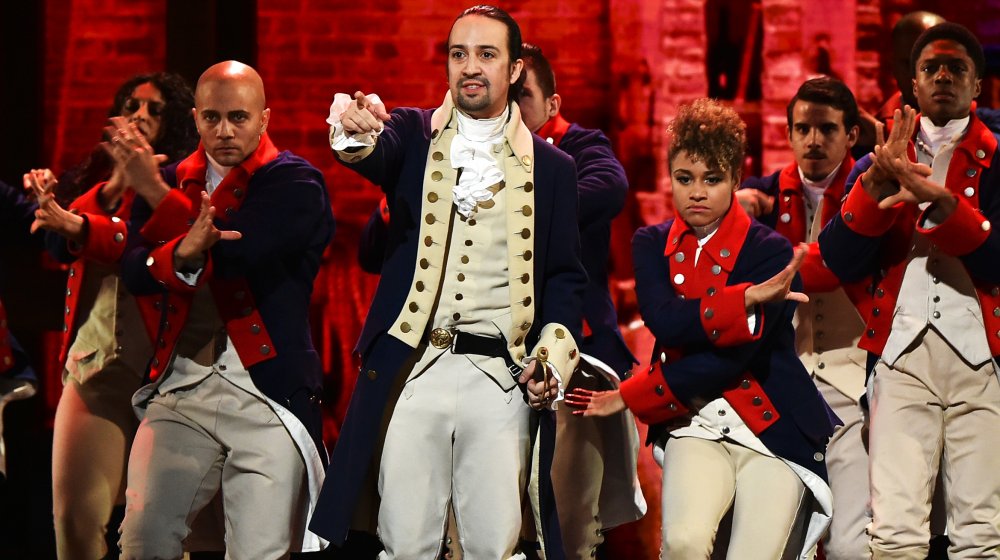 Theo Wargo/Getty Images
On July 3, 2020, Hamilton will be available to stream on Disney+, but there's a caveat — make that two caveats. With Disney+ being a squeaky clean, family-friendly streaming platform, Hamilton's use of the word "f**k" had to be adjusted. 
Hamilton creator Lin-Manuel Miranda took to Twitter on June 22, 2020, to explain why the movie has a PG-13 rating instead of an R-rating, writing, "[the Motion Picture Association of America] has a hard rule about language: more than 1 utterance of "F**k" is an automatic R rating. We have 3 "F**ks" in our show. So..."
He continued, "...I literally gave two f**ks so the kids could see it ..." The curse word appeared three times in the original production. According to Miranda's tweet, the two getting the axe are in the songs "Yorktown (The World Turned Upside Down)," and "Washington On Your Side." Ironically, Miranda seemingly kept the one "f**k" — which is actually a cut-off "fuuu –" in the song "Say No to This" — that actually referenced a sexual act (how sly of you, Miranda).
In February 2020, Miranda told The New York Times' Kyle Buchanan that he didn't mind "if we have to mute a word here or there to reach the largest audience possible, I'm OK with that, because your kids already have the original language memorized." He added "I don't think we're depriving anyone of anything if we mute an f-bomb here or there to make our rating." 
Guess we'll all see what it looks like "on the other side."