The Real Reason The Pussycat Dolls TV Show Was Canceled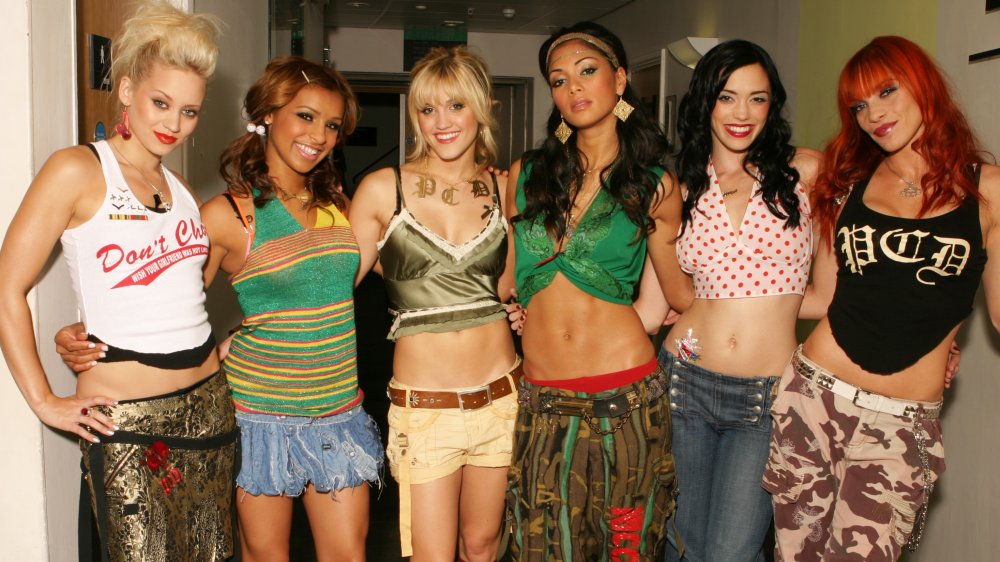 Tim Roney/Getty Images
The Pussycat Dolls were one of the many girl groups born during the early 2000s. The six-girl group — comprised of Ashley Roberts, Jessica Sutta, Melody Thornton, Carmit Bachar, Kimberly Wyatt, and Nicole Scherzinger – debuted in 2003 with their single "Sway," which kicked off their meteoric rise to fame. 
The group's debut album, PCD, dropped in 2005 and peaked at No. 5 on the Billboard 200. Additionally, PCD "went on to become a multi-platinum record and sold three million copies in the US ..." according to Business World. In February 2020, the outlet reported that the album had sold more than nine million copies worldwide.
Despite conflict within the group — which led to their break-up in 2010, per Distractify — the Pussycat Dolls did enjoy quite a bit of commercial success. Their brand spread to spin-off recording groups (i.e. G.R.L. and Girlicious), merchandise, and even a short-lived competition titled Pussycat Dolls Present: The Search for the Next Doll. The show, which ultimately ended with a semi-new addition to the group, premiered on The CW in March 2007 and only ran for two season, but why such a short run? 
The newest Pussycat Doll only performed once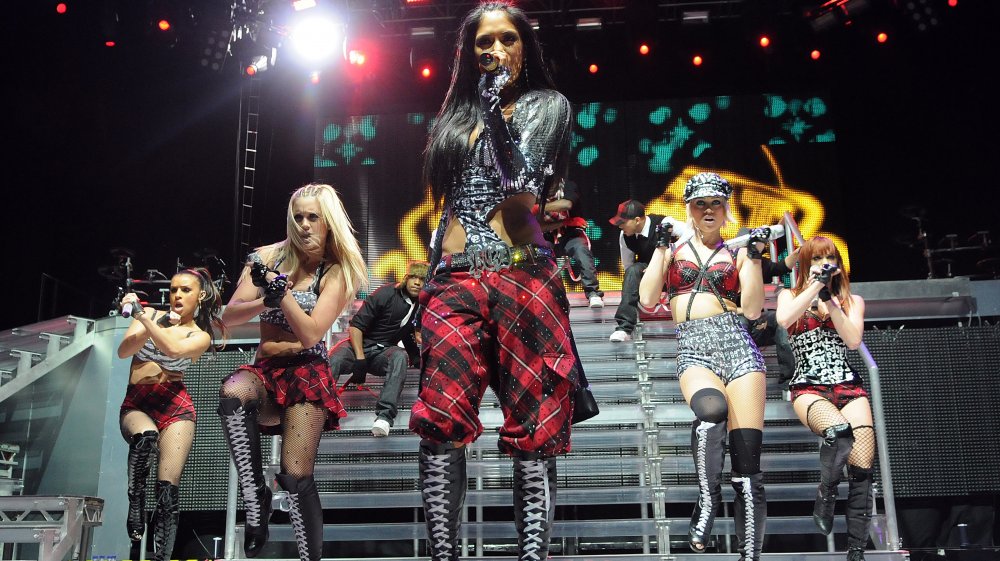 Samir Hussein/Getty Images
Pussycat Dolls Present: The Search for the Next Doll was like a private American Idol for the girl group. The first season lasted eight episodes, and each week viewers witnessed the elimination of one competitor based on vocal or dance abilities.
At the end of the eight weeks, New York native Asia Nitollano beat out her competition and was in line to become the seventh member of The Pussycat Dolls. However, that's not exactly what happened. According to The Star Tribune (via Reality TV World), Nitollano was "never contractually obligated to join the Pussycat Dolls."
During the Television Critics Association's summer press tour in 2007, following the end of the show's first season, The CW Entertainment president Dawn Ostroff had this to say of the situation: "It was totally her call," per the Tribune (via Reality TV World). The then 18-year-old Nitollano opted to pursue a solo career and never actually performed with the "Don't Cha" singers — except during the finale of the show. It was further confirmed when she wasn't present for "high-profile" performances following her win. Case in point? The 2007 Live Earth London concert, per Reality TV World.
The following year, the group relaunched a new season, Pussycat Dolls Present: Girlicious, which resulted in the creation of a new, four-girl group by the same name and minimal success. Ultimately, the show wasn't picked up for a third season, reportedly because of low ratings. Another possible reason the show got the axe? The sinking reputation of the OG Dolls.