The Untold Truth Of Phillipa Soo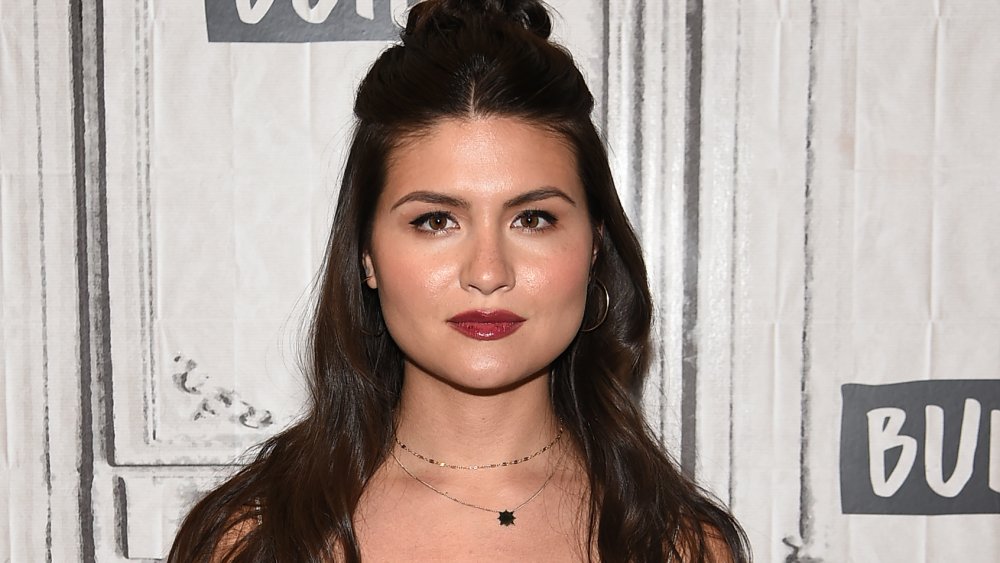 Theo Wargo/Getty Images
Actor Phillipa Soo is best known for originating the role of Alexander Hamilton's wife, Eliza Schuyler Hamilton, in the hit musical Hamilton. The talented star is on her way to be one of the most successful Broadway actors ever, and she seems to be following in the footsteps of other greats, like Patti LuPone, Idina Menzel, and Kristin Chenoweth, to name a few stars.
Before we explore Soo's life outside of Hamilton, let's take a quick look at her transformative beginnings, which she detailed in a 2015 interview with The Hollywood Reporter. "My dad is first-generation, so his parents were from China, and my mom was born and raised in southern Illinois, and she was involved in the arts," she told THR about her roots. She paid tribute to her beloved father in a 2020 Instagram post, writing, "You have taught me to work hard, to be patient and kind." Aww.
Soo, who grew up in her mom's home state, later graduated from the prestigious Julliard School in 2012 and soon after was cast in the title role of Natasha, Pierre & The Great Comet of 1812. She got incredible reviews and thus began her inspiring career trajectory. Soo's life then took a major turn when she was cast in Hamilton, going from a respected theater actor to a megastar on Broadway. 
Curious to know more about the impressive Phillipa Soo? Let's dig deeper into her life.
Phillipa Soo believes theater is a vehicle for change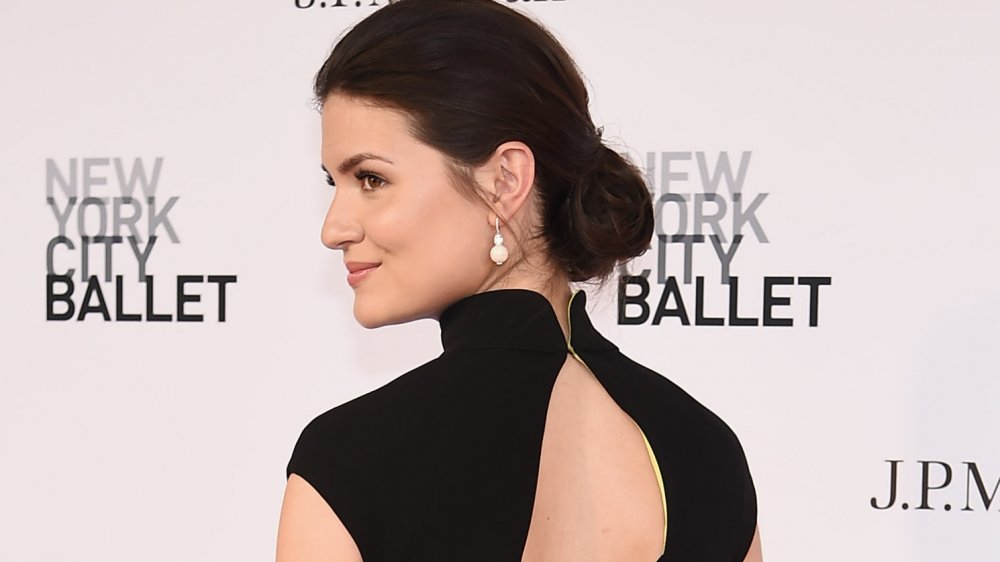 Steven Ferdman/Getty Images
Although Phillipa Soo left Hamilton in 2016, she reprised her role in the July 2020 movie version of Hamilton for Disney Plus, per The New York Times. As Soo revealed to Coming Soon in June 2020, the project gave her the opportunity to express her activism. "I am so glad that we can have this film come out and have it be a part of the conversation into Black Lives Matter, and really examining what it means to be an American," Soo said. "And like the show, to see that it's imperfect, that revolution is messy. And that shouldn't deter us from going out into the streets, using our voice, using our ballot to create a country that we want to see."
Activism is an important theme in Soo's work, as she noted in a 2017 interview with Women in Hollywood about Beau Williamson's play, The Parisian Woman. In the show, she played Rebecca Mozo, a young activist. When asked about the #MeToo movement's intersection with acting, she answered, "Theater gives people a collective experience together in a room as opposed to us individually watching things on our televisions, computers, or on our phones. Having an experience together will change people — hopefully for the better  —  and hopefully that experience will shake them out of their minds and get them thinking beyond their everyday."
When Soo isn't creating art, she spends time with her dogs and husband, actor Steven Pasquale.
Phillipa Soo sparked controversy at the Super Bowl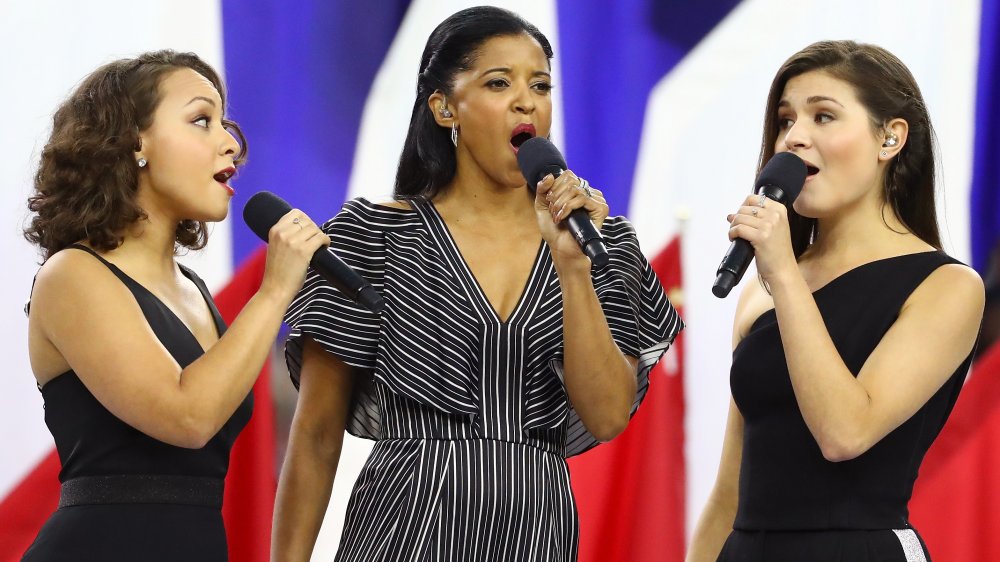 Al Bello/Getty Images
Phillipa Soo delighted audiences during her run in Hamilton, but the actor also performed on the world stage when she sang at the Super Bowl in 2017. She joined Hamilton co-stars Renée Elise Goldsberry and Jasmine Cephas Jones to sing "America the Beautiful."
"I'm looking out and going, 'That's a lot of people,'" she admitted to The New York Times in 2017 about the experience. "But I didn't really get nervous. Once we got up there, we couldn't actually hear anything. All we could hear was our own voices. And I was like: "O.K., well, hopefully it sounds good. Am I even performing? Can you guys hear me?"
The performance earned mixed reviews, as well as some controversy on social media, as the trio changed the lyrics while singing. According to Variety, they added the words, "and sisterhood" to the famous line, "And crown thy good with brotherhood/from sea to shining sea." 
Soo addressed the decision in an interview with NBC News, stating, "It felt right for a lot of reasons. We were, of course, already playing sisters, and it was at the height of the Women's March and of inclusion." She continued, "We talked to our producers, and the NFL was really great about it. We were thrilled that we were able to do that, because for us, it was our spin on everything that the Schuyler sisters stood for and also what we stand for."