The Truth About Dr Disrespect's Marriage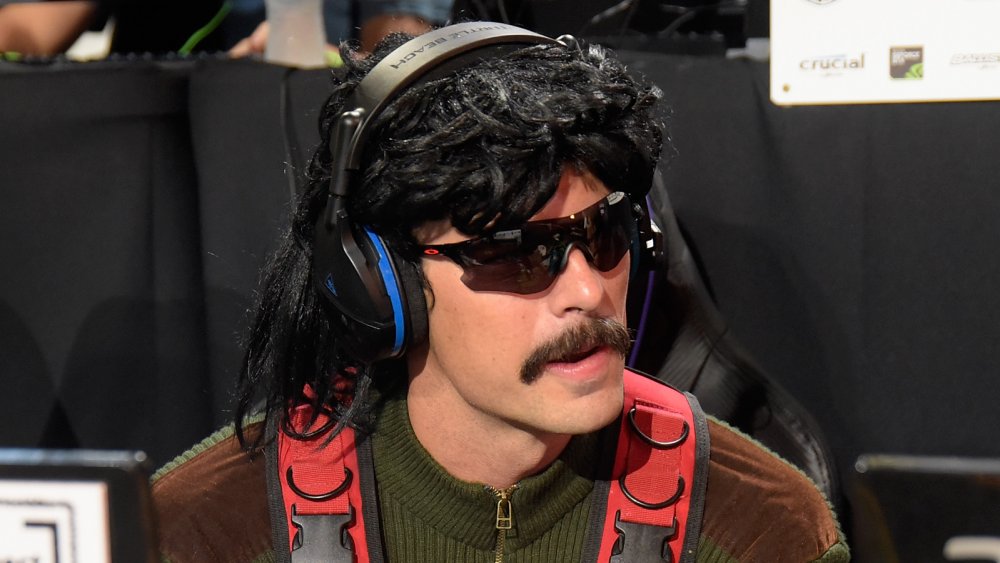 Michael Tullberg/Getty Images
Dr Disrespect (real name Herschel "Guy" Beahm IV) has long been one of the streaming industry's bad boys, causing controversy both in terms of his professional image and his personal life, but behind the scenes, he's had the support of a relatively silent partner. We're talking about his spouse, known to the public as Mrs Assassin, the self-described "deadly wife to the most ruthless competitor in the online gaming community." 
After Dr Disrespect was suddenly and mysteriously booted off Twitch in June 2020, his significant other made a rare public statement to their fans through an Instagram Story. She thanked their followers for the "love, support, and strength," adding, "You all have made my heart full and I can not thank you enough." 
The unexpected post has fans clamoring for more information Mrs Assassin and her marriage to the Doc. Here's the truth about their complex relationship. 
Mrs Assassin's identity remains cloaked in mystery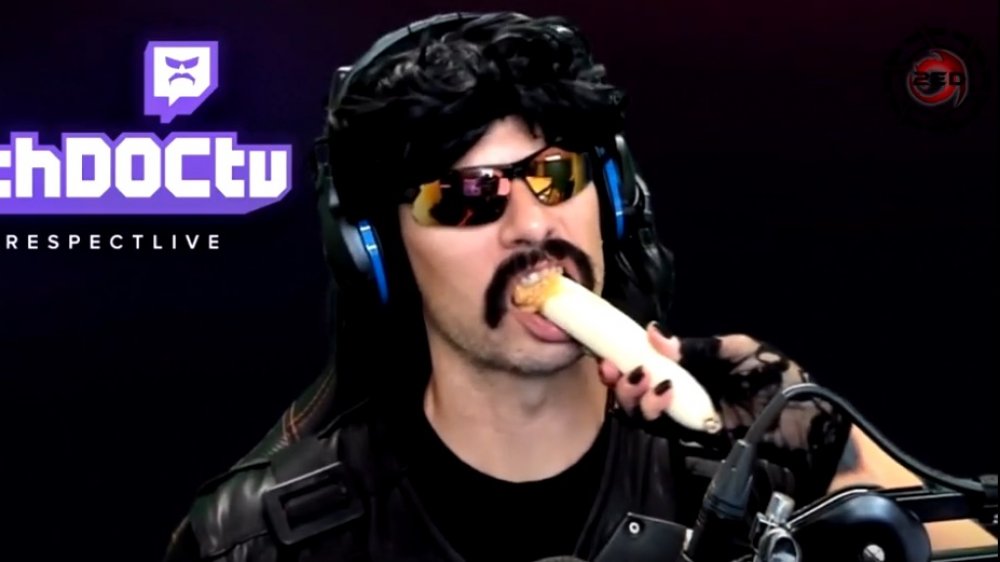 The domestic life of Dr Disrespect is not something that he focuses on with fans, but he does occasionally mention his family, like that time he tweeted that they'd watched The Notebook with the missus. "I didn't cry...especially at the end...trust me."
Mrs Assassin and the Doc reportedly wed in 2013, while he was working for Sledgehammer Games. About a year later, they welcomed a daughter — known as Baby Disrespect — and in 2015, he left Sledgehammer to focus on other endeavors. The Doc has become "one of the biggest names in streaming," but despite the fame and fortune, his wife has largely skirted the spotlight. 
Mrs Assassin is even a ghost on her own Instagram page, which focuses primarily on her husband and daughter. She routinely shares snaps and video clips of daddy-daughter moments on the job, yet the general public doesn't even know mama Disrespect's real name. Even at major events, she's been referred to in the press as his "guest." She has occasionally appeared on her spouse's Twitch streams as a minor character, but she rarely shows her face. Instead, viewers may simply catch a glimpse of her manicured hand feeding the Doc while he works.
But even though Dr Disrespect's wife has kept a low profile, that hasn't stopped their marriage from making big headlines in the past.
Dr Disrespect's marriage has endured heartbreak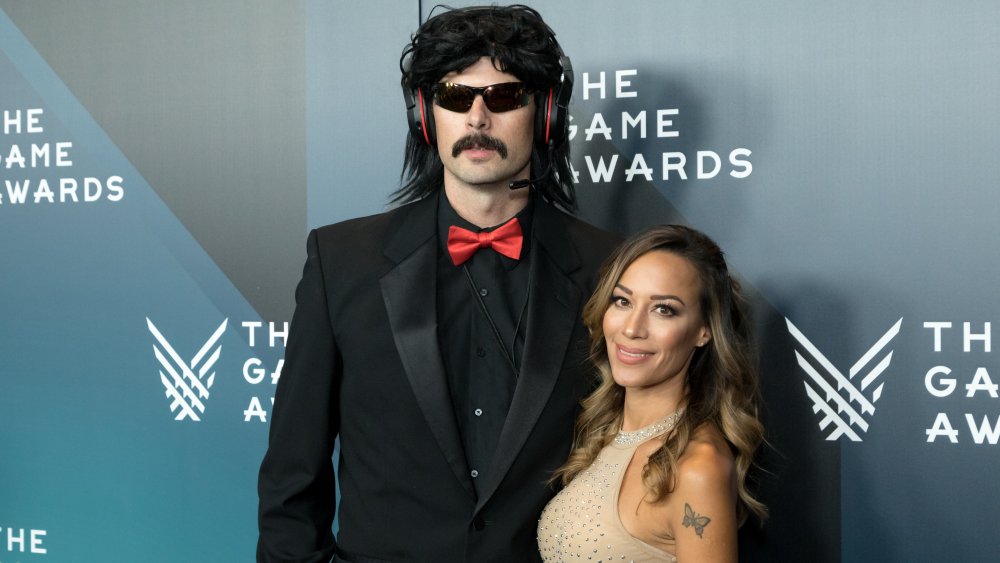 Greg Doherty/Getty Images
Mrs Assassin seemingly prefers to keep most facets of her marriage private, but some intimate and controversial details about their union were made public by Dr Disrespect. In 2017, he actually broke character to deliver the news that he had been unfaithful to his wife. He apologized to his fans, sponsors, and to Twitch, then took time off to focus on his family. 
When he resurfaced, he apparently did so with his wife's support — albeit it in eyebrow-raising fashion. As the Doc announced his return via video in early 2018, Mrs Assassin was there, sitting atop his shoulders holding a knife to his neck. Her face was not visible. 
Two months later, his marriage made news yet again when Dr Disrespect revealed that Mrs. Assassin was expecting a child. Unfortunately, he later told fans that his wife had suffered a miscarriage. "Been trying to avoid that question for a little while," he said in the Twitch stream, per Dexerto. "Unfortunately, we lost it. So, we got to focus on what's next."
Dr Disrespect and Mrs Assassin's marriage appears to be on firm footing now, particularly in light of her uncharacteristically public message of gratitude following his Twitch ban. Clearly, these two have been through a lot together. Hopefully they can weather whatever comes their way in the future.