The Untold Truth Of Dr Disrespect's Wife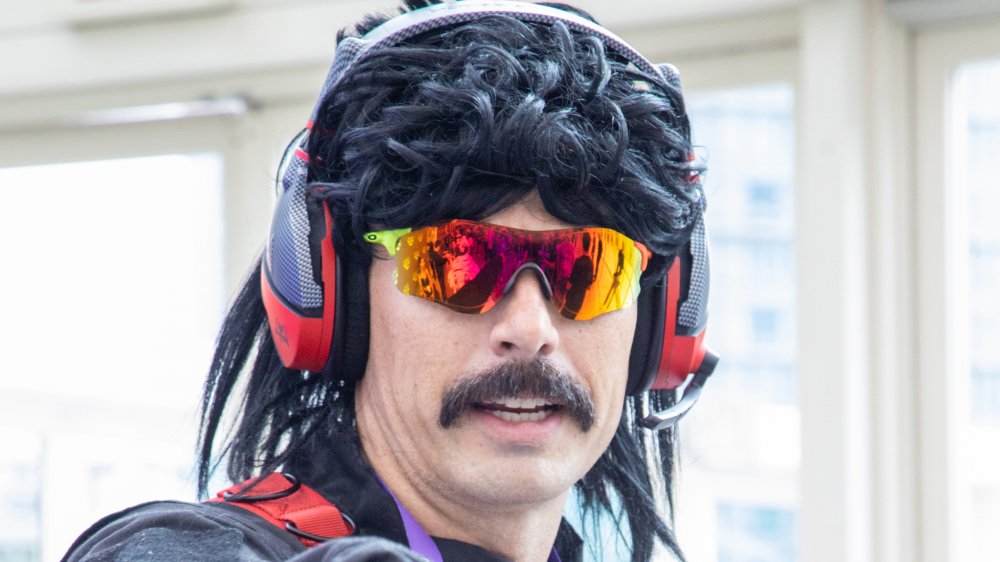 Espat Media/Getty Images
The wife of streaming star Dr Disrespect goes by "Mrs Assassin" on Instagram and in the Twitch world, but she keeps the details about her real life very low-key. That hasn't stopped gamers from wanting to learn more about the woman who's been indirectly involved in her famous husband's multiple controversies. 
Mrs Assassin and Dr Disrespect (a.k.a. Herschel "Guy" Beahm IV) reportedly married in 2013 while he worked at Sledgehammer Games. In 2015, he left that job to focus on other endeavors, including video game streaming. While Dr Disrespect went on to become a mainstay of the streaming industry, the missus remained largely unknown. To this day, Mrs Assassin's Instagram has few photos of her but is packed with images of her husband. She has accompanied him to events, where the media has sometimes referred to her as Dr Disrespect's "guest." Though he's incorporated his wife into some of his Twitch streams and occasionally refers to her on his Twitter, her identity as an individual remains murky.
Mrs Assassin's Instagram bio describes her as the "deadly wife to the most ruthless competitor in the online gaming community." Indeed, her husband has spent years "leveraging an over-the-top, aggressive fictional persona to widespread success, earning him millions of followers on the site, an exclusivity deal, and even book and TV deals," reported Forbes.
Like Dr Disrespect, Mrs Assassin seems determined to play a character, but who is the person behind the public image? This is the untold truth of Dr Disrespect's wife. 
Mrs Assassin spoke out after Dr Disrespect's ban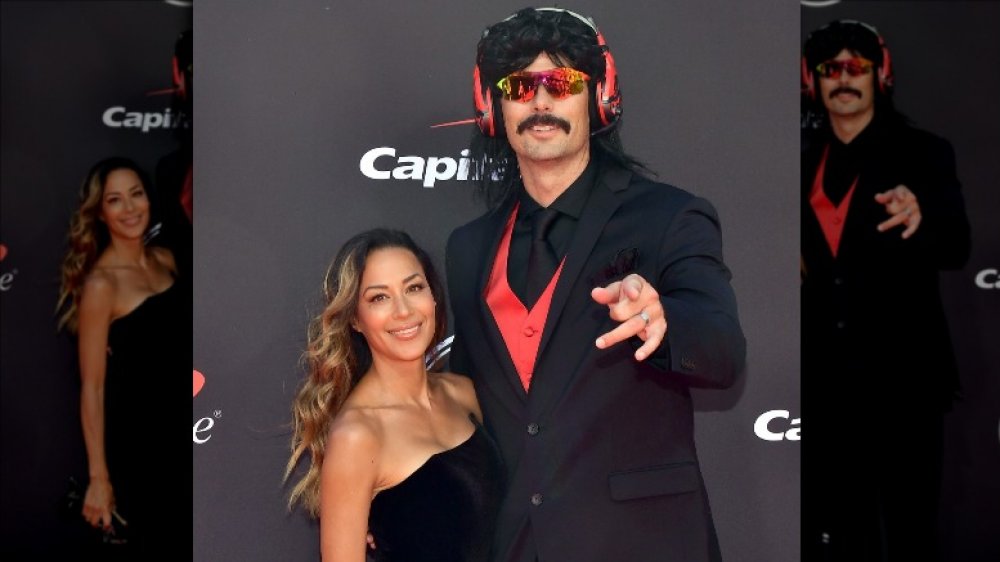 Espat Media/Getty Images
Dr Disrespect's career has had its share of ups and downs, but the famous gamer was definitely riding high in March 2020, when he signed a multi-year contract extension with Twitch. However, his reputation was soon called into question when he was suddenly suspended from Twitch on June 26, 2020. The gaming industry has speculated about what prompted the punishment, but at the time of this writing, details are sparse. Twitch released a vague statement that said it takes "appropriate action" if a streamer violates its guidelines or terms.
Dr Disrespect claims he's in the dark, tweeting: "Twitch has not notified me on the specific reason behind their decision... Firm handshakes to all for the support during this difficult time." 
This isn't the first time Dr Disrespect has been at odds with Twitch. In June 2019, he was temporarily banned after streaming from a public bathroom at E3, but sources suggest this recent ban is more serious. Whatever the reason, Mrs Assassin is speaking out. According to Dexerto, she posted an Instagram Story following the ban that said, in part: "The outpouring of love, support, strength and kindness from the arena has truly been overwhelming. You all have made my heart full and I cannot thank you enough..."
Mrs Assassin appears to be standing by her man, but this certainly isn't the first controversy the couple has faced together.
Dr Disrespect's wife has been through a lot
Keeping the peace while being married to Dr Disrespect may be a tall order, and we're not talking about the fact that the gaming star stands six-foot-eight. He's generated a lot of bad publicity over the years, and much of it has at least indirectly involved his wife, Mrs Assassin.
In 2018, he was accused of racism for mocking the Asian accents of fellow gamers. According to Kotaku, Dr Disrespect seemingly defended himself against critics by claiming he had friends of Asian descent and noting that his wife has a Filipino background — as if that makes it okay? "Mrs Assassin, my wife, multiracial, all the way from the small island of Malamawi," he reportedly said. 
In 2017, Dr Disrespect admitted to infidelity, delivering a tearful confession acknowledging his "stupid f**king mistakes" and apologizing to his fans, to Twitch, and to his sponsors. When he returned from a hiatus, his wife began appearing more often in his streams. 
Less than a year after that incident, Dr Disrespect told his Twitch fans that he and his wife had lost their second child when she suffered a miscarriage. The couple shares a daughter, whom he refers to as Baby Disrespect. The little one occasionally appears on Mrs Assassin's social media and accompanies her parents at industry events. 
Time will tell how the family weathers this latest situation, but whether she likes it or not, Mrs Assassin is in the spotlight again.