Pink's Daughter Looks Just Like The Singer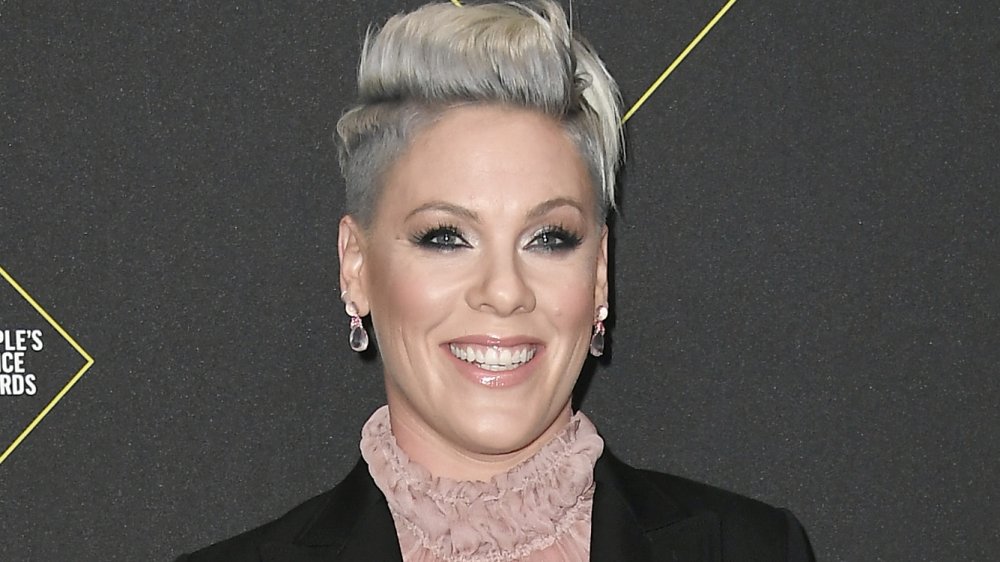 Frazer Harrison/Getty Images
When Pink isn't creating new music or thrilling fans with a live performance, she's likely at home with her family, which includes her husband, Carey Hart, and their two children, son Jameson and daughter Willow. Fans got a glimpse at the relationship between Pink and her daughter when the star accepted the Video Vanguard Award at the 2017 MTV VMAs and used the opportunity to tell a story about Willow, who was just six at the time. 
Pink shared (via Time) that her daughter had said to her: "I'm the ugliest girl I know." The reason? She felt like she looked "like a boy with long hair." In response, Pink not only made her kiddo a Powerpoint presentation that included "androgynous rockstars and artists that live their truth," but also explained, "... [W]hen people make fun of me ... [t]hey say I look like a boy or I'm too masculine or I have too many opinions, my body is too strong." 
Pink continued, "I said to her ... 'Do you see me changing the way I present myself to the world?' 'No, mama.' 'Do you see me selling out arenas all over the world?' 'Yes, Mama.' 'OK! So, baby girl. We don't change," adding, "we help other people to change so they can see more kinds of beauty.'" She finished her acceptance speech telling Willow directly, "And you, my darling girl, are beautiful, and I love you."
Perhaps Pink is so determined to help Willow stay true to who she is because the loving mother sees a lot of herself in her daughter.
Pink and her daughter Willow are two of a kind (but then there's Jameson, too!)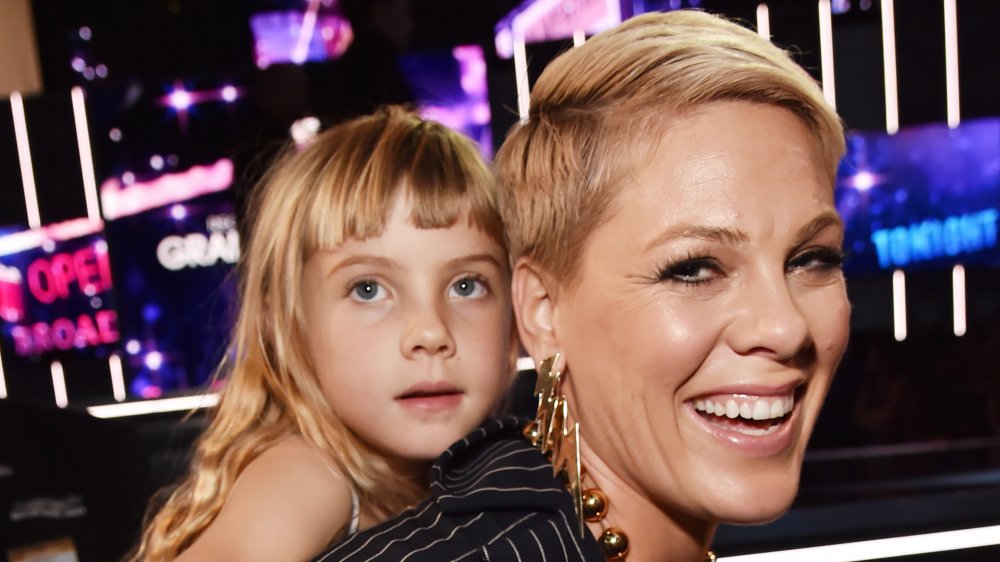 Kevin Mazur/Getty Images
While Pink is certainly a unique individual, she happens to have passed down plenty of traits to her daughter, Willow, who is pretty much her twin. The two share everything, including the same fair hair, the same nose, the same chin, the same shape of their faces — even their eyebrows are the same! 
It's pretty much impossible to miss the resemblance, whether they're wearing matching striped swimsuits or dressed up in hardcore punk gear (which, FYI, happened to be for Halloween but featured their real clothes). Granted, both Pink and Willow also share many of their similarities with little Jameson who could be the triplet of this trio.
Unfortunately for fans who like to get the occasional glimpse at the star's children, she explained on The Ellen Show in April 2019 that she wouldn't be posting pictures of her kids on social media anymore. The singer pointed out that not only did she not want to subject her family to "rude" and "mean" comments, but she also acknowledged that her daughter was getting older and might benefit from some privacy. "She's seven now," Pink said at the time. "It's probably time to pull her back from the world and let her just live her best life." 
We're sure she will, just like her mom!