This Is Pink's Favorite Song She's Ever Done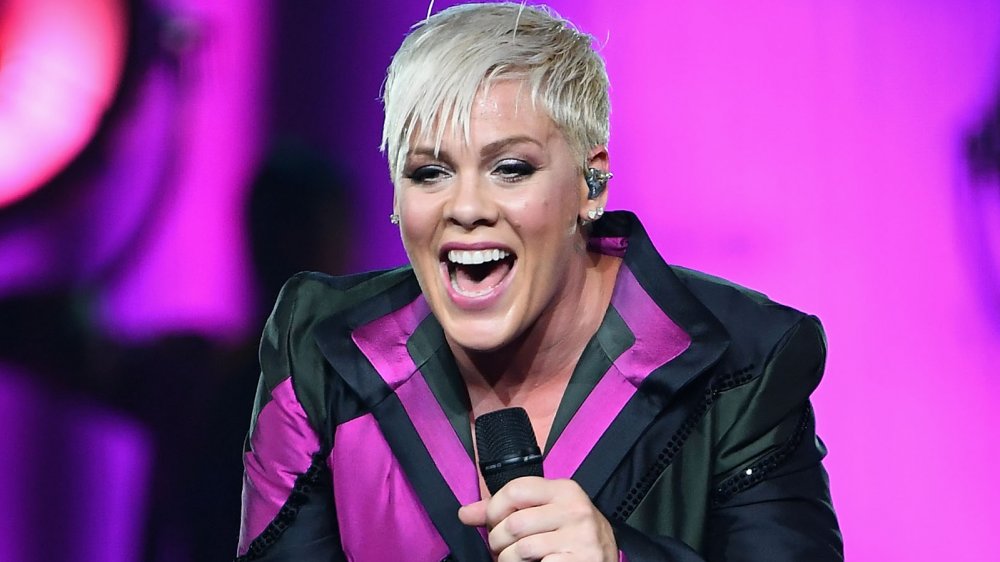 Quinn Rooney/Getty Images
If you know that "wild hearts can't be broken" or that "we are problems that want to be solved," then you're probably a fan of Pink. And that's understandable considering that there's a lot to love about the star. For instance, she's willing to take on Instagram haters, she has plenty of inspiring tattoos, she shares direct dating advice with her daughter, and she has an arguably unusual marriage that seems to suit her perfectly. And then, there's her music.
"Pink has to thumb through a Wikipedia page on her phone detailing her album credits to remember all the songs she's written," Vulture explained in 2017. "After 17 years and seven albums — each of which she's written or co-written nearly every song — it's hard for her to keep track."
With so many to choose from, would you be able to pick a favorite song by Pink? It may be a daunting (if not impossible?) task for fans, however, the star did just that when she narrowed down her choices for what she considers to be the best songs that she's ever written, including the one that stirred up a very personal and painful experience.
This Pink song was like 'ripping the band-aid off'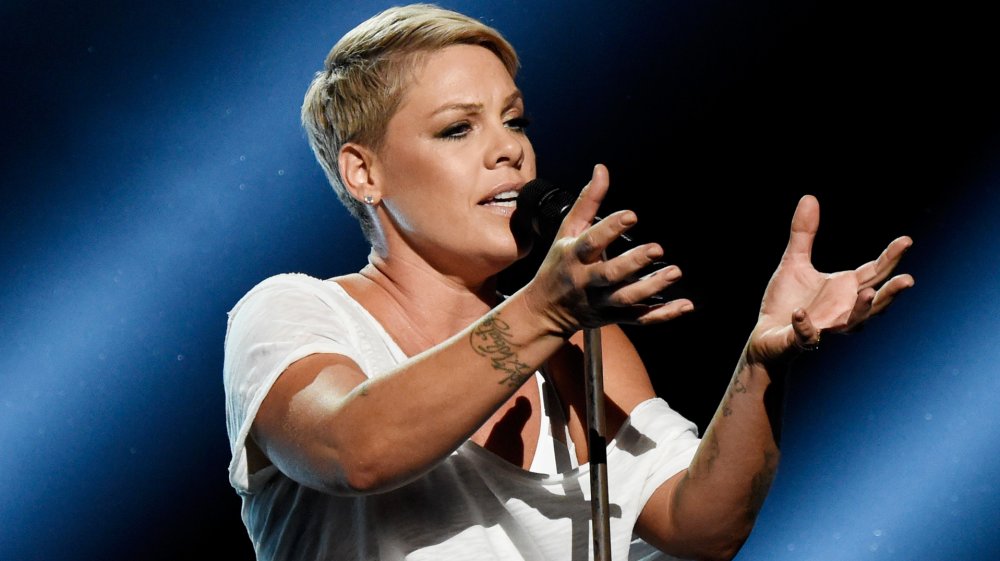 Kevin Mazur/Getty Images
While chatting with Vulture about her greatest hits (thus far), Pink picked out a few songs that are standouts for her, mentioning "Dear Mr. President," "Stop Falling," "Crystal Ball" (as well as "Glitter in the Air"), and "I Don't Believe You." She also pointed out that she feels like "What About Us" is "one of the more sophisticated songs" she's ever written.
But when it comes to the most moving song, it may very well be "Family Portrait" from 2001's Missundaztood album, which she also listed among her best songs while revealing the very personal way it touched her life. "It healed me, or a part of me, that might never have been healed," she told Vulture.
"[I]t created an interesting experience with my family when I played it for them for the first time," she continued, admitting that "[t]here were a lot of tears for many days; it was like picking up the rug and getting the dust out. Really just ripping the band-aid off." She explained that, "[f]or the first time as an adult," she was telling her "parents about what [their life] was like" when she was a child.
Pink described it as "a real and painful experience," but one that she's "glad" that they had. And it was all thanks to the song.