The Truth About Kanye's Relationship With Estelle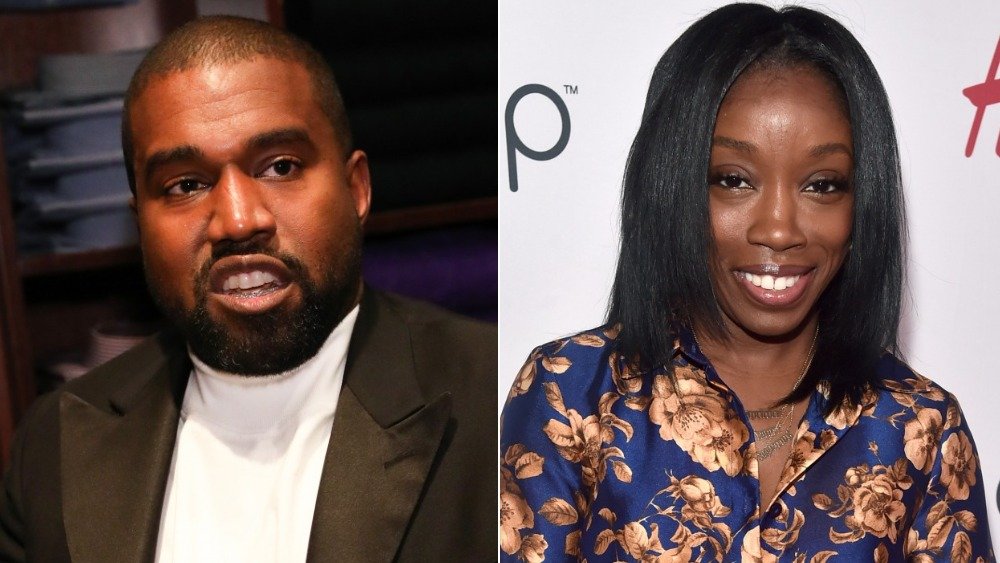 Robin Marchant, Alberto E. Rodriguez/Getty Images
British singer-songwriter Estelle knew when she wrote "American Boy" with John Legend (and others) that she had a hit. When they added Kanye West to the track, it became an iconic song that's loved by people of all ages. Since recording the song together, Estelle has maintained a musical relationship with West that she's spoken about a couple times over the years.
The song, which was released in March 2008, features West on the track, and Estelle told Uproxx in 2019 that she manifested his feature. During an episode of the Uproxx show People's Party With Talib Kweli, host Talib Kweli, who already knew the story, reminded the singer that she "ran up on Kanye at a restaurant," in order to ask him to be on the track. "I look at it like it's a gut instinct," she said. "It's like a spirit telling me, 'Hey, do this, this is what you're here for.'"
She added, "I don't take it for granted that 'Ye gave me the greatest assist there ever could be. That came via John [Legend] and that came via, 'I'm gonna go talk to Kanye in this restaurant.'"
In a 2019 interview with The Atlanta Voice, Estelle noted that she's known West since the early '00s, but their interactions over the years have been strictly professional. "I've known Ye since 2002, and I don't see that we have too much in common other than just music ..." she said.
Estelle is open to working with Kanye West again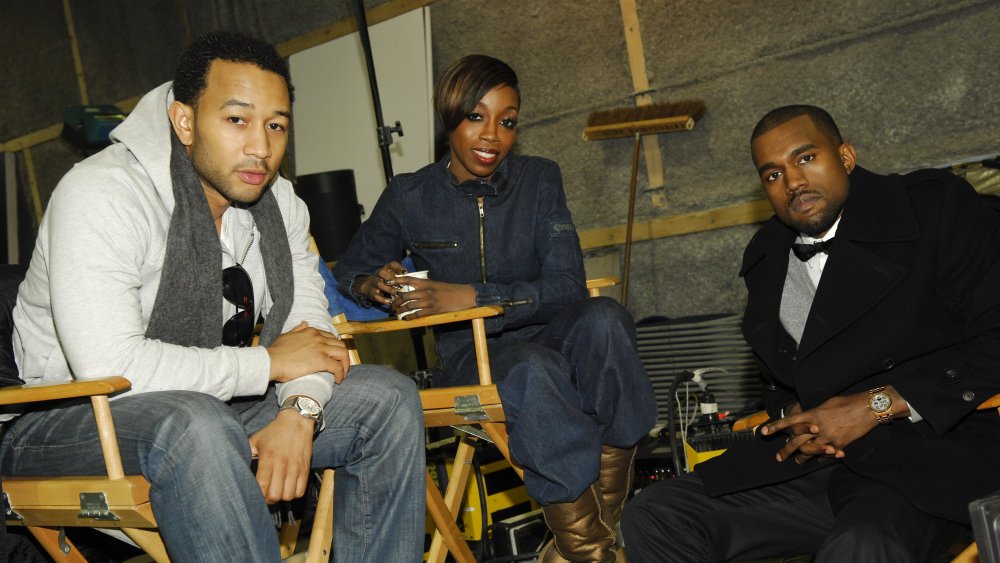 Ray Tamarra/Getty Images
Though Estelle and Kanye West had a monster hit with "American Boy" — a song that even in 2019 Estelle says she "never gets tired of performing," per Uproxx  — she's not sure she'll work with the musician again. She told The Atlanta Voice in 2019 that the "song would just have to be right," but she doesn't judge West when it comes to his controversial opinions, his political stance, or his support of President Donald Trump. Estelle explained that "[her] viewpoint of working with people isn't based on their politics."
West has famously supported Trump over the past few years, even saying in an April 2020 interview with GQ that he knows who he'll be voting for in the presidential election in 2020. While he didn't say Trump, he had this to say about the result of his vote: "... I'm not going to be told by the people around me and the people that have their agenda that my career is going to be over. Because guess what: I'm still here!" 
Regardless of how West votes in upcoming elections, Estelle is open to another collab. She told The Atlanta Voice: "I refused to judge him as a human because we all change. You look at the fact the same people who were one week cussing him out are the same people who were turning up at the Sunday services." All that being said, knowing the song was a huge success, Estelle is extremely "grateful" to West for his work on "American Boy."