The Truth About Guy Fieri And Rachael Ray's Relationship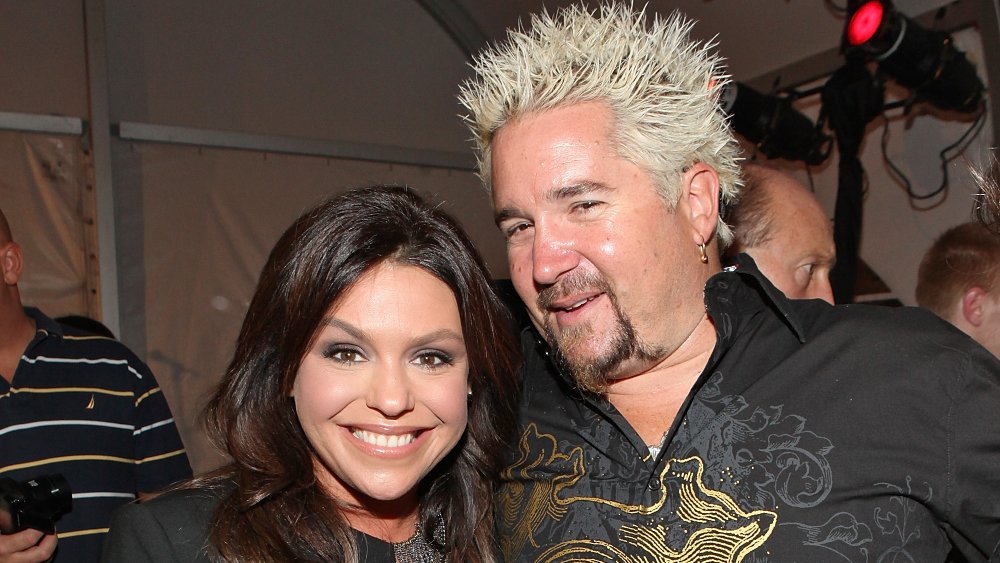 Roger Kisby/Getty Images
Rachael Ray and Guy Fieri are two of the biggest Food Network stars on television, and while some famous chefs find themselves involved in rivalries and even feuds — including Fieri and the late Anthony Bourdain — the Diners, Drive-Ins, and Dives host happens to be good friends with Ray.
For those who are unaware of how Fieri got started in the business, the charismatic cook took the world by storm when he won the second season of The Next Food Network Star back in 2006. That's when Ray was acting as a mentor for the contestants and when the 30 Minute Meals host met the man who was hoping to follow in her footsteps in terms of launching a lasting television career.
"I really attribute my success in life to the people around me at the beginning of my career," Fieri explained in October 2017, according to Delish, adding that when it comes to Ray, she's "one of the hardest-working people [he's] ever known." 
She's also someone who was willing to share what Fieri says is the most valuable tip he's ever received.
Guy Fieri hasn't forgotten what Rachael Ray told him on 'The Next Food Network Star'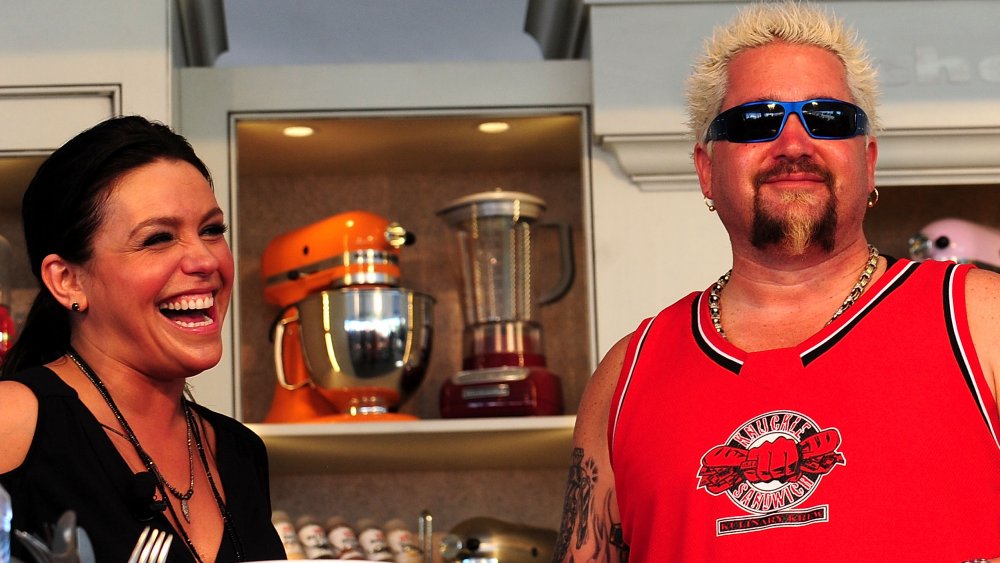 Gustavo Caballero/Getty Images
"Never burn tape." That's apparently what Rachael Ray told Guy Fieri back when he was competing on The Next Food Network Star, per Delish. In fact, Fieri said, "Rachael Ray told me that the first time we met. It was the best advice of my life." Frankly, Fieri found the tidbit of advice so valuable, that he apparently gives the same tip to anyone who was once where he was: hoping to land their own food-focused TV show.
The man who is also the star of Guy's Big Bite, Guy's Big Project, Guy's Family Road Trip, and, of course, both Rachael vs. Guy: Celebrity Cook-Off and Rachael vs. Guy: Kids Cook-Off, was also willing to explain the significance of the short and simple phrase, saying that it means you have to "[k]eep going."
"Even when your mic falls off, or the lights go out, or you think nobody's watching, you don't give up," he said, referring to the role they play on set. "'We've got a job to do,' she told me, 'so you've got to stick with it and be involved.'"
That's certainly something they've both done throughout the years, whether it comes to their individual gigs or the work that they've done together.