The Truth About Carole Radziwill & Ghislaine Maxwell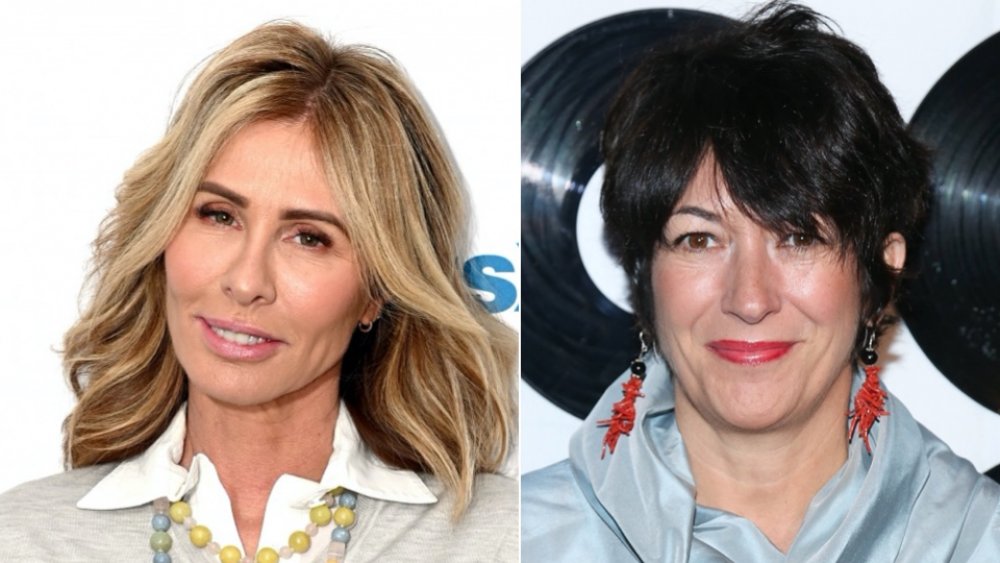 Mike Coppola, Rob Kim/Getty Images
As time goes on, more high-profile names have become associated with convicted sex offender Jeffrey Epstein. Prince Andrew stepped back from his duties as a member of the royal family after he was publicly linked to Epstein in 2019. In July 2020, Epstein's ex-girlfriend and alleged accomplice, Ghislaine Maxwell, was arrested — putting a new focus on celebrities who appeared to be her friends. With old photos resurfacing of Maxwell with some pretty famous faces, people have wondered whether those are actually snapshots of close pals or if they simply resulted from spontaneous photo ops. 
One person who has popped up in some of these throwback pics is The Real Housewives of New York City alum Carole Radziwill, which she broke her silence about during a February 2020 appearance on the Juicy Scoop with Heather McDonald podcast. "Before the interview started, I asked Carole, 'Can I ask you about a photo that has gone around? It was a Getty image of you at a movie premiere with Ghislaine Maxwell,' who has a strong association [with] Jeffrey Epstein, as you guys know," host Heather McDonald told her listeners, revealing that some fans wrote in with questions, asking, "What's up with that photo?" McDonald shared, "She just really wants everyone to know that she believes survivors of sexual assault and has a lot of sympathy for anyone who has ever had to go through anything like that." 
While Carole Radziwill had no specific insights on Ghislaine Maxwell's alleged criminal activity, her story was captivating, nonetheless.
Ghislaine Maxwell set Carole Radziwill up with Prince Andrew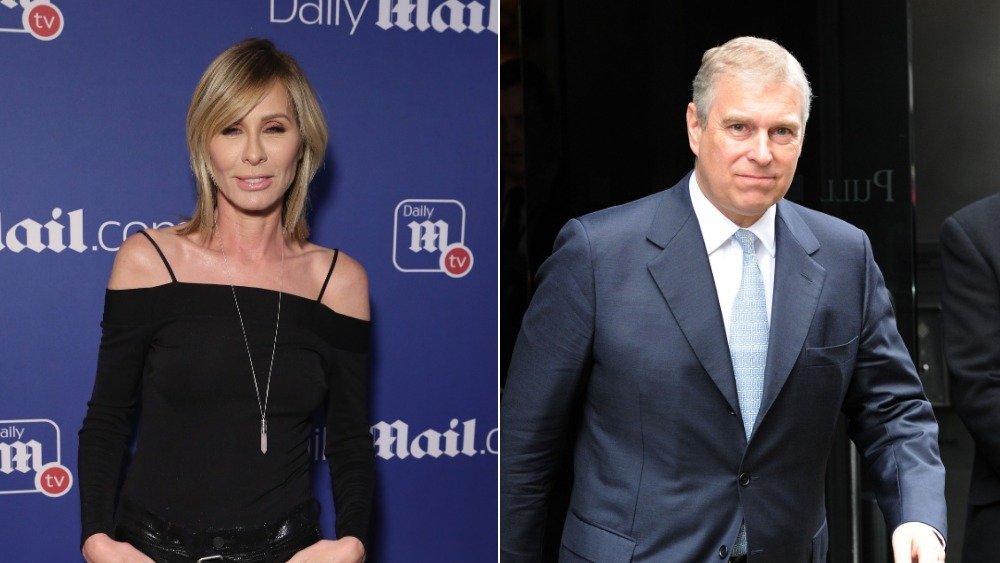 Cindy Ord, Eamonn M. Mccormack/Getty Images
During her February 2020 interview on Heather McDonald's podcast, Carole Radziwill explained that she and Jeffrey Epstein's ex-girlfriend, Ghislaine Maxwell, "were friendly in the early 2000s." Radziwill remarked, "People are gonna regret saying mean things about me if they're saying mean things about my friendship [with Maxwell]." 
However, the RHONY alum emphasized that they weren't close, sharing, "To be honest, I haven't seen her and really talked to her in over a decade. I don't remember. I think the last time I saw her was at a movie screening for Amelia Earhart or something. It was a movie [where] somehow she was involved."
That said, long before they actually met in person, Maxwell set up some dinners between Radziwill and Prince Andrew. The New York Times best-selling author recalled, "Right after my husband [Anthony Radziwill] died [of cancer] in 1999, I was in London ... for the holidays, because I just wasn't handling things perfectly. I just wanted to get away and I didn't want to be around anyone ... And I was there kind of on my own." Radziwill revealed, "Ghislaine and I had a very good mutual friend ... So, randomly, I get a phone call from Ghislaine Maxwell, who I never had heard of, didn't know, and she said, 'Our friend, Lisa, told me to call you ... I know a lot of people in London and I want to make sure you're okay and you have things to do.' And it was very nice."
Carole Radziwill didn't know Ghislaine Maxwell's ex, Jeffrey Epstein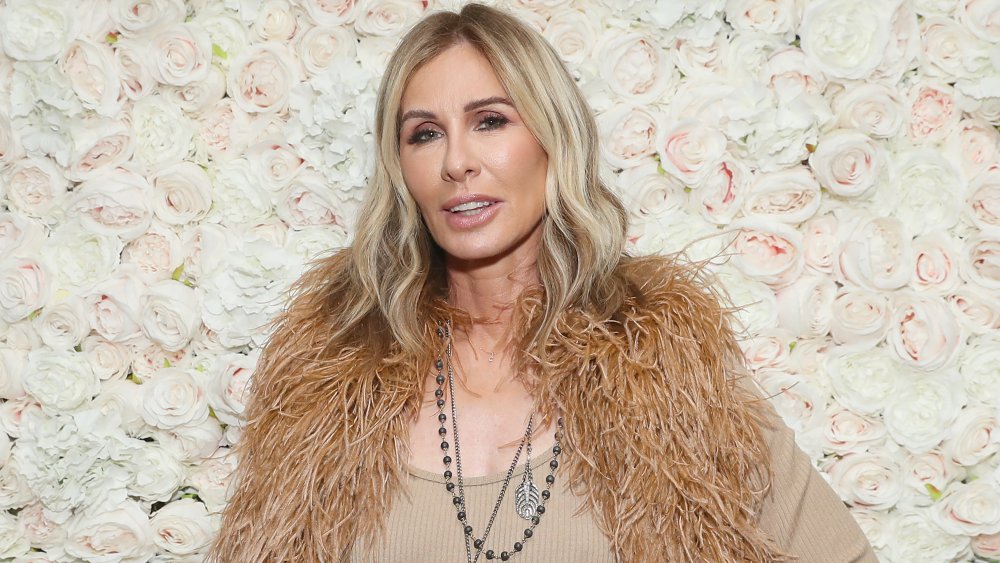 Bennett Raglin/Getty Images
About a half hour after Carole Radziwill got off the phone with Ghislaine Maxwell back in December 1999, she explained on Heather McDonald's podcast, she received another call — this time from Prince Andrew. Assuming that he'd been filled in on her husband's passing, the former ABC journalist claimed that the Duke of York had said, "I would like to take you to dinner and to the ballet, if you'd like. I would love to do that for you." 
And so they did — but at that point, Radziwill still only knew Maxwell via phone call. She went on to reveal, "Six months later, back in New York ... I met Ghislaine ... I think at a movie screening or something like that. And then we got to be friendly for a few years." While Radziwill's name reportedly appeared in Epstein's "little black book" years later, she noted that "this was before all this Epstein stuff [came out]," and added that that she never actually knew him: "I was at one party, like a cocktail party with a lot of people, that I think he was at ... I didn't meet him other than to say, 'Hi, nice to meet you.'"
It may be intriguing to see well-known people in a throwback picture with Maxwell or Epstein, but sometimes a photo is just a photo — or in this case, some snapshots are simply not an indication that Carole Radziwill ever had a close friendship with either.