What Susan Boyle Really Spends Her Money On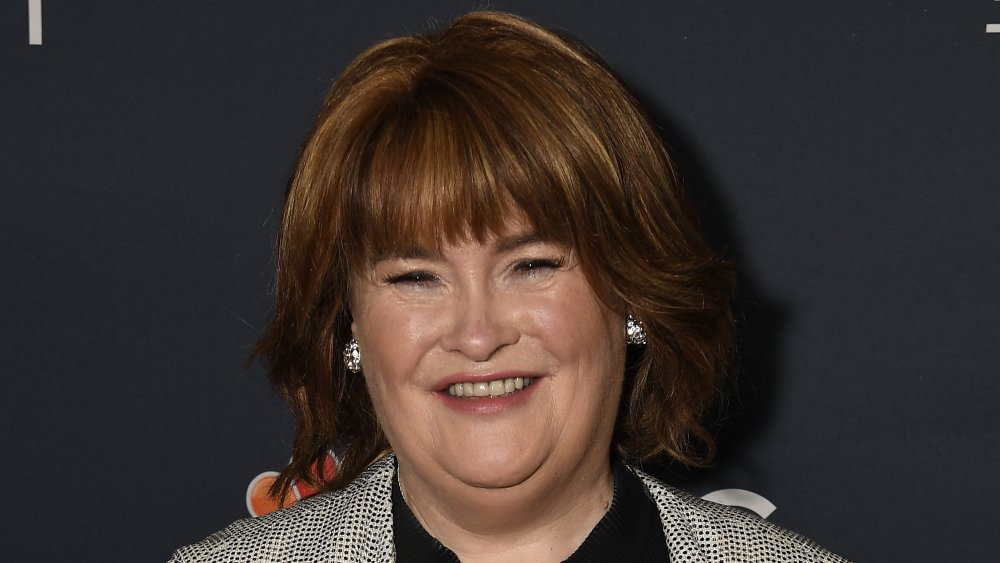 Frazer Harrison/Getty Images
Susan Boyle struck Britain's Got Talent's audience not only with her beautiful voice, but also her humble attitude and grounded nature, which were both in stark contrast to her powerful vocals. Despite gaining worldwide fame and fortune, selling more than 25 million albums, and cashing in enough for a cozy retirement, to say the least, she still carries her hallmark humility and modest living. 
Over the course of her blooming singing career, which began when she took the stage of the talent show in 2009, Boyle has stacked up two Grammy nominations and three Guinness World Records in the United Kingdom thanks to her first two best-selling albums: I Dreamed a Dream (aptly titled after the classic Les Misérables song she sang for her viral audition) and The Gift. Among these world records? In 2010, Boyle became the only British female artist to top both the US and UK album charts with two releases, as well as the oldest female artist to reach at No. 1 on the UK albums chart with her sophomore effort.
These successes not only propelled her to the forefront of the music industry, but also helped the singer wrack up quite a bit of earnings: $40 million, to be exact. But, to the surprise of many, Susan Boyle has chosen to keep it within arm's reach rather than spending much of it.
Susan Boyle spends her money practically and selflessly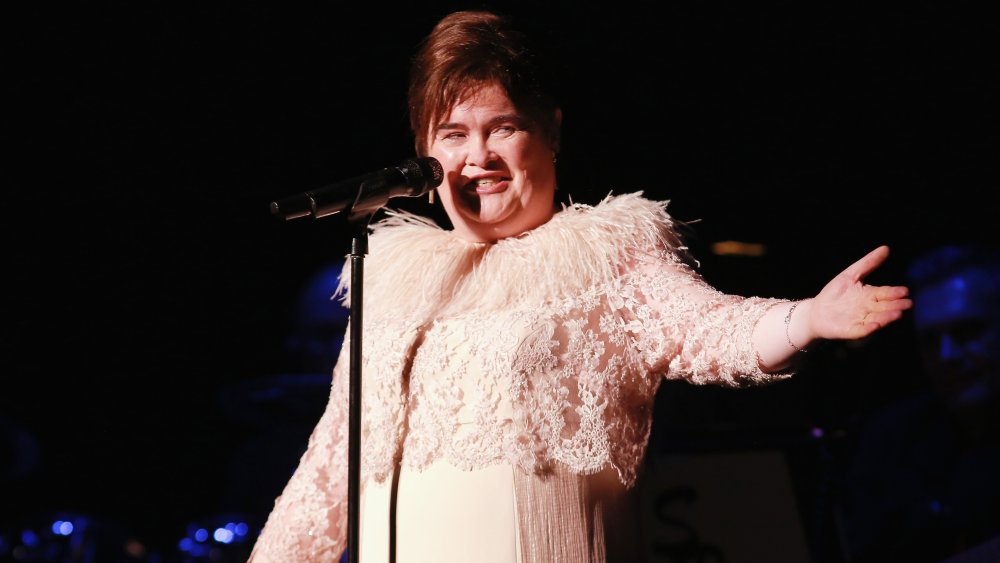 Robert Benson/Getty Images
According to The Sun, Susan Boyle isn't much of a big spender. In fact, she still lives in the West Lothian, Scotland home she grew up in — albeit with some modest upgrades. "It's to do with the memories of your house and your upbringing, you need to take stock of things and maybe see where you come from and where your roots lie," she explained to OK! magazine in 2020, opening up about her decision to stick to her true self rather than letting the money change her. "It's best to be grounded and with your roots. It keeps you grounded and prevents you from saying things maybe you shouldn't say."
However, that hasn't prevented Boyle from splurging every now and then. One of the singer's most extravagant purchases was a fur coat, while her other large expenses — a piano and bike — seem more practical rather than material. While Boyle had yet to use that bike as of that February, the piano seemed like a timely investment considering her career in music. She also opened her wallet to learn a new skill, saying (via the Mirror), "I've spent a bit on driving lessons, but I haven't managed to pass yet."
This modesty makes sense once you consider the star's background: Boyle was raised on the poverty line, once explaining to Metro that she "didn't have any money" for most of her life. Perhaps that's why Boyle wants to pass it on when she finally does retire, by becoming a foster parent.