The Iconic Game Show Dolly Parton Nearly Hosted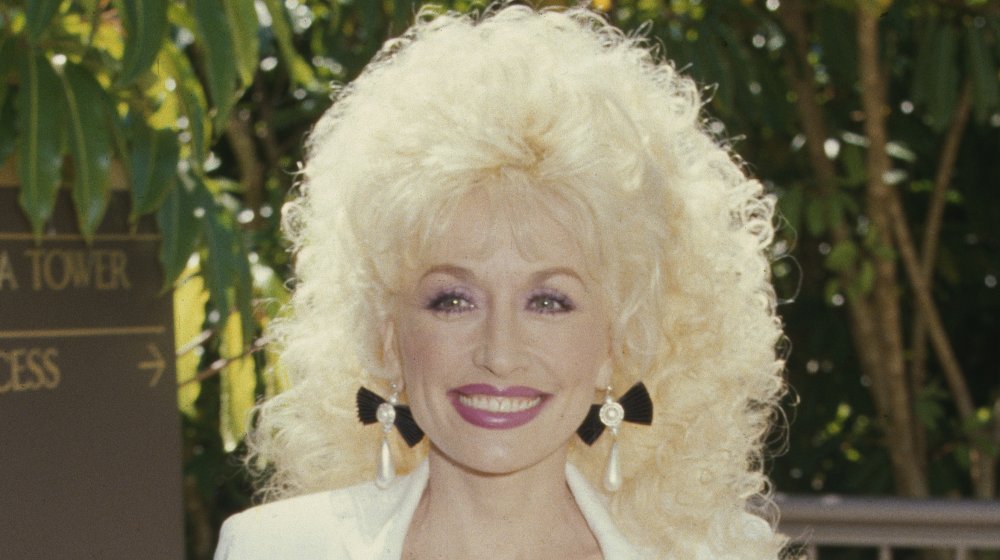 Michael Ochs Archives/Getty Images
Dolly Parton is a legend who has been on stages all over the world and sold millions of records. She got her start in music at a very young age, performing on local radio and television before penning her first official song at age 13, per the singer's official website. The same year, Parton performed at the Grand Ole Opry for the first time and her career has been booming ever since. That being said, did you know there are a few jobs Parton has turned down over the years? Rumor has it that one of the most notable gigs that didn't panned out was hosting the beloved game show Family Feud. 
Over the course of its decades-long run, Family Feud has been rebooted several times. While comedian Louie Anderson hosted one iteration of the game show from 1999 until 2002, according to Eternal Lifestyle, producers reportedly had thrown Parton's name around as a potential host. Needless to say, she didn't sign on to host the game show. 
Parton, who has plenty of television experience (she spent years on the Porter Wagoner Show), seemingly passed on the role, though it's unclear exactly why. Perhaps it was because she was simply too busy making music to take on a regular TV hosting gig. In addition to making a name for herself in the music industry, around the time that she could have been hosting Family Feud, Parton was also busy serving as an executive producer for Buffy the Vampire Slayer.  
While we would have loved to see her hosting Family Feud (as the first female host, no less), we quite love the work she has done over the years.
Steve Harvey has heard some wild answers as the host of 'Family Feud'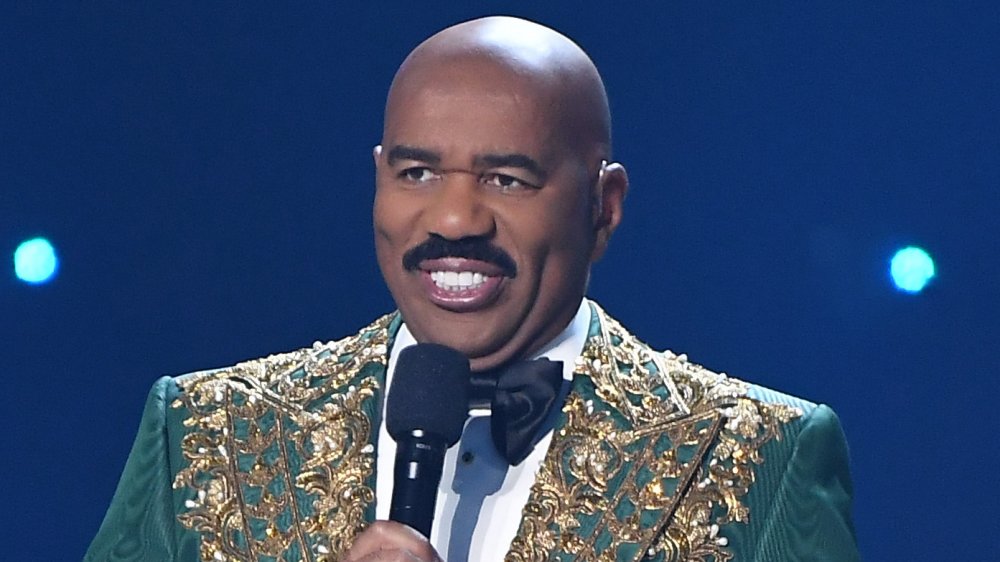 Paras Griffin/Getty Images
Family Feud has been on and off the air since 1976. Since it's inception, the show has gone through several hosts, including the iconic Richard Dawson, John O'Hurley, and the current host, Steve Harvey. The show, which is known for the over-the-top families who participate and give some absolutely ridiculous answers, has become a staple in the game show world.
Harvey, who has hosted since 2010, has heard some of the funniest answers ever. In 2014, during an appearance on Late Night with Seth Meyers, he told the host about one of the most interesting answers he'd ever heard. He said, "The question was, ... 'If a robber breaks into the house, what's the most unexpected thing he would hate to run into?' And You're thinking, you know, an owner with a gun. You're thinking, you know, a dog ... this country dude goes: 'A naked grandma' You just go, 'What ... what did ... what ... why is that your answer?'"
We can only imagine what the show would have looked like if Dolly Parton had hosted it. Would she have sang at all? Would she have chided the guests like the other hosts have? Would she have been serious and snarky like O'Hurley? We're left to our imaginations, but at this point, we really can't picture anyone other than Harvey as the host of Family Feud, though we would have loved to see what Parton would have done with the job.