Dolly Parton Produced An Iconic TV Series And No One Realized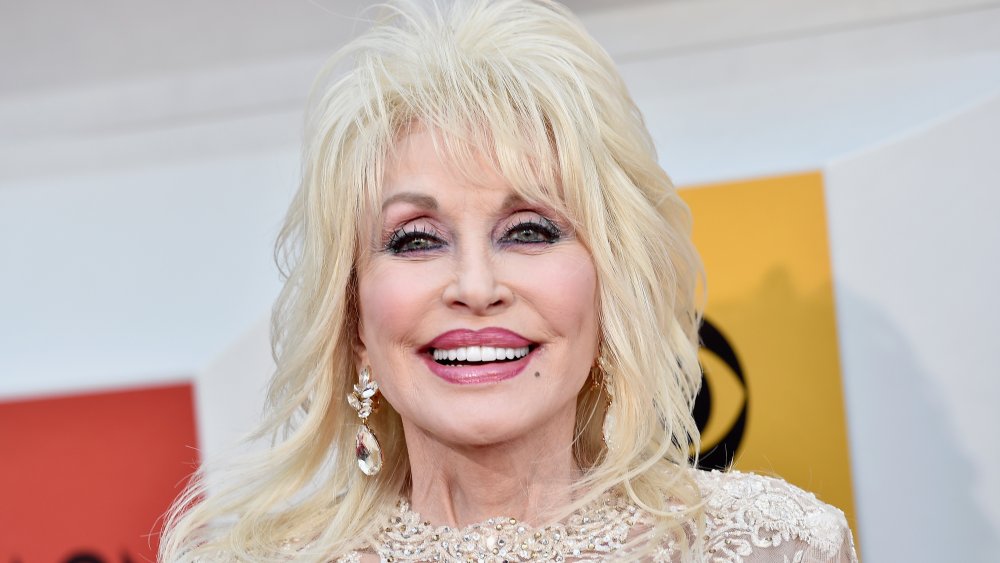 David Becker/Getty Images
Would you be able to name Dolly Parton's first celebrity crush? Could you explain why the "I Will Always Love You" singer never dated Kenny Rogers? Do you know why the country music superstar doesn't have kids? Are you informed about just how much money the legend is worth? Would you be able to correctly guess how many wigs she has? Were you aware of the fact that Parton produced a classic TV series and that her contribution to the wildly popular show went largely unnoticed for years? ...Wait, what?!
That's right, the Nashville-dominating songstress also happened to be one of the founders behind Sandollar Entertainment, which "produced a number of films, including Father of the Bride (1991) and Fly Away Home (1996)...," according The Independent. Per the outlet, the production company also produced several Parton projects, including her Netflix anthology series Dolly Parton's Heartstrings.
Sandollar Entertainment was also responsible for a beloved TV series that focused on a teenager who saves the world again and again from the undead. Sound familiar? A certain fictional slayer would think so.
Dolly Parton made 'Buffy the Vampire Slayer' possible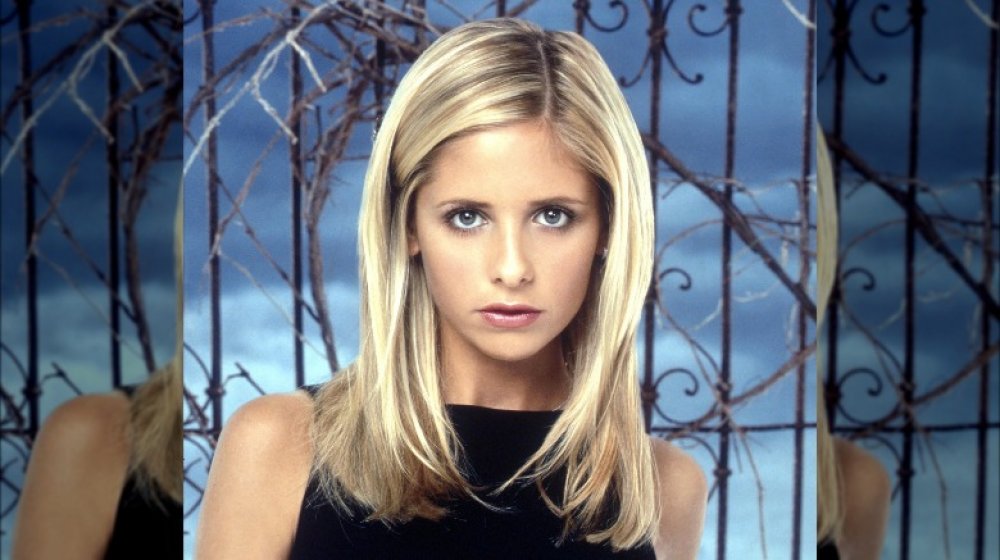 Getty Images/Getty Images
While the world was aware of the fact that we can thank Dolly Parton for songs like "You're The Only One," "Jolene," and "Coat of Many Colors," not to mention the fact that we can always admire her memorable performances in movies like 1980's 9 to 5 and 1989's Steel Magnolias, it turns out that we can also thank the icon for Buffy the Vampire Slayer.
While only viewers who take in the often ignored details — or those who were aware of Parton's involvement on the production side of the movie and television industry — would notice that the singer's company, "Sandollar Entertainment ... is listed on the end credits of every episode of the show" that made Sarah Michelle Gellar famous, according to The Independent. "It also produced the original Buffy the Vampire Slayer movie," which starred Kristy Swanson as the demon-battling title character along with Donald Sutherland, Hilary Swank, David Arquette, Paul Reubens, and the late Luke Perry in supporting roles.
Frankly, if it wasn't for Parton's company, the show might have never existed. "It was Gail Berman, then an executive at Sandollar, who ... believed there was potential in [Buffy], and proposed launching the concept as a TV series." Thankfully, the show was a success and ended up changing television forever.