Celebs React To Naya Rivera's Disappearance
Gabriel Olsen/Getty Images
UPDATE: On July 13, 2020, the Ventura County Sheriff's Office confirmed Naya Rivera's body has been recovered at Lake Piru. In a press conference, Sheriff Bill Ayub said, "We are confident the body we found is that of Naya Rivera.
The original story follows below.
Dealing with tragic circumstances is never easy and facing one that doesn't have clear and definitive answers can be even harder. That was the case surrounding the disappearance of former Glee actress Naya Rivera, when, on July 9, 2020, news broke that the star had gone missing. 
CNN reported that Rivera had rented a pontoon boat with her four-year-old son, Josey, and taken it out onto a lake in Southern California. "About three hours after they left the dock, another boater discovered a boat drifting with a child asleep on board," and although it was apparently "hard to get information" from the boy, he reportedly told investigators that he had gone swimming with his mother, but she hadn't returned to the boat.
While Rivera's son was uninjured and was taken to be cared for by family, authorities were left searching for the actress while the Ventura County Sheriff's Office explained (via CNN) that they were treating the "tragic accident" as a possible drowning.
As of this writing, Rivera's fate is unknown. However, the rescue mission has reportedly become a recovery effort. Needless to say, the sad situation sparked many heartfelt messages from fellow celebrities who took to social media to express what they were thinking and feeling during such a devastating time.
The messages from stars were hopeful and heartbreaking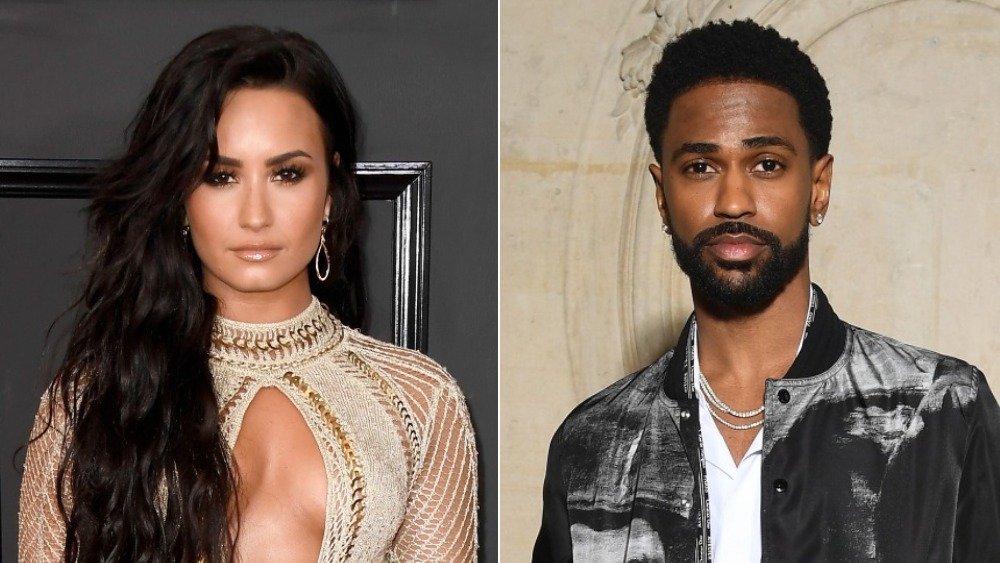 Frazer Harrison, Pascal Le Segretain/Getty Images
Following the news that Naya Rivera had gone missing while out on a boat with her son, other celebrities were quick to address the situation publicly. "Please pray for @nayarivera to be found safe and sound," Demi Lovato wrote in an Instagram Story (via Us Weekly). The singer, who appeared on the fifth season of Glee while playing a love interest for Rivera's character, was certainly not alone when it came to sending out a heartfelt message.
The star's former Glee castmates wanted to share their support, including Heather Morris, who also took to her IG Story (via Us) to write, "We need all the prayers we can get to bring our Naya back home to us," adding, "We need your love and light."
Glee alums Harry Shum Jr. and Chord Overstreet also took to social media with Shum Jr. simply tweeting, "Praying," while Overstreet wrote: "love and hug on the people you can, while you can. I love you. Everyone please send out your prayers." Lauren Potter, who played Becky Jackson on the show, tweeted: "Naya we just talked on my birthday I love you." Entertainment Weekly noted that several other of Rivera's former co-stars also reacted to the sad circumstances, including Damian McGinty (Rory Flanagan) and Vanessa Lengies (Sugar Motta)."
Rivera's ex-fiancé, Big Sean, seemingly responded to the news of her disappearance by "show[ing] that Rivera's safety was on his mind by liking several tweets about the search for her," according to Entertainment Tonight.
Whatever the outcome may be, it's obvious that Rivera is someone who will always be treasured by those who knew her.
If you feel like you need a resource after reading sensitive subject matter, please contact the Crisis Text Line by texting HOME to 741741, or call the National Alliance on Mental Illness Helpline at 1-800-950-NAMI (6264).