Kylie Jenner And Jordyn Woods Aren't Friends Anymore. Here's Why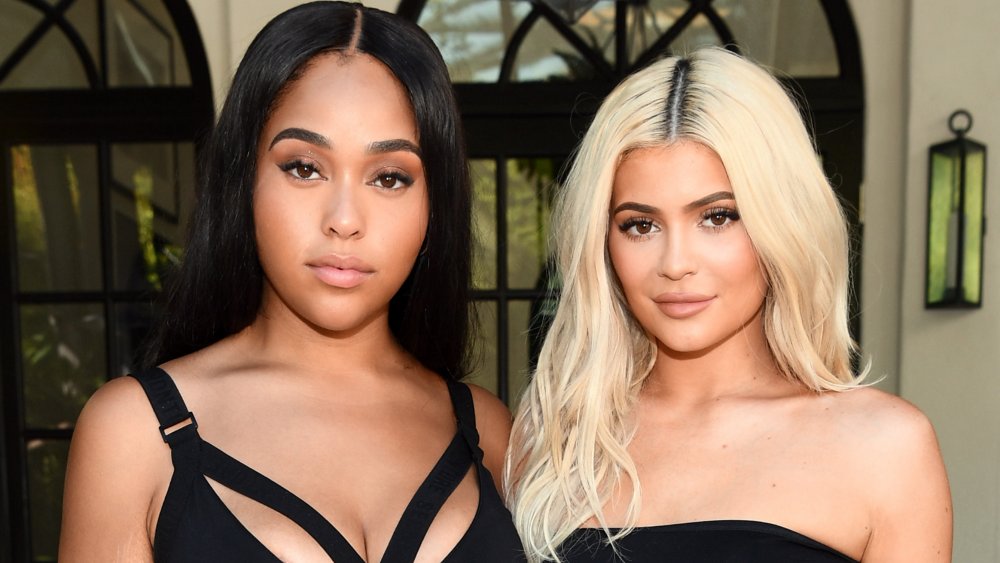 Emma Mcintyre/Getty Images
As if a friendship ending isn't hard enough, having the deterioration of said friendship publicized worldwide surely only makes things worse. At one point, it seemed like the whole world was talking about the fact that Kylie Jenner and her longtime BFF Jordyn Woods had a major falling out, leaving the former friends to part ways in a super public way.
Kylie and Jordyn go way back. According to Cosmopolitan, the two gals were introduced by Jaden Smith — Will Smith and Jada Pinkett Smith's son — before they started high school. (Jordyn had been a friend of the Smith family since she was a little girl.) After that introduction, they hit the ground running. The two young stars popped up on each other's social media all the time and endorsed each other's business ventures, with Jordyn appearing in Kylie Cosmetics campaigns and Kylie popping up at the launch party for Jordyn's collaboration with clothing company Boohoo, per Cosmo.
Remember on the E! reality show spin-off, Life of Kylie, when Jordan and Kylie actually "got married"? According to E! News, it happened in September 2017 on the season finale. The two besties even wrote vows for one another! Jordyn said to Kylie (via Teen Vogue): "I vow to always be there for you, through thick and thin. In this life and after." Kylie replied, "I promise to encourage you, inspire you, love you, through all the good and bad times."
What could possibly go wrong after such a display of love? Have we got news for you!
Could Kylie Jenner and Jordyn Woods ever become friends again?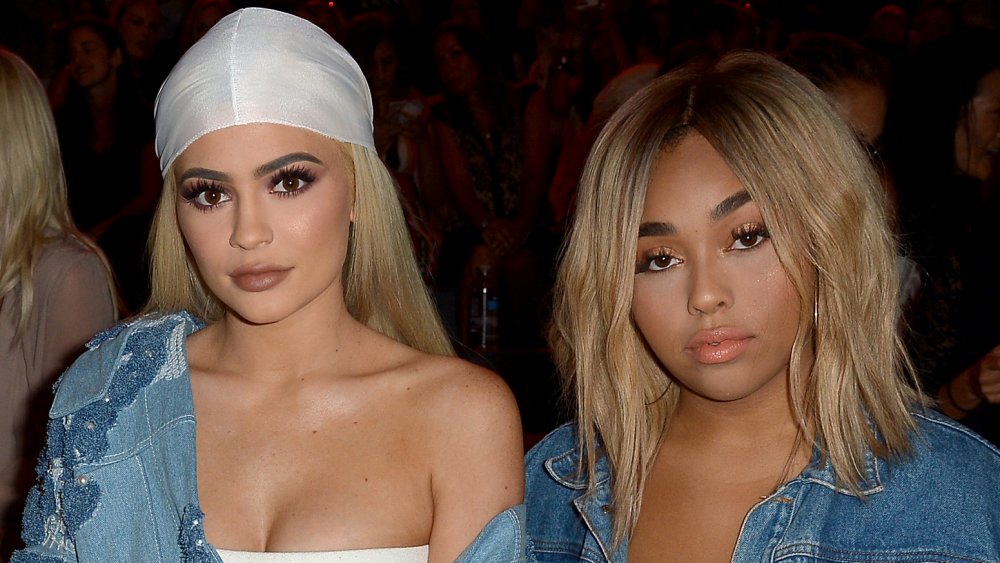 Gustavo Caballero/Getty Images
With all of that love going around and such a close friendship between Kylie Jenner and Jordyn Woods, it was shocking to see their bond break. In February 2019, news broke that Jordyn had allegedly hooked up with Khloé Kardashian's then-boyfriend and the father of her daughter, Tristan Thompson, according to TMZ.
The outlet claimed that Tristan and Jordyn got close at a party and were spotted kissing. According to US Weekly, while Tristan initially tried to deny the accusations, sources told the outlet that he ultimately fessed up. Obviously, Khloé ended things with Tristan and, seemingly out of loyalty to her sister, Kylie parted ways with Jordyn.
It was, understandably, a huge blow for everyone, especially since Jordyn and Kylie lived together at the time, as revealed by Kylie in a Vogue video from June 2018. After the immediate shock, Jordyn appeared on Jada Pinkett Smith's talk show, Red Table Talk, to tell her side to the story.
Even though the two went their separate ways in early 2019 — a separation that involved Jordyn moving out – there have been rumors that Kylie and Jordyn might reconnect. In June 2019, Us Weekly reported that the former friends' relationship "[was] on the road to recovery." While that sounded promising at the time, as of this writing, the two don't seem to have totally reconciled — at least, not publicly. These days, it seems like Stassie Karanikolaou has taken over as Kylie's #1 BFF.