The Truth About Angelina Pivarnick's Relationship With Her Parents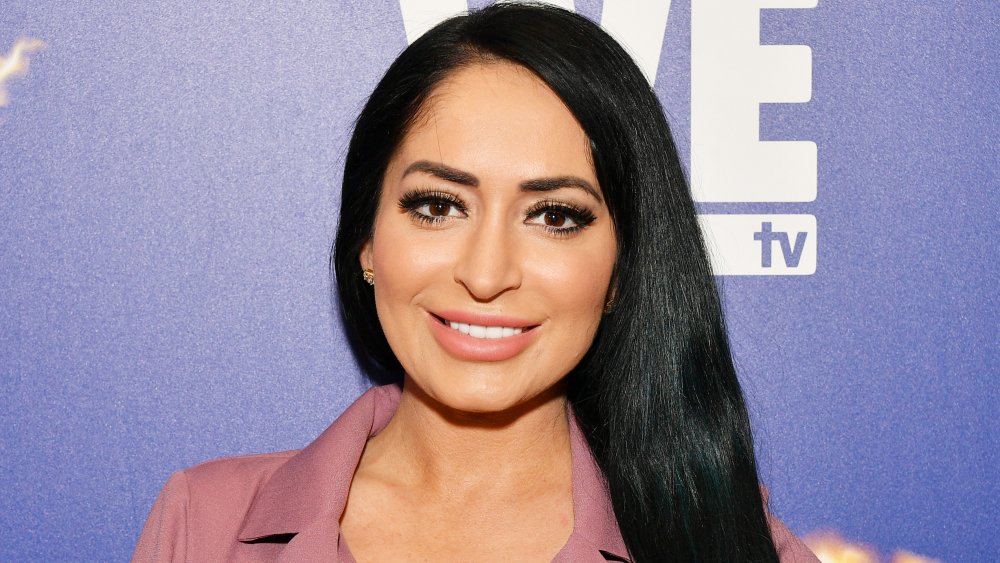 Dia Dipasupil/Getty Images
Even though the Jersey Shore reboot series is called Jersey Shore Family Vacation, the cast members do have families of their own, in addition to the close bonds that they share with their co-stars. Viewers saw the drama at Angelina Pivarnick and Chris Larangeira's November 2019 wedding reception, but they didn't see her parents — because they weren't invited.
Before tying the knot, Angelina dished on her wedding plans with Life & Style, saying to the magazine, "Planning my wedding and stuff, there's going to be reasons why people weren't there." She shared, "Nobody knows about why they're not going to be at my wedding but now I want to tell people why." 
Life & Style also reported on comments she made during Jersey Shore: "My parents didn't have a good relationship, my father was a cheater. He was an abusive father. He was never a father to me growing up as a kid." She further explained, "He met my mother in court because my father was always getting out of jail. When I was born, my father was in jail. He only had me because it was going to get him a lesser jail sentence... He told me that."
Ultimately, the MTV reality star said, "I don't have a family really. I have my sister, my uncle, and that's it. I don't talk to my mother, I don't talk to my father." While Angelina doesn't seem to be close to her parents at this time, that wasn't always the case.
Angelina Pivarnick's mom defended her after some 'Jersey Shore' drama
Michael Loccisano/Getty Images
In October 2010, a close friend of Angelina Pivarnick's told Radar Online, "Angelina's mother was so pained by her daughter's experience that she got ulcers and ended up in the hospital." These comments were made after Angelina left the original Jersey Shore series for the second time in response to some heated drama with her fellow castmates.
Although Angelina left the show, she wasn't able to reunite with her mom Ann Marie Pivarnick. Her friend explained, "When she left the show, she was basically put on lock down. They put her up in a Miami hotel for a week with no outside contact and she was only able to speak to her mother once on the phone." A month after that interview, Ann Marie spoke out about Angelina's experiences on the series herself, telling Radar Online she was "beside [herself]" watching the drama play out. 
Ann Marie told the website, "Enough is enough," admitting she was "glad" Angelina didn't tape the reunion show. She elaborated, "Why go if they are just going to make her out to be the villain? Why else would they want her there? It would have been seven against one and they would have ganged up on her and it is just not right." Ann Marie said, "They are calling her these names and it is wrong," in addition to explaining, "the things she did in the house, she did to try to fit in."
Angelina Pivarnick got called out by her sister online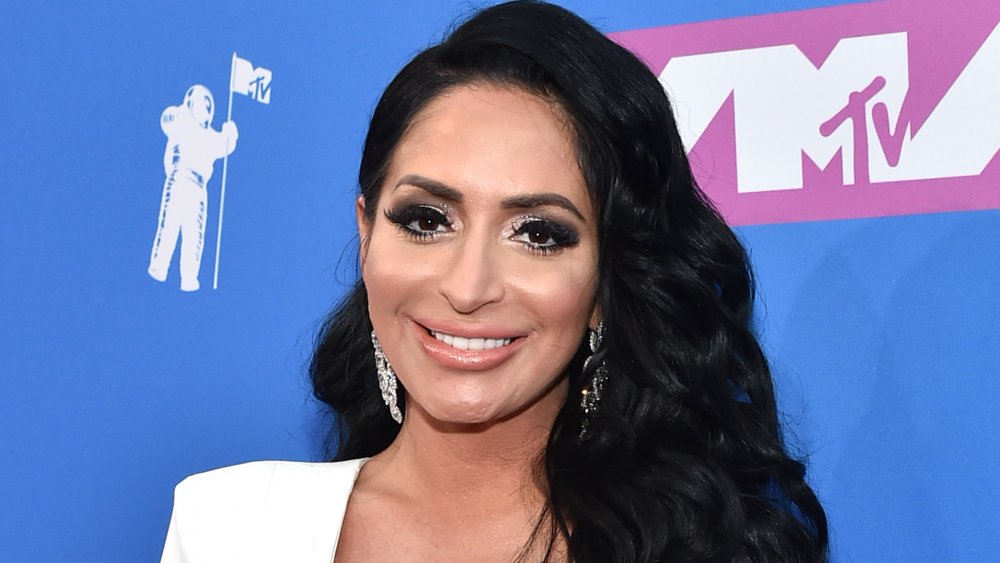 Mike Coppola/Getty Images
In October 2018, Angelina Pivarnick tweeted, "I open up about my father on tonight's episode. I have to admit it was hard for me to watch. I never had a real dad growing up. It's sad but it's true. I always wondered why I didn't have that perfect family like my friends but it wasn't in the cards for me."
In response, Angelina's sister Amanda Pivarnick shot down those claims in a now-deleted Instagram tirade, which was shared on Reddit. Amanda wrote that their father "was not a deadbeat that left us for dead." Amanda shared, "Yes my parents didn't work out & no my sister and him didn't have the best father daughter relationship but he tried his [damn] best to form a relationship with her."
She called Angelina a "liar" and slammed her for using a "sob story" to her "'new family' to feel bad for her." Amanda also claimed that Angelina "wished death" on her, allegedly telling her to "overdose." Amanda even used jargon from Jersey Shore, calling her own sister a "dirty little hamster" and a "Staten Island dump." A year prior, Angelina tweeted, "my mother took full custody of my niece because my sister is in rehab and hasn't been back since. I would love to help my mom. This precious girl deserves the best Christmas. No mom or dad."
At some point, they must've made up, since Life & Style confirmed Amanda was Angelina's maid of honor.