Whatever Happened To The T-Mobile Girl?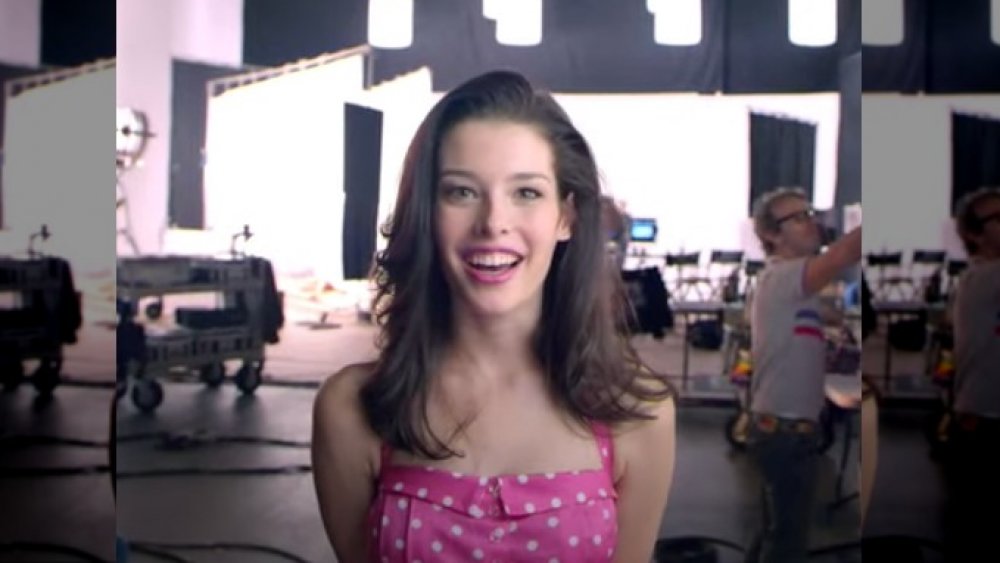 YouTube
Carly Foulkes gained fame in the early 2010s as the "T-Mobile Girl." The Canadian model appeared in a number of the mobile phone company's 4G commercials in a signature pink outfit to match the brand. Her bubbly personality made her popular with viewers — T-Mobile even put out a behind-the-scenes video with her after all the positive feedback. But it's been several years since Foulkes has worked with T-Mobile, so what's she up to these days?
Well, Foulkes is still modeling, but she's also an incredibly talented photographer. She frequently posts gorgeous model shots of herself on her personal Instagram, as well as artistic photos she snaps. She also has an Instagram devoted to her photography, where she shares even more of her talents.
In a 2017 interview with the clothing brand Free People, Foulkes described her day-to-day routine: "It changes a lot but right now it consists of yoga in the morning, taking my dog for a walk and then heading to my studio to either shoot, collage, or work on new video projects. I've recently started directing and I love it. I've also become obsessed with roller skating!"
Carly Foulkes now spends her time on photography and music
Though Carly Foulkes hails from Canada and has British roots — and spent time living in New York — she's a California girl these days. She filmed an ad spot for Lee Jeans in 2020 with the Los Angeles hills in the background and called Southern California a melting pot where the people inspire her.
Foulkes labels herself as a photographer and musician, leaving her sex-symbol days as the T-Mobile Girl behind. (When she found out back in 2011 that she'd been labeled a sex symbol as the T-Mobile Girl, Foulkes told My Daily, "I'm very homey and comfy. When I think of sexy, I definitely don't put myself in the category. So I'm very flattered, but it's pretty funny.")
Foulkes has released a couple songs since becoming a musician, including her most recent, "I'm All Talk," which came out in May 2020. When the song was released, she wrote on Instagram, "This song is about loving someone that isn't right for you and trying to learn from that heartache." She also shared that she's working on her EP that she'll be releasing slowly over the coming months.
Foulkes is still modeling here and there, though, but her focus is on her music and photography. Though you might spot her in some ads, it looks like she's a fan of self-portraits these days.