The Real Reason Bruce Springsteen Divorced His First Wife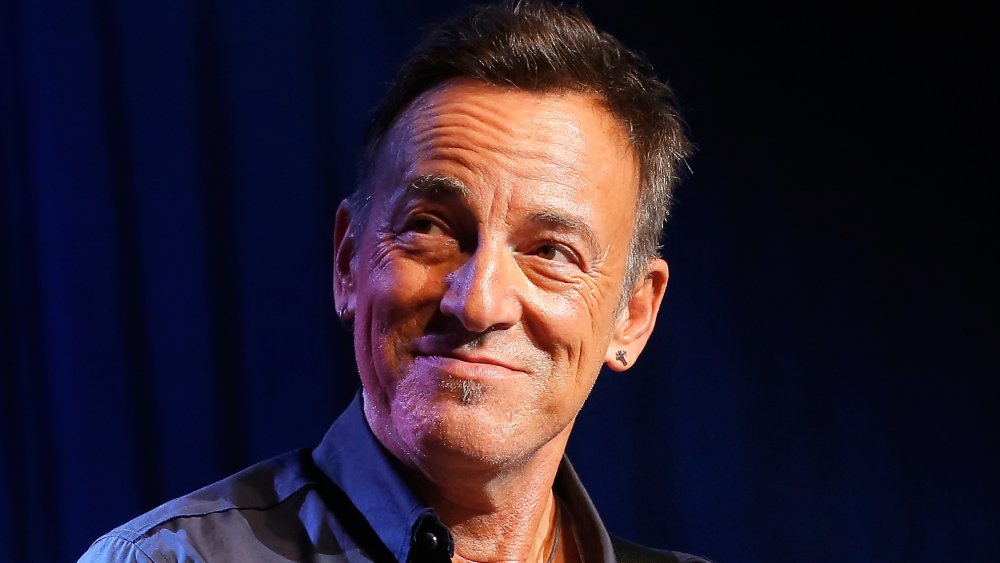 Jemal Countess/Getty Images
We may receive a commission on purchases made from links.
If you look back at Bruce Springsteen's incredible career, it's no wonder he's nicknamed "The Boss." A Jersey Shore native, Springsteen — along with his E Street Band — won the hearts of working-class Americans in the 1970s and 1980s with now-classic albums like Born To Run and Born in The U.S.A. According to the Recording Industry of America, the singer-songwriter sold 15 million copies of the latter. 
Springsteen is known for his intricate, lyrical storytelling, energetic stage presence and his enduring career. In fact, The Boss still tours, performing with the same fervor as his earliest shows. He had a stint on Broadway, which Netflix picked up, and in November 2016, he was even awarded the Presidential Medal of Freedom by then-president Barack Obama. All that being said, international success as a singer-songwriter was initially easier for Springsteen than success at a love life.
As of this writing, Springsteen has been happily married to wife and bandmate Patti Scialfa for more than two decades. However, in 1985, Springsteen wed someone else first — actress Julianne Phillips, who was 11 years his junior. The marriage quickly fell apart, and in 1988, Phillips "filed a one-page petition for divorce," citing, "irreconcilable differences," per The Washington Post. So what happened? Here's why Bruce Springsteen divorced his first wife.
Bruce Springsteen couldn't be himself with Julianne Phillips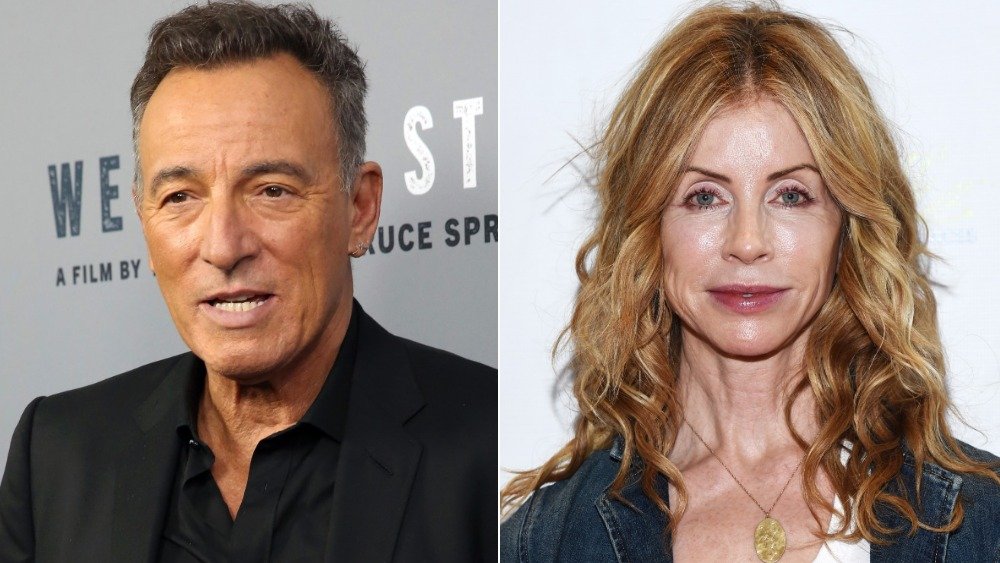 Monica Schipper, Amanda Edwards/Getty Images
To quote The Boss himself, Bruce Springsteen still had a "Hungry Heart" while married to model and actress Julianne Phillips. In his 2016 memoir Born To Run, Springsteen wrote that he unknowingly sabotaged his first marriage due to the couple's lack of commonalities — and his love for bandmate and current wife, Patti Scialfa.
"One evening, while I sat across from my beautiful wife in an upscale Los Angeles eatery, a conversation formed silently inside my head," He wrote in his memoir (via Soap Hub). "... [A] part of me tried to convince myself that she was simply using me to further her career or to get . . . something. Nothing could've been farther from the truth."
Ultimately, Springsteen "came clean to [Phillips] as soon as [he] knew how serious [he and Scialfa] were." The singer wrote (via Showbiz 411) : "Patti was a musician, was close to my age, had seen me on the road in all of my many guises and viewed me with a knowing eye," adding, "... I never felt the need to pretend around her."According to the Daily Mail, Scialfa, also a Jersey native, met Springsteen in 1980. In 1984, Scialfa became the only female band member of the E Street Band, per Country Living. Who could compete with that? 
"Patti's been in love with Bruce for as long as I can remember," her high school art teacher, Curtis K. Smith, told People magazine in 1988. "It wasn't a big surprise around here when it finally came into the open."