Meghan Markle Is Worried About Archie. Here's Why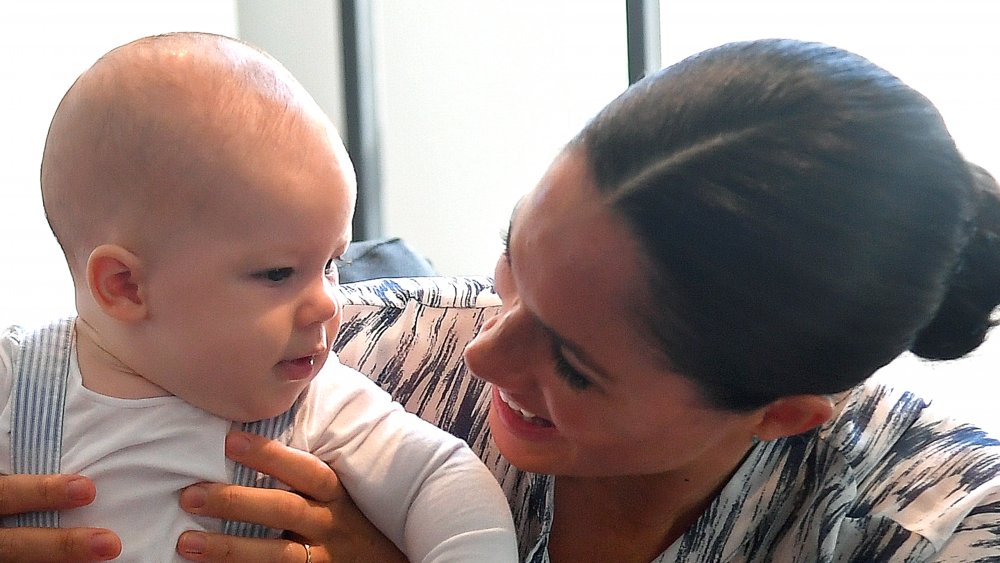 Pool/Getty Images
For many new moms, bonding activities with other moms and babies are crucial. Programs like Mommy and Me help create a sense of community and support, while also allowing babies to learn and thrive — but for high-profile celebrity moms, activities like this may be off-limits. According to one source, that could be the case for actress-turned-royal Meghan Markle.
Meghan took a step back from the British royal family in January 2020 before moving to Los Angeles with her husband Prince Harry in March. The couple, along with their 1-year-old son Archie, is reportedly staying at director Tyler Perry's $18 million mansion. Harry and Meghan have been active with their philanthropy in Los Angeles, including distributing free meals during the coronavirus pandemic (via People) and working in the kitchen of Homeboy Industries to provide food for those in need (via People).
Meghan has at least one worry for Archie, however, as the family adjusts to life in California. 
Meghan Markle is not like most moms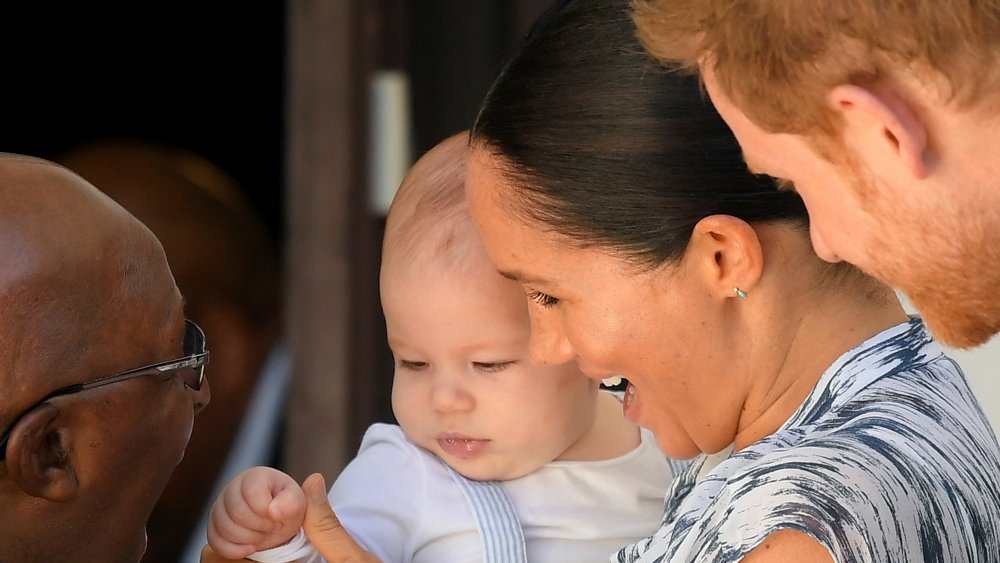 Pool/Getty Images
According to the Daily Mail, Meghan Markle is concerned that baby Archie has not had much of a chance to interact with other children his age. A close friend of Meghan's reportedly told the publication, "Meghan said Archie needs to learn emotional and social skills by being around other young children, something he can't do with adults."
According to The Bump, Mommy and Me classes allow babies and toddlers to have new experiences and acquire new skills, while new moms can leave the house and meet other women in similar situations.
"Meghan said ideally they (she and Archie) would be in a baby group class that met in person a couple of times a week," the friend told Daily Mail. "This would give Archie the opportunity to play with other toddlers and help develop his brain."
Like many who are stuck at home due to the coronavirus pandemic, Meghan is using online tools to connect her and Archie to others, according to the friend, but "it's just not the same as in person."
The friend tells Daily Mail that Meghan's status as a celebrity and her marriage to Prince Harry prevent her from being just another mom in class.
"Meghan said she would love to be part of a 'Mommy and Me community, but knows this is impossible even if there was no COVID-19 because of who she is. She said she's just too well known to do normal things," the friend said.