This Is Meghan Markle's Real Name And Title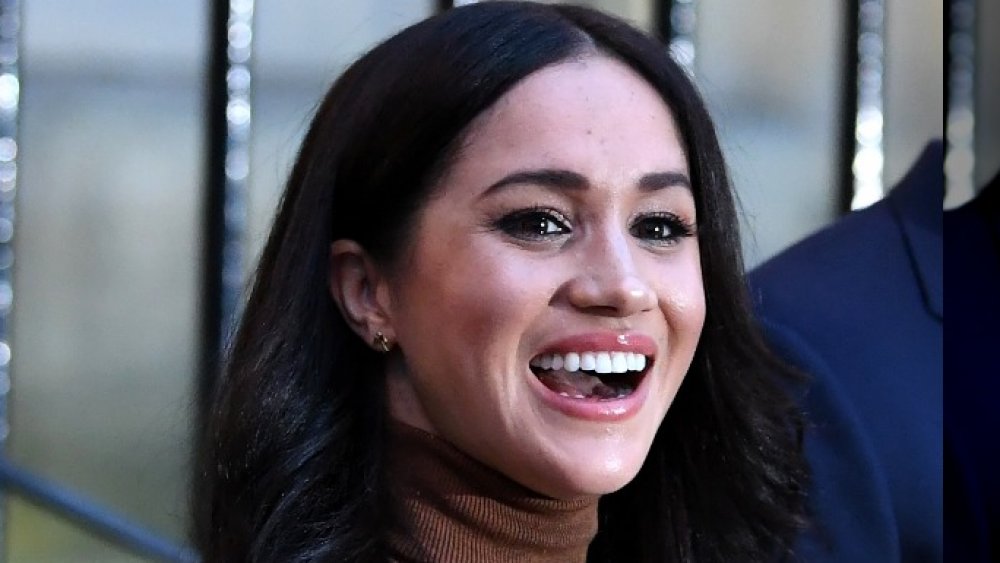 Wpa Pool/Getty Images
Long before Meghan Markle met Prince Harry, fans recognized her as "Rachel," as in Rachel Zane, her character on the TV series Suits. Interestingly enough, she actually has the same name as her onscreen counterpart. In fact, her birth name is Rachel Meghan Markle. This isn't exactly a "secret," but the fact that Markle has been going by her middle name did make headlines when her son Archie's birth certificate was finally made public in early April 2020. For the record, Archie was born on May 6, 2019. 
On April 4, 2020, Page Six reported that, in addition to the Rachel "revelation," Markle's occupation was listed on the birth certificate as well. Sadly, there isn't a mention of her time on Suits or her stint as a Deal or No Deal brief case model – although both would be great additions to the royal document. Instead, the birth certificate listed Markle's job as "Princess of the United Kingdom." But wait, wasn't she given the Duchess of Sussex title by Queen Elizabeth on her wedding day? What is going on? Is there a Princess Rachel?
Meghan Markle's real first name was mentioned long before the birth certificate reveal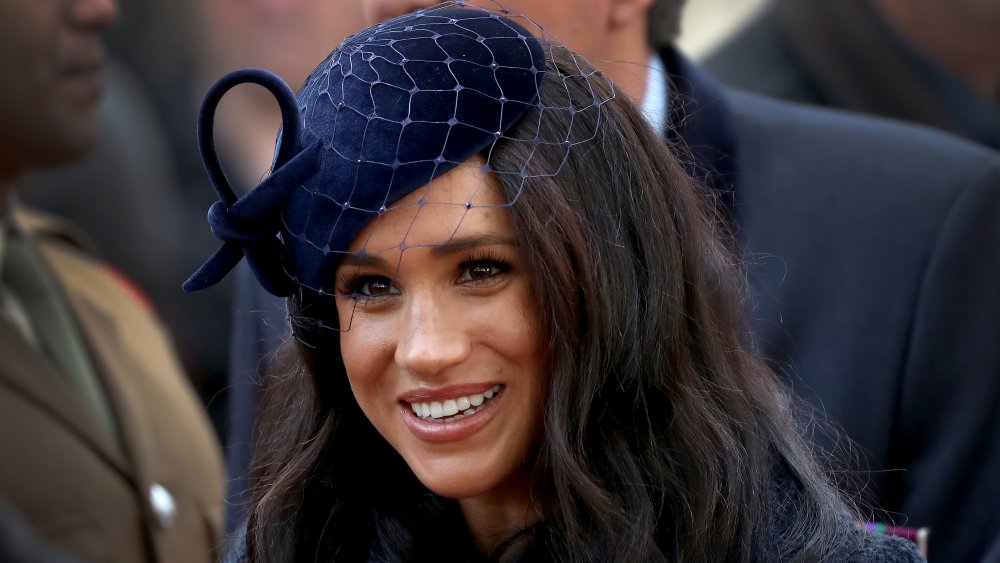 Chris Jackson/Getty Images
Although some royal family enthusiasts may be a bit shook by the "Rachel" of it all, the supposed breaking news is actually old news. During a "rapid-fire" Q&A for the British show Dave, Meghan Markle was asked if she had a middle name. In response, she shared, "Yes, it's Meghan. My first name is actually Rachel." 
Considering the fact that Markle did the Q&A in February 2016, her answer wasn't global news at the time. That's because, even though Markle had her first date with Prince Harry in July 2016, she wouldn't be linked to the royal until October 2016, per Town & Country. Long story short, she wasn't nearly as well known as she is today.
That being said, this Rachel news was dropped in a pretty public fashion when Markle and Harry got engaged. However, it didn't make as big of a splash. Queen Elizabeth used Markle's birth name when she wrote an official letter giving her consent to the couple's marriage. The statement read: "My Lords, I declare my Consent to a Contract of Matrimony between My Most Dearly Beloved Grandson Prince Henry Charles Albert David of Wales and Rachel Meghan Markle, which consent I am causing to be signified under the Great Seal and to be entered in the Books of the Privy Council."
Oh yeah, Harry doesn't go by his first name either.
Meghan Markle's royal title is a bit confusing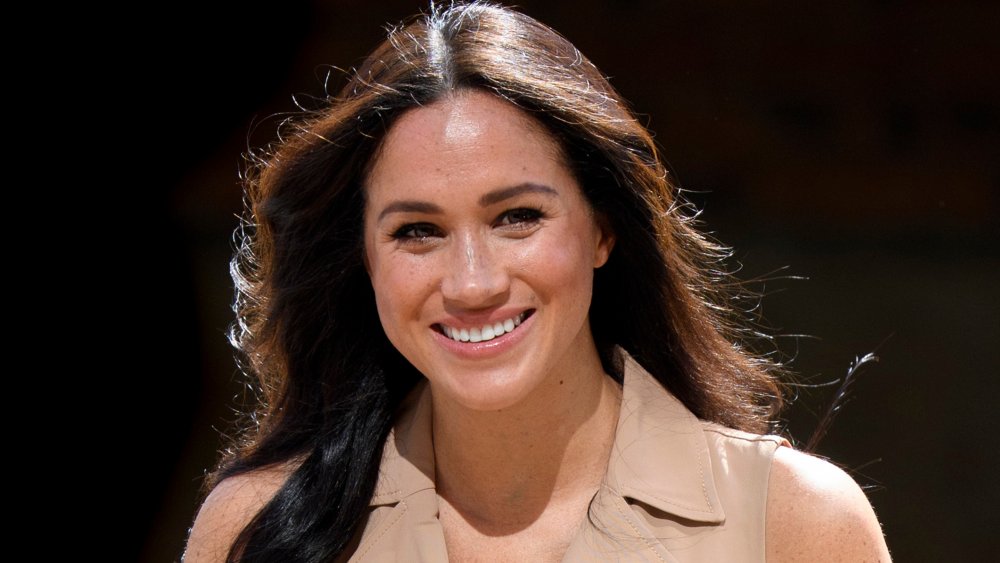 Pool/Getty Images
When Meghan Markle married Prince Harry, Queen Elizabeth designated her the Duchess of Sussex. Even Prince Harry got another title as a wedding gift, the Duke of Sussex. In addition to being a duchess, the Suits alum is a princess — just don't call her Princess Meghan. Or Princess Rachel, for that matter. 
The Mirror reported that "[w]hile she was given the title the Duchess of Sussex by the Queen on her wedding day, she is also technically a princess, just not in her own name." Instead, she is "Her Royal Highness Princess Henry of Wales." The title is through her husband Harry, of course. This whole "not using their first names" thing really affects a lot, doesn't it?
Although the "princess" label on the birth certificate threw some people off, it shouldn't come as a surprise. Kate Middleton, who is the Duchess of Cambridge, also listed "princess" as her job title on the birth certificates for all three of her kids, according to The Mirror.
The real question is: does all of this even matter post-Megxit? The couple may have given up their Sussex Royal Instagram account, but they can still be called the Duke and Duchess of Sussex. The Queen confirmed this in a statement she shared in January 2020. However, they did lose their "HRH titles," which means Markle will no longer be referred to as "Her Royal Highness." 
Now, she has the best of both worlds: freedom from royal constraints and she's still referred to as a duchess.