Here's Why 90 Day Fiance's Caesar Spent $90k A Year On Maria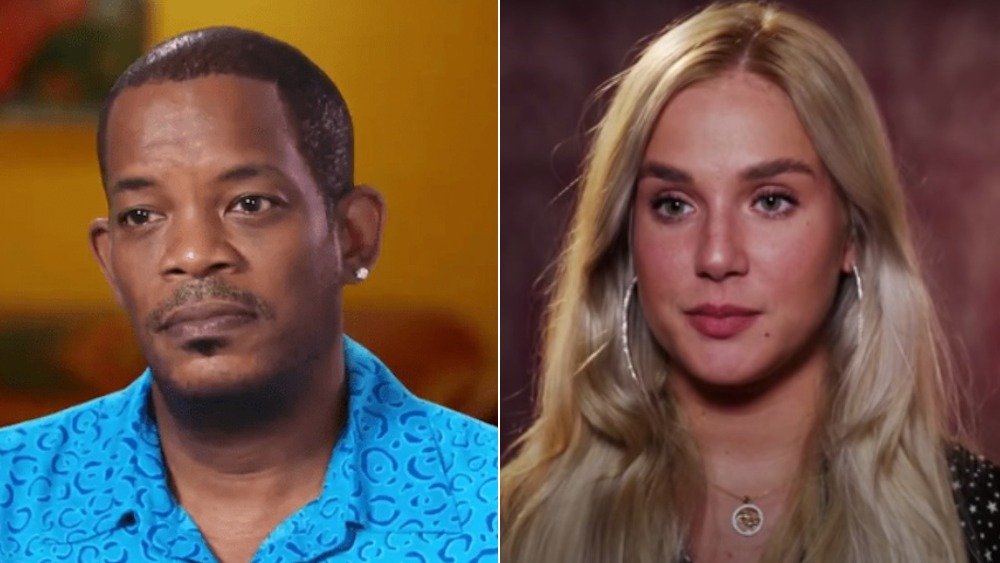 TLC
90 Day Fiancé is supposed to be about love and marriage, but let's face it: money is pretty important to the cast members, too. Some cast members wind up spending jaw-dropping amounts of cash on their overseas partners, including Caesar Mack, who reportedly spent $90,000 per year on Maria over the course of five years. Although Caesar claims he's now done with Maria, he doesn't seem to be very content about how things went down. These two will go down in 90 Day Fiancé history as one of the most bizarre couples.
Caesar was working to get Maria a U.S. visa long before the show came along. He said on the Domenick Nati Show that before appearing on 90 Day Fiancé: Before The 90 Days, "I was trying to get the visa done, I was trying to get her airplane ticket done, I was trying to get everything on point so that she could get there. And then when she didn't even make it here, that's when I called the show and that's when they helped me out."
From there, things only got more complicated, with Maria still failing to show up to meet Caesar during filming. So why did Caesar spend so much money on Maria when she consistently bailed on him? 
Caesar says Maria asked him for an allowance
Caesar Mack and Maria are one of 90 Days Fiancé's most contentious couples. Many viewers initially suspected that Maria was a catfish, because Caesar had never video-chatted with her, let alone seen her in person. Despite this, in a June 2020 interview on the Domenick Nati Show, Caesar claimed that at one point, Maria asked him for an allowance every two weeks. 
"She was like, 'In order to be with me, you've got to give me about $800 every two weeks.' And she was like, 'Cause I don't want to work in this country and if I work in the country it's not going to be good for me because it's corrupt.' That's what she was telling me," Caesar said.
Caesar also claimed on 90 Day Fiancé: Self-Quarantined that he and Maria did eventually meet off-camera in Ukraine. He told Dominick Nati that, during the visit, she had "some bills to take care of" and that he wanted to help her out. Caesar said he gave her $2,000, but then she asked for $4,000 instead. 
"I'm like, 'What are you talking about? I came here to see you! I didn't come here to spend all my damn money,'" Caesar said. "I thought we were gonna go on trips. I thought I was gonna see Ukraine, I thought I was gonna visit all these nice places there. Didn't visit nowhere at all." 
Needless to say, these two are no longer on great terms.
Caesar and Maria no longer talk
Caesar Mack told the Domenick Nati Show that he and Maria haven't talked for three months, even though he says he sent her $90,000 per year over the course of five years. On 90 Day Fiancé: Self-Quarantined, Caesar explained that he and Maria ended things after their in-person meeting in Ukraine. He claimed that she was "nice" to him and that he got closure on the trip.
But many fans are skeptical that this meeting ever really took place, per Entertainment Tonight. When producers asked Caesar if he had any pictures of the two of them together, he said he deleted all of them. "Now, we're over. That's it. Moving on was hard, but it was the best thing for me," Caesar said.
For her part, Maria claims that Caesar didn't send her anywhere near the amount of money that he claims he has — she says that she received closer to $5,000 total over the years, according to Entertainment Tonight.
We may never know who's telling the truth here, but hopefully both Caesar and Maria are happier now that they're not in contact.