Ryan Lochte Fears Life Is Falling Apart After Rio Robbery Scandal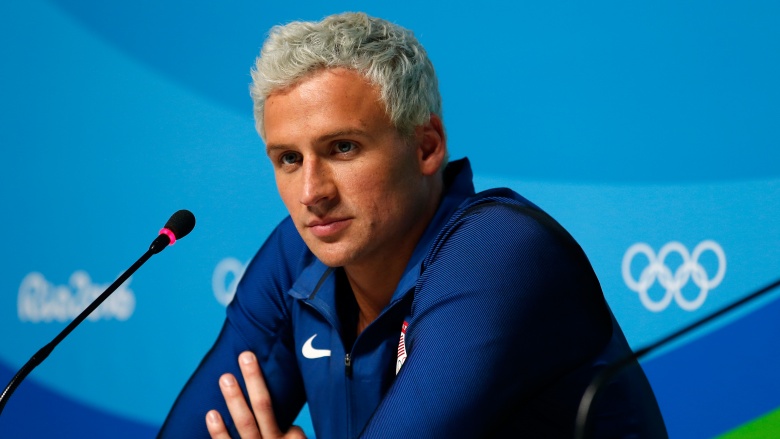 Getty Images
Olympic swimmer Ryan Lochte is reportedly "not doing well" amid the fallout from his robbery scandal during the Olympic Games in Rio. A source told E! News on Aug. 23, 2016, that the Olympic champ now "feels like his life is crumbling under him."
"He is reevaluating everything," the insider said. "He honestly did not think this was going to be blown out of proportion like it was. He just felt like he had to keep up with this lie or else. After everyone found out the truth he knew it was over. He really does feel bad."
Lochte came under fire in recent days after claiming that he and three other U.S. Olympic swimmers were robbed at gunpoint by individuals pretending to be police officers in Rio. Lochte's account of the alleged altercation was almost immediately called into question by Brazilian investigators, launching a worldwide scandal that ended with Lochte finally admitting he embellished events.
"I let my team down," Lochte told NBC's Matt Lauer. "I'm embarrassed for myself, my family and especially those guys...I was immature, and I made a stupid mistake. I'm human...I definitely learned from this. And I'm just really sorry. Lochte added, "I'm taking full responsibility for my actions because if I didn't over-exaggerate the story...none of this would have happened."
The 32-year-old swimmer also publicly apologized on his Instagram account. "I want to apologize for my behavior last weekend—for not being more careful and candid in how I described the events of that early morning.
Since the scandal broke, Lochte has been dropped by four companies, including Speedo USA, Ralph Lauren, the mattress company Airweave, and Syneron Candela, which sells hair-removal devices, according to The New York Times.
A source for E! said the scandal has caused tension among Lochte's teammates as well. "They want him to learn and he will surely pay the consequences," the source said. "He is still one of the best swimmers, so they do hope by the time the next Olympics happen, Ryan has learned his lessons and cleaned up his act. Ryan has apologized to a few via text and calls. His teammates have spoken to him numerous times to check in on him, because in the end a team is a team."
Lochte won Gold in the men's 4x200m freestyle in Rio. He has won eight other Olympic medals—five of them Gold—at previous Olympic Games.