Gisele Bündchen's Daughter Looks Just Like Her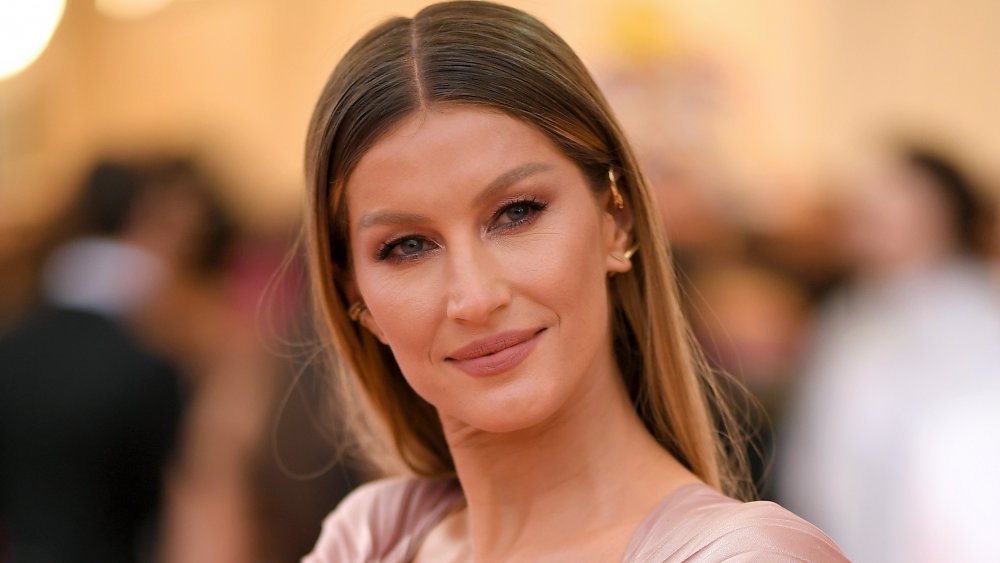 Neilson Barnard/Getty Images
As an internationally-acclaimed supermodel, Gisele Bündchen has one of the most recognizable faces in the world. She even has her own mini-me, daughter Vivian Brady, who she shares with husband Tom Brady. Aside from looking so much like her mom, little Vivian and Bündchen seem to share a lot of common interests. 
In a July 2020 Instagram post, Bündchen shared two side-by-side photos of the mother/daughter duo demonstrating the same yoga pose, seemingly in perfect harmony.The first photo was from when Vivian was just a little baby, and the other was much more recent. While both pictures are adorable, twinning moments, it seems like Vivian has improved her yoga skills over the years.
In the caption, Bündchen wrote: "My little yoga partner is growing so fast! I love her more than words can express! #love #family #yoga 2013-> 2020." These two really seem to love their yoga. Case in point? For Vivian's birthday in December 2018, Bündchen shared another photo of the pair striking a simliliar pose. In addition to doing yoga, they also twin while horseback riding, playing instruments, and wearing matching swimsuits.
Aside from looking like a miniature version of her mom in the present day, Vivian and Bündchen also looked very similar when they were around the same age. In November 2019, Bündchen shared a photo of herself as a child next to a photo of her daughter, asking her followers: "Do you guys think my baby girl and I look alike?" For sure. The family resemblance is undeniable for multiple generations.
Vivian Brady isn't Gisele Bündchen's only 'twin'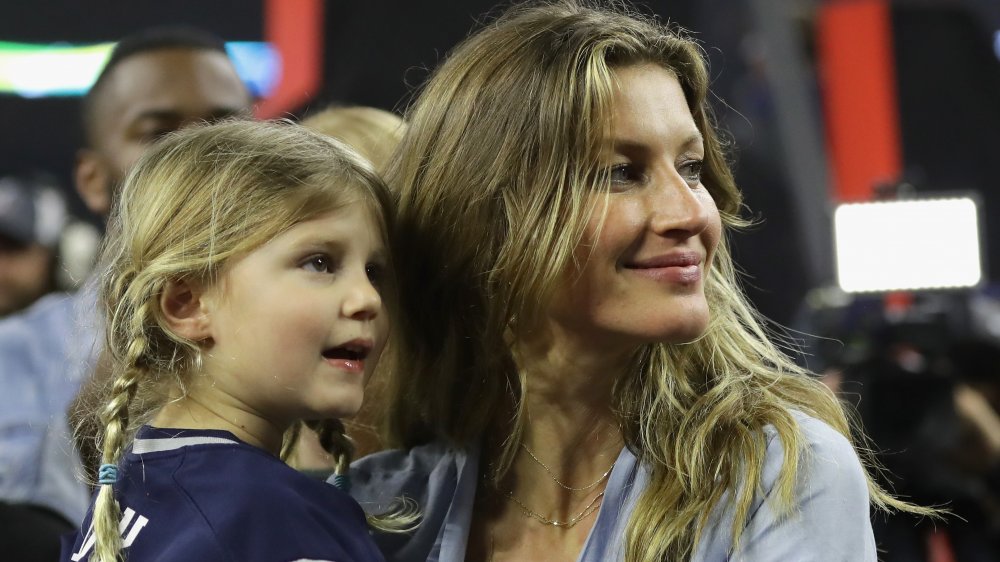 Ronald Martinez/Getty Images
Whenever Gisele Bündchen shares photos with her daughter, Vivian Brady, people in the comments section can't help but point out how much the mother and daughter look alike, with some saying that they are "twinning" in those Instagram photos. While it's true that the two really do look super similar, in actuality, the model really does have a twin, a sister named Patricia. However, while there is a family resemblance between the Bündchen twins, they are are not identical twins. 
In 2009, the former Victoria's Secret Angel told Vanity Fair: "... I think my mom was trying to keep us busy. She had to work, so we went to a modeling course — me and my twin and one of our sisters, Gabby, who's like the second twin because we're one year apart. We were the Three Musketeers, and we did everything together." 
However, Bündchen was the only sister who ended up finding professional success as a model. Even so, she and all five of her sisters have a striking family resemblance to each other and to their mother, Vânia Nonnenmacher. In October 2019, the supermodel posted a photo of herself and a throwback photo of her mom, asking her Instagram followers: "Mom and I when we were young. Do you think we look alike?" Yes, indeed, they do.
Bündchen broke into the modeling industry because of her special look, but it turns out that there are actually more than a handful of women on the planet who are just as genetically blessed.