The Real Reason Dina Manzo's Ex Allegedly Hired A Mobster To Attack Her New Husband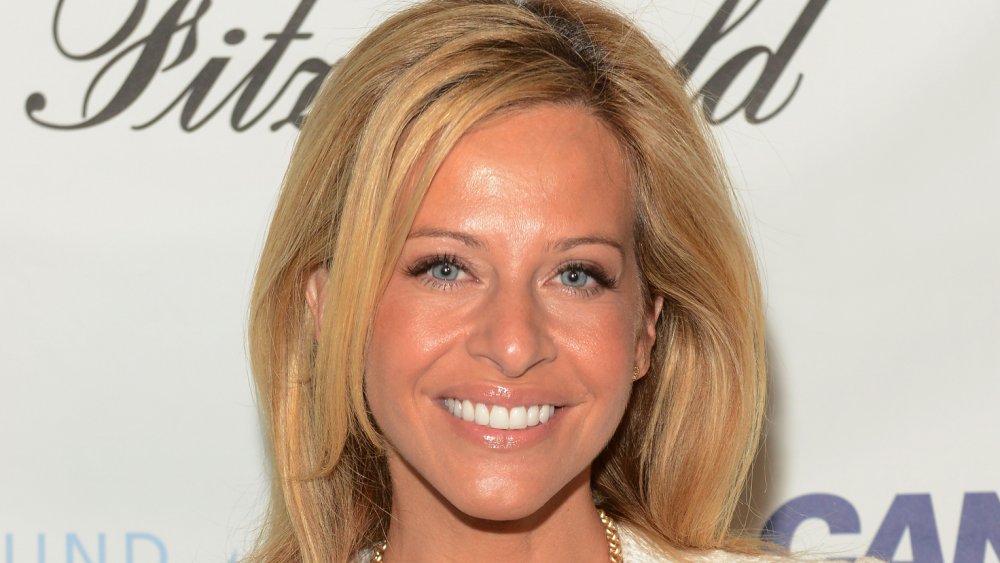 Noam Galai/Getty Images
For The Real Housewives of New Jersey, drama is part of the job description. However, for RHONJ alum Dina Manzo, the real trouble doesn't lie with her former castmates. Instead, it's her ex-husband, Thomas Manzo, who's proven to be the greatest source of stress for the reality TV star. According to People, new evidence shows that Thomas' days as a free man might be numbered because he was recently arrested in connection with an assault against Dina's current husband, David Cantin.
Dina's ex-husband was reportedly arrested after allegedly paying mobster John Perna to plan and carry out an attack against Cantin in 2015. Thomas, co-owner of Brownstone Restaurant, "offered to hold [a Perna family wedding] reception for free or at a deeply discounted price if" Perna "would commit or cause to be committed a violent assault" on Cantin, the indictment reads. The documents allege that Thomas was "upset" that Cantin "had an ongoing relationship" with Dina, so he "planned to have a violent assault committed on" Cantin "that would leave a permanent facial scar."
Perna allegedly had an accomplice follow Cantin to a New Jersey strip mall on or around July 18, 2015, where they "attacked" Cantin "in the parking lot." Perna "used a dangerous weapon, namely a slap jack, with the intent to inflict serious permanent injury," the court docs read, but these details are only the tip of the iceberg. 
Dina Manzo's ex-husband could spend 20 years in prison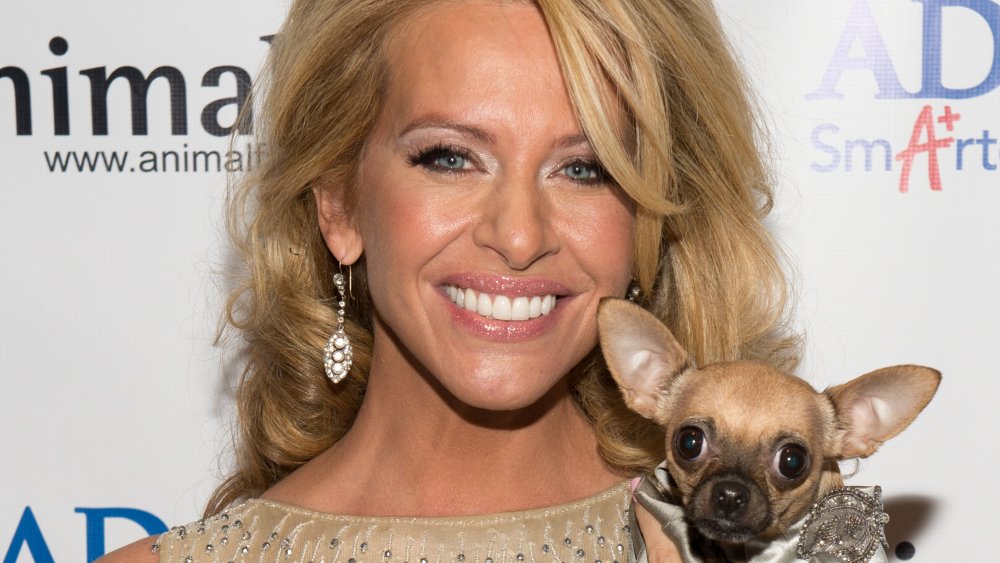 Mike Pont/Getty Images
Both Thomas Manzo and John Perna were arrested in New Jersey on June 30, 2020. According to People, the men were charged with committing a violent crime in aid of racketeering activity and conspiracy to commit a violent crime in aid of racketeering activity. Perna was also indicted for conspiracy to commit wire and mail fraud related to the submission of a false car insurance claim, and Dina Manzo's ex-husband also faces charges linked to falsifying and concealing records related to the federal investigation of the violent crime, per the U.S. Attorney's Office of New Jersey.
Each charge against the defendants carries a 20-year maximum sentence and $250,000 fine, except for conspiracy to commit the violent crime in aid of racketeering, which carries a max potential penalty of three years in prison in addition to a $250,000 fine. During a virtual hearing, federal Judge Cathy L. Waldor granted Thomas $100,000 bail, per Page Six. However, Thomas will reportedly remain under supervision and must surrender his passports and travel documents; Perna will remain under 24-hour supervision and home incarceration with electronic monitoring.
Thomas' attorney, Michael Critchley, released a statement (via Page Six) asserting that his client is "absolutely innocent, and the allegations more resemble a fictionalized plot of a reality TV show and will be proven to be nothing more than that."