The Truth About Emma Roberts' Relationship With Julia Roberts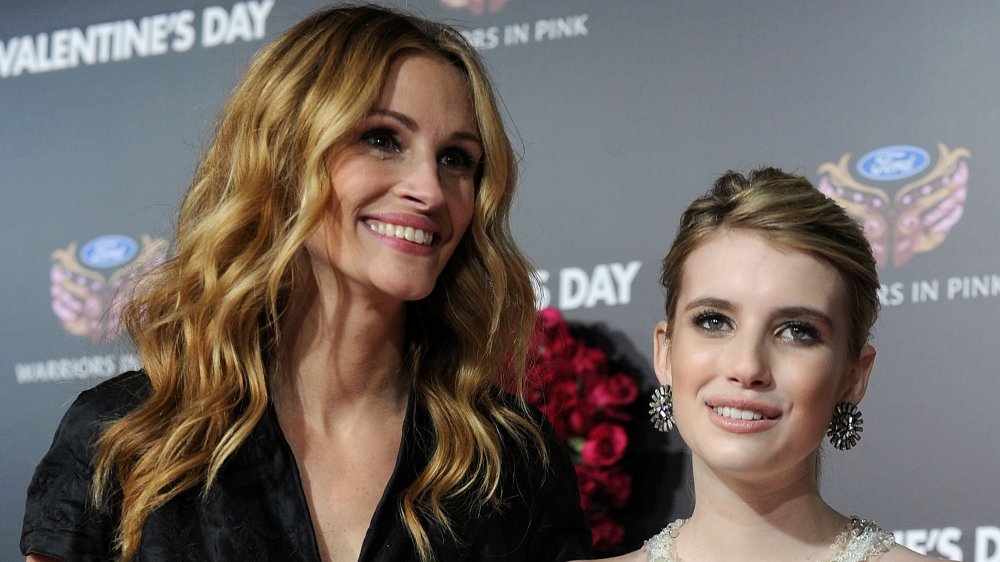 Kevin Winter/Getty Images
Julia Roberts and Emma Roberts are proving the apple doesn't fall far from the tree, even with nieces. Julia burst into superstardom first with the 1988 independent film Mystic Pizza, and then, of course, with the 1990 film Pretty Women. The latter grossed a stunning $463 million globally, making it still the highest-grossing rom-com ever, according to Forbes. The actress continued her winning streak in rom-com smashes like My Best Friend's Wedding and Notting Hill. Then she elevated herself to her dramatic excellence, winning an Oscar for 2000's Erin Brockovich.
And Julia isn't the only Roberts family member with acting chops. Brother Eric Roberts, 12 years her senior, starred in films like Star 80. From his relationship with ex Kelly Cunningham, Eric had his daughter Emma in 1991. Making her acting debut at age 9 in the film Blow (according to E! News), these days Emma is arguably as well-known as Julia. Though it never hurts to have a famous auntie, her career has soared, starring in films like Scream 4 as well as a slew of Ryan Murphy-helmed TV shows.
Here's more you may not have known about the close relationship between Emma Roberts and her aunt Julia Roberts, and the heartfelt Instagram post you have to see.
Emma and Julia Roberts have the sweetest relationship on and off Instagram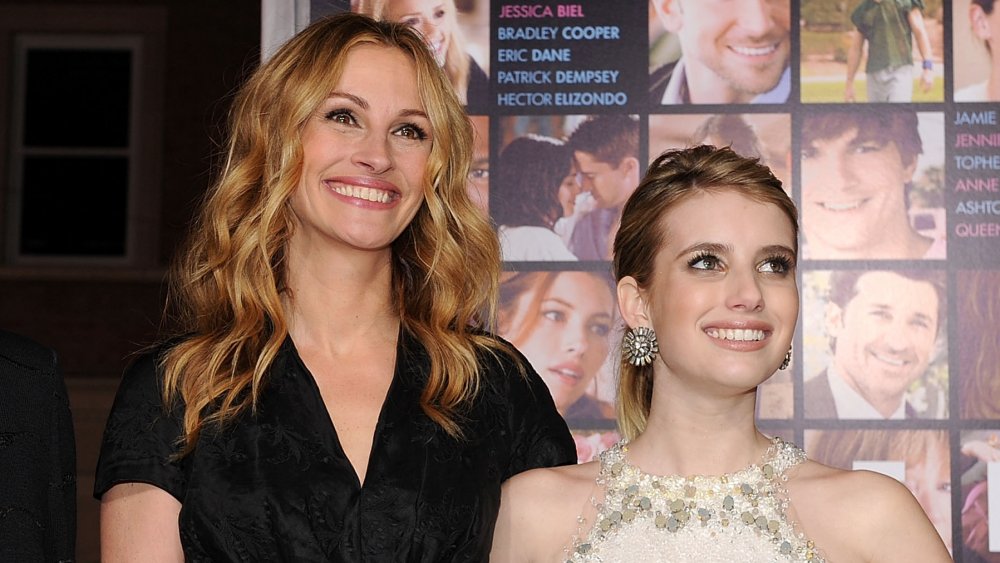 Kevin Winter/Getty Images
On Feb. 10, 2020, Julia Roberts took to Instagram to wish her niece Emma Roberts a happy 29th birthday. Julia posted a sweet photo of the pair wearing Christmas hats, captioning the pic to clear up any confusion, "Happy Birthday to a Gal I love and adore with my whole heart! #yessheismyniece✅." This isn't the first time the adorable duo appeared on Instagram together. Emma posted many photos with her auntie, including more birthday photos and one in 2018 where the pair were playing cards.
Growing up, Emma was inspired to get into acting by spending time on Julia's film sets. Recounting her experience on the set of Erin Brockovich, Emma told Allure in 2015, "I'd run and hide in her makeup trailer and hear, 'Where's Emma? It's time for bed! She has to go home!'"
The two often gush about one another in interviews as well. According to People, Emma spoke with Busy Philipps on the series Busy Tonight in May 2019 about their physical resemblance. "We have too many teeth when we smile," she said on the show. "When I'm talking to someone it's like whatever, and then I smile and it's like, 'oh my god, you look just like your aunt!'" Eric Roberts gushed about the relationship to Us Weekly in May 2020, too: "It's really cool to look at them. I love seeing them together."