The Shady Truth About Rachael Ray And Martha Stewart's Feud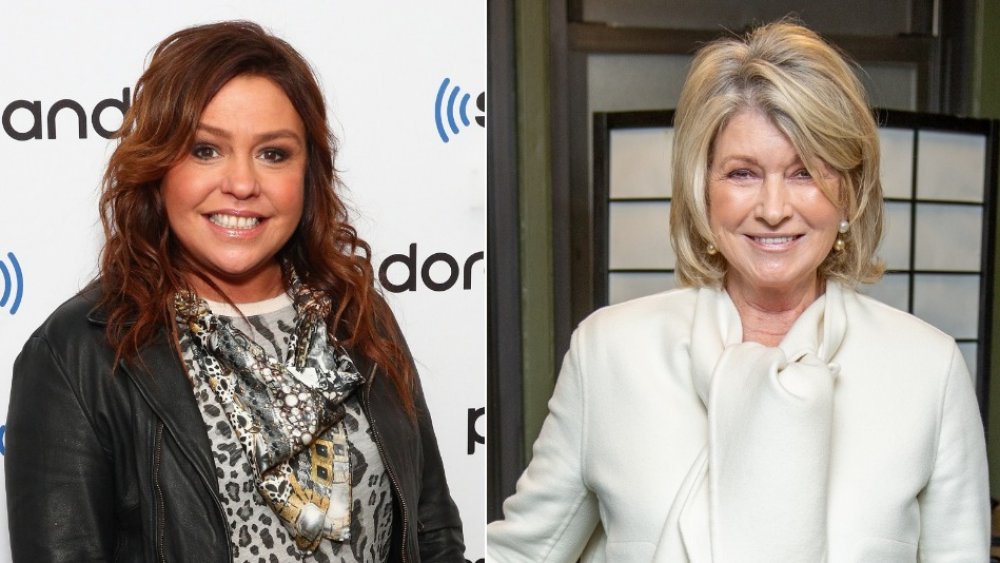 Astrid Stawiarz, Roy Rochlin/Getty Images
Rachael Ray and Martha Stewart are actually quite similar. Both are well-known chefs who have built their brands into huge lifestyle collections. However, Stewart doesn't necessarily see the similarities between herself and Ray.
Back in 2009, Stewart did an interview with Nightline where she spoke about Ray and her brand. "Well, to me, she professed that she could — cannot bake," Stewart said (via ABC News). "She... just did a new cookbook which is just a re-edit of a lot of her old recipes... and that's not good enough for me. I mean, I really want to write a book that is a unique and lasting thing. Something that will really fulfill a need in someone's library."
Stewart then added: "She's different... She's more of an entertainer... with her bubbly personality, than she is a teacher, like me. That's not what she's professing to be." Ouch! At the time, though, Ray didn't seem to be bothered by Stewart's comments. In response, she said, "Why would it make me mad? Her skill set is far beyond mine. That's simply the reality of it. I'd rather eat Martha's than mine, too." So, what else has happened between them?
Rachael Ray's feud with Martha Stewart seems to have fizzled out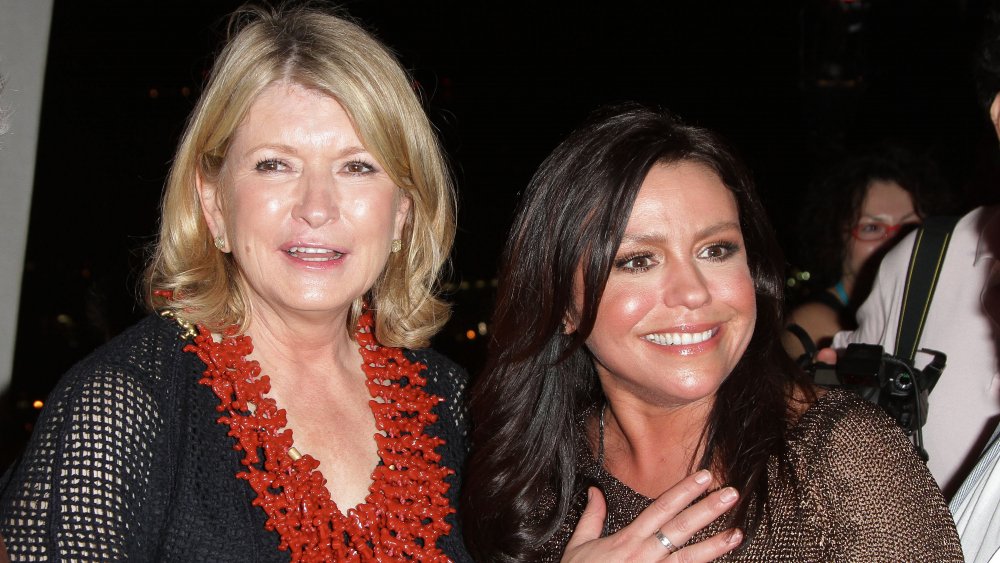 Alexander Tamargo/Getty Images
Martha Stewart and Rachael Ray are both huge names in the food world and could even be considered competitors. When Ray's show originally came on for syndication back in 2006, it was directly competing with Stewart's. At the time, TMZ reported that four staffers from Stewart's show tried to sneak into an early taping of Ray's, but were ejected by security. However, a source told Page Six (via TMZ) that they were removed for lying about their names, not because they weren't allowed in.
The two had another small kerfuffle in 2006 when both cooking queens aired an episode with singer Barry Manilow on the same day at the same time, though Stewart's was live and Ray's seemed to be purposely rescheduled to compete, according to TMZ. However, a rep for Ray clarified her show was rescheduled to lead the sweeps with a strong episode, nothing more.
Over the more recent years, though, Ray and Stewart have mostly played friendly. They've appeared on each other's shows, according to Epicurious, and the so-called feud never really heated up too much. Both remain firmly rooted in celebrity cooking and lifestyle brands, and both are worth more than $100 million. So, we think they're fine.