Here's How Much Courtney Stodden Is Really Worth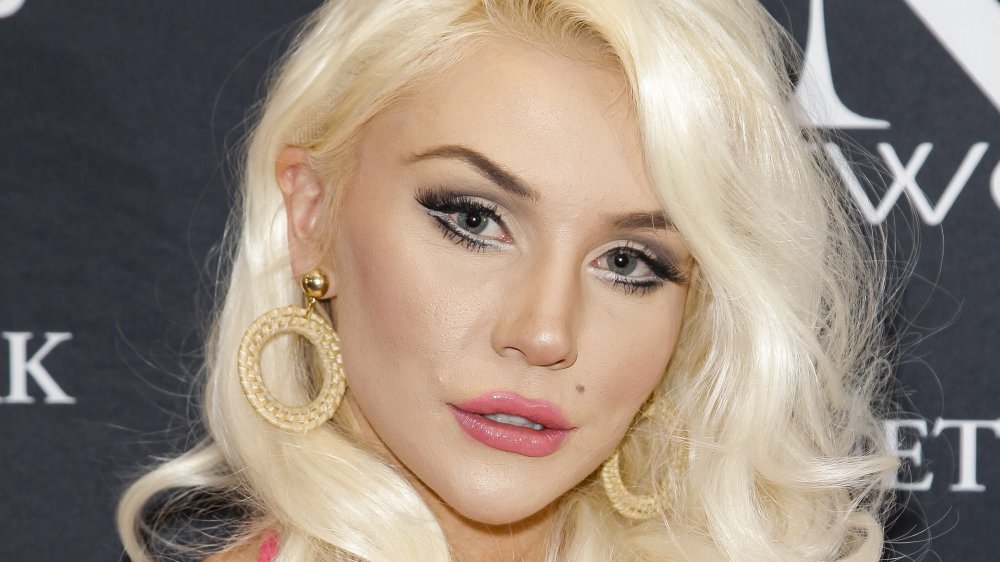 Tibrina Hobson/Getty Images
Courtney Stodden sparked many headlines when, at 16, she married actor Doug Hutchison, who was 51 years old at the time, according to ABC News. And following their divorce in March 2020 after almost a decade of being husband and wife, she reportedly began seeing former Beverly Hills, 90210 (and BH90210) star Brian Austin Green. However, Stodden is also a woman who focuses on her career.
"Originally from Tacoma, WA, Courtney competed in the 2010 Miss Washington Teen USA pageant when she was roughly 16 years old," according to Hollywood Life. The outlet also notes that "[a]lthough she did not win, Courtney went on to find her place in the music industry, releasing songs like 'Car Candy,' 'Hurting People,' and 'We Are America' among others." She's also taken on reality TV with gigs on Celebrity Big Brother, Couples Therapy, Celebs Go Dating, and The Mother/Daughter Experiment: Celebrity Edition, as well as her very own show aptly called Courtney, which aired in 2019.
Although she might not be an A-list figure, Stodden told E! News in 2013, "Success means different things to different people." And apparently for this star, success means turning down big paydays for altruistic reasons, a policy which has affected her net worth throughout the years.
Courtney Stodden's financial situation has 'changed drastically'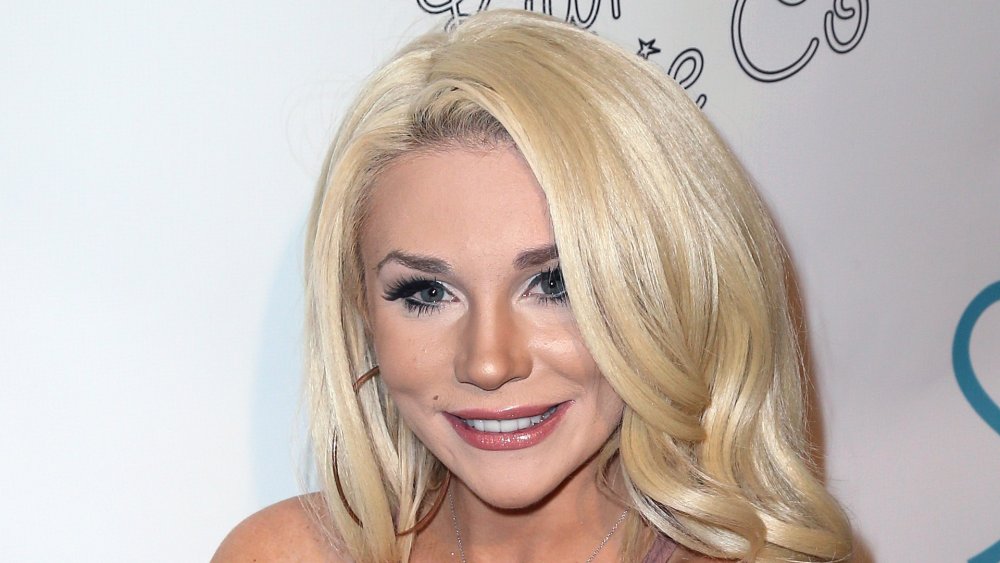 David Livingston/Getty Images
Courtney Stodden has made a decent living off of her work in the music industry and on reality TV. However, she's also faced situations that have prevented her from making even more money. For instance, in 2013, Stodden passed on a lucrative job. 
At the time, her mom (and manager), Krista Keller, told E! News that Stodden, who was 18 at the time, "turned down an offer from online adult-film site Panoporn to shoot two 'solo scenes.'" Along with "a guarantee of $100,000 to $200,000 upfront," Stodden could have made anywhere from $3.5 million to $5 million. When asked if it was hard to turn down the money, she admitted, "Yes!" However, she seemed sure that she had made the right decision, adding, "It is not the direction I am interested in taking in my life."
However, two years later, Stodden signed a profitable deal with Vivid Entertainment for the rights to her sex tape, TMZ reported. But again, she denied herself a big payday when she claimed to have donated the money to help "innocent animals and children in need," as she said in a statement to Us Weekly.
By 2018, Stodden's financial situation had "changed drastically" because she had "no major production deals," per The Blast, meaning that she was only making $2,500 a month despite her expenses being $4,700. That's perhaps why she reportedly only has $500,000 in the bank, according to Celebrity Net Worth.