How Did Pierce Brosnan's First Wife Die?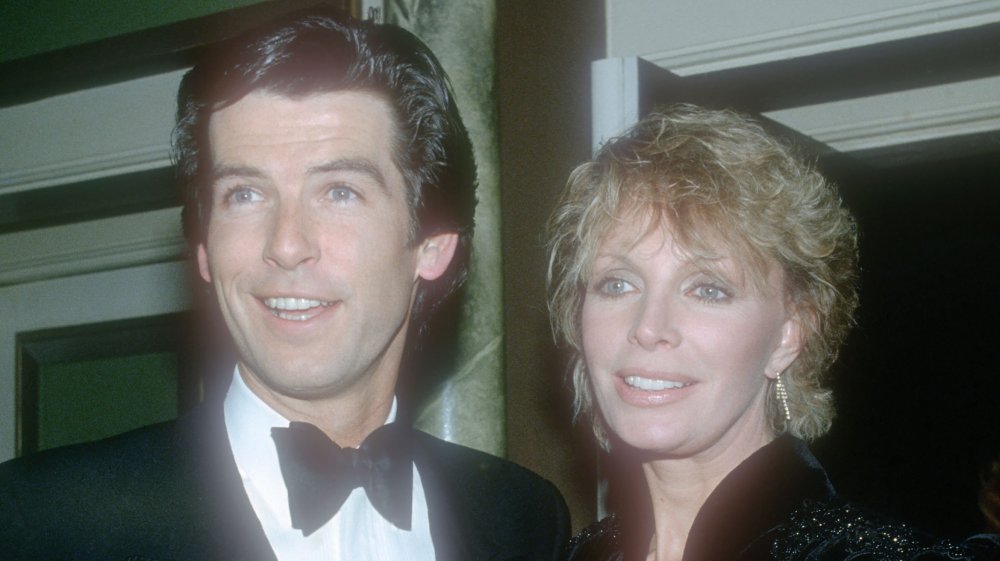 Yvonne Hemsey/Getty Images
For actor Pierce Brosnan, loss has become an undeniable part of his tragic life story. While the actor said "I do" to wife Keely Shaye Smith in 2001, per People, the Irish star lost his first wife, actress Cassandra "Cassie" Harris, to ovarian cancer in 1991. Like Brosnan, Harris was part of the James Bond franchise. She played Lisl in For Your Eyes Only opposite Roger Moore. 
Brosnan met Harris in the late 1970s and the two walked down the aisle in December 1980, according to People. When Harris' previous husband passed away in 1986, Brosnan adopted her two children, Charlotte and Christopher. However, less than a decade after the pair tied the knot, Harris learned she had an aggressive form of ovarian cancer, the same disease that killed her own mother.
"From day 1, we really had a fight on our hands," Brosnan told People in 2017. "This wasn't a shadow or a small tumor — this had invaded Cassie's being," he added, noting that she "took her destiny in her own hands with incredible courage and grace." Despite her hard-fought battle, Harris succumbed to her illness after four years of treatment.
"She was comforting me [at the end]," Brosnan added. "She said, 'Please, darling, don't worry. It's just a life winding down.' What can you do? Up until then there was always something, some new treatment. But then the options got fewer and fewer. At the end, Cassie didn't want to be resuscitated [by] any machines." But that wasn't the end of the star's unbearable tragedy.
Pierce Brosnan's daughter Charlotte died from ovarian cancer, too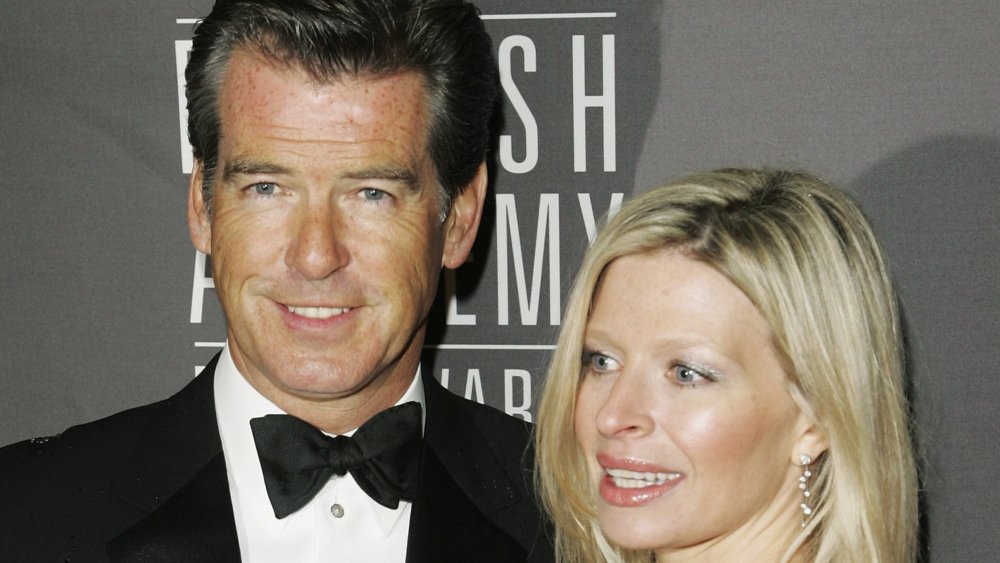 Dave Hogan/Getty Images
Shortly after Pierce Brosnan's first wife, Cassandra Harris, passed away, the Remington Steele star told People he credited Harris with his personal and professional successes. "She has made me the man I am, the actor I am, the father I am," Brosnan said. "She's forever embedded in every fiber of my being. She's there with me every day. I was so blessed to have met someone like that." After her death, Brosnan became a single father to Charlotte, Christopher, and Sean, the couple's only child together. Yet, while Brosnan ultimately found love again, sorrow followed when Charlotte succumbed to the same fate as her mother.
In June 2013, about two decades after Harris' death, Charlotte passed away at age 41. "Charlotte fought her cancer with grace and humanity, courage and dignity. Our hearts are heavy with the loss of our beautiful dear girl. We pray for her and that the cure for this wretched disease will be close at hand soon," he told People. "We thank everyone for their heartfelt condolences."
Brosnan's longtime friend told People that Charlotte was "a bubbly, almost kind of goofy, gorgeous girl," and that, after her death, Brosnan's "most intense memory ... was of always being able to make Charlotte laugh. He wanted to be able to make her laugh again." Biology doesn't necessarily beget love, but, in the case of Brosnan and Charlotte, it's clear that their bond defied genetics.