Aaron Rodgers' Net Worth: The NFL Star Is Worth A Fortune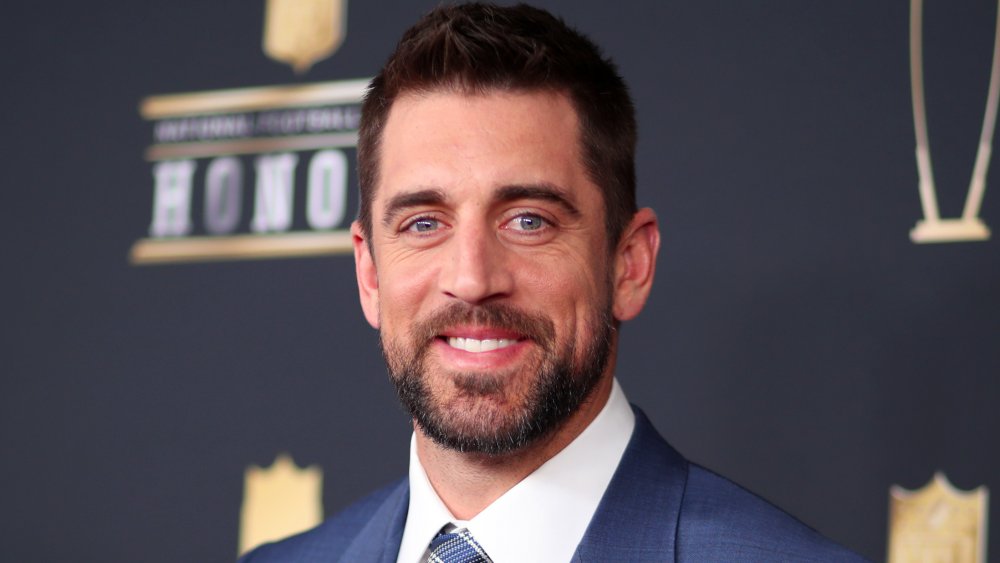 Christopher Polk/Getty Images
There's certainly reason for your interest to be piqued when it comes to Green Bay Packers quarterback Aaron Rodgers. Why? Well, on top of the fact that the popular football player is involved in an ongoing family feud that includes his equally famous brother Jordan Rodgers, he's also dated famous women like actress Olivia Munn and former NASCAR driver Danica Patrick. When he isn't stirring up buzz off the field, people are likely talking about Rodgers' stellar career as a professional quarterback in the NFL, which has made him a jaw-dropping amount of money.
In fact, in 2020, Forbes listed Rodgers as one of the highest-paid athletes in the world, giving him the 45th spot. Pointing out what makes Rodgers so valuable to a team, the outlet noted that he's "an eight-time Pro Bowler and two-time MVP winner" whose "career passer rating is the highest in NFL history." Beyond that, he's the "fastest-ever quarterback to reach 300 passing touchdowns, accomplishing the feat in 144 games," sitting at "eighth all-time with 364 total."
What does all of that mean? Well, it means that Rodgers has what it takes to make a fortune, which is exactly what he's done.
Aaron Rogers signed a 'record-breaking NFL contract'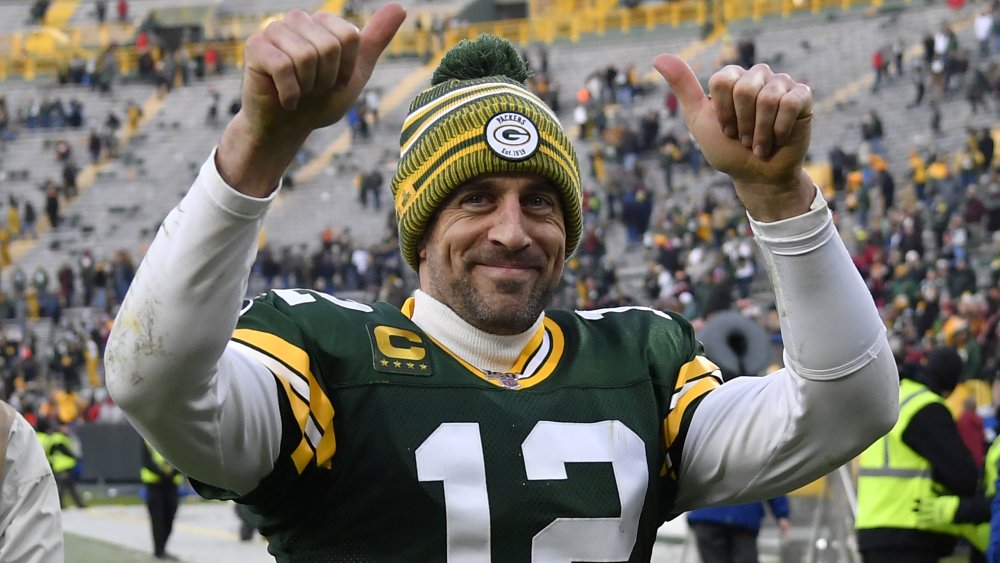 Quinn Harris/Getty Images
The talent that results in the kind of accomplishments that Aaron Rodgers can boast about is why, according to CNBC, in 2018, he signed a "record-breaking NFL contract" with the Green Bay Packers that was reportedly worth $134 million. Celebrity Net Worth notes that the "deal will actually be worth around $180 million when it's all said and done thanks to bonuses and guaranteed cash flow."
While that would have seen Rodgers' fortune skyrocket, he obviously didn't receive the full amount right away. Also, he didn't keep everything that he did have for very long. After Rodgers agreed to the fruitful contract, Sportscasting reported that he used money from the deal to become a part-owner of the Milwaukee Bucks. 
While we don't know exactly how much he spent on that transaction, it couldn't have been cheap. Sportscasting explains that despite the team being "valued at more than $1 billion," Rodgers was given "a buy-in deal at the original team value" of $550 million, and picked up a one percent stake, meaning that "he invested around $5.5 million."
With Rodgers earning and spending such large amounts of money, we wouldn't blame you if you had no idea how much he was worth. Here's a hint: It's a lot!
Being the highest-paid player in the NFL paid off for Aaron Rodgers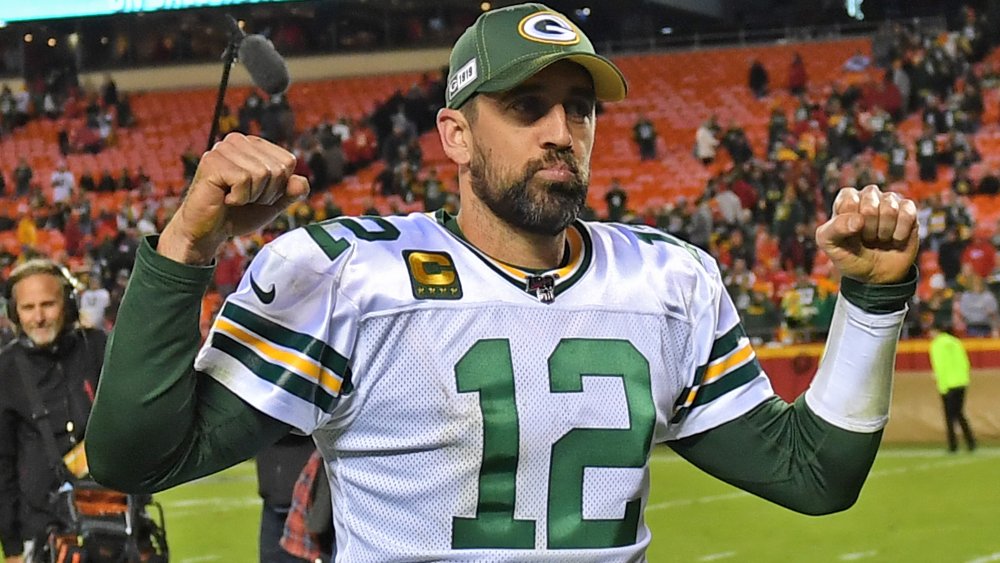 Peter Aiken/Getty Images
"I think some people forget sometimes I do have to go to the grocery store, I do enjoy going out to dinner, I have to get my oil changed from time to time," Aaron Rodgers said in 2013 during an interview with Press-Gazette Media (via USA Today). While trying to express how he's just like everyone else, the NFL star added, "I do all the normal things."
However, at the time, Rodgers was the highest-paid player in NFL history thanks to his $110 million contract extension, according to Celebrity Net Worth, which is surely what put him in the position to have an informed opinion when he admitted that money and fame can indeed change a person. "I think it has to," he said. And that certainly may be the case for Rodgers, who made an incredibly impressive $90 million from his NFL salary as well as from endorsement deals between June 2018 and June 2019, per Celebrity Net Worth. That's what helped boost his current fortune to $120 million.
Rodgers may claim to still do normal things like non-multimillionaires, but he's doing so with a heck of a lot of money in the bank.