The Real Reason Ivanka Trump Broke Up With James Gubelmann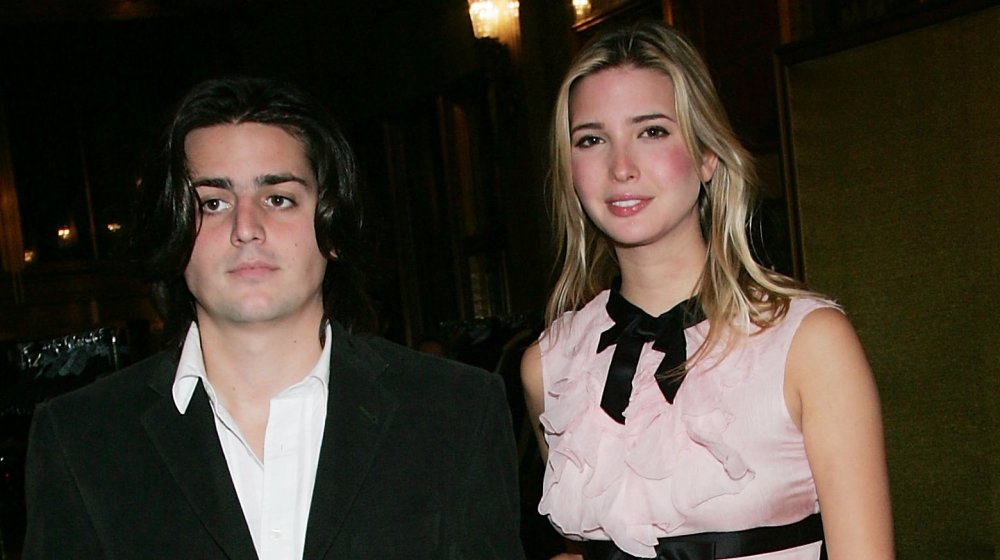 Evan Agostini/Getty Images
Ivanka Trump grew up in the spotlight and now remains a fixture of the media's gaze, thanks in no small part to her new role as "first daughter" in the White House. As both a socialite and a new political figure, Ivanka is the subject of endless media attention pointing to her most cringe-worthy moments or the times Donald Trump acted inappropriately towards her — not to mention tensions between her and first lady, Melania Trump.
Ivanka is joined in the White House by husband Jared Kushner, who has an "influential" role as senior advisor to Trump, according to Time. While it's hard to remember a time before Ivanka and Jared were together, Ivanka dated a fair bit before settling down with her husband. Per the New York Post, she was always scared to bring any of these boys home to her father. 
Ivanka opened up about her past romantic life in an interview with CNN in 2016, stating that the only man she ever brought home was Kushner (via the Post). She said, "I was too smart to bring home a date or a boyfriend, I think I brought home my husband. That's it." She added, "I was not going to subject boyfriends to the scrutiny of my father or mother, for that matter, unless I was 100 percent sure." 
One notorious man from Ivanka's past was James "Bingo" Gubelmann, but the pair ultimately didn't last. Let's take a look.
James Gubelmann was arrested for drugs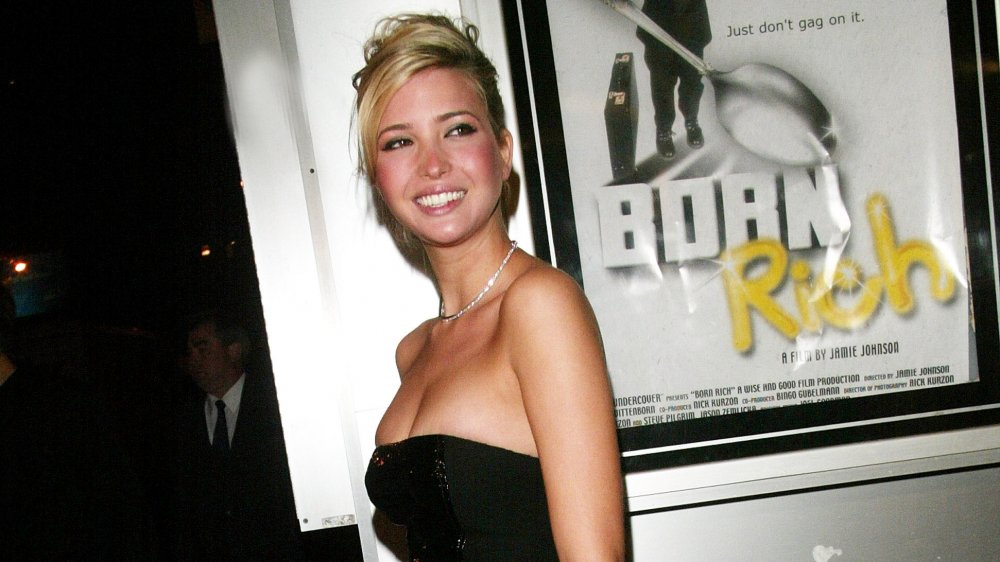 Evan Agostini/Getty Images
Ivanka Trump dated film producer James "Bingo" Gubelmann from 2001 to 2005, according to W Magazine. (For reference, Trump married Jared Kushner in 2009, according to the New York Post.)
Trump met Gubelmann in New York City. According to Insider, they both attended prestigious private schools and moved in similar, wealthy circles. In 2003, Gubelmann produced the documentary Born Rich, which included Ivanka Trump in several scenes. He has since gone on to produce Detachment (2011) and When We First Met (2018), per his IMDb credits.
The couple parted ways in 2005 when, per Insider, Trump appeared on The Tonight Show with Jay Leno and announced that they had broken up but they remained "good friends." 
It sounds like the split was amicable — but these days, they likely don't associate all that much. Gubelmann made headlines in 2016 when he was busted outside of St. Dymphna's bar in New York City for cocaine, according to the Daily Mail. He was with Maroon 5's bassist Mickey Madden. In response, Gubelmann "agreed to enter a treatment readiness program," per the Daily Mail.
It's probably for the best that Trump and Gubelmann parted ways, considering how different their lives have turned out. These days, Trump is hyper-focused on family and politics. Bingo just wasn't her game.