Where Does Ivanka Trump Live And How Big Is Her House?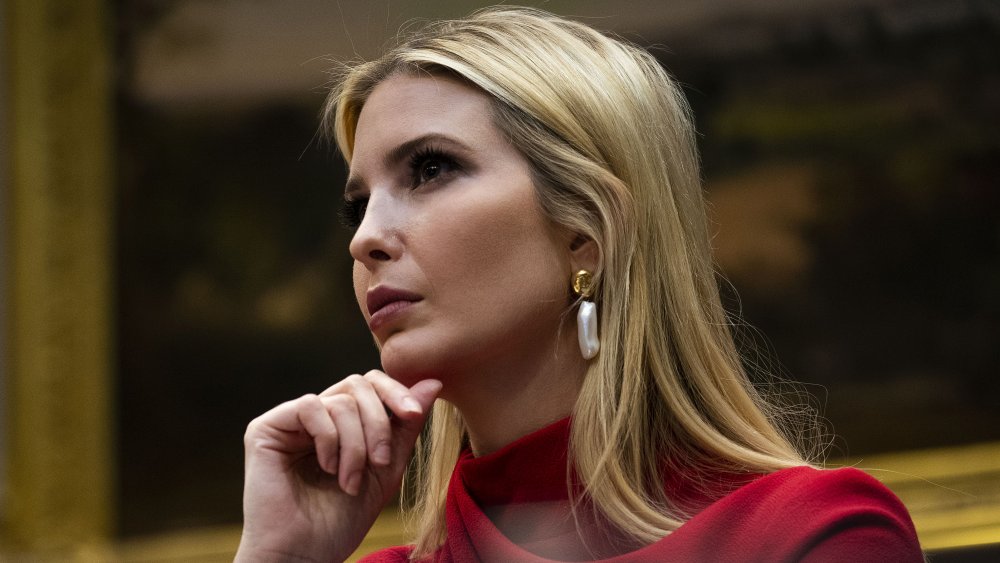 Pool/Getty Images
Ivanka Trump and her husband, Jared Kushner, have been consistent figures in President Donald Trump's administration. According to the Trump administration's White House website, Ivanka "focuses on the education and economic empowerment of women and their families as well as job creation and economic growth through workforce development, skills training and entrepreneurship." Meanwhile, Kushner has been put in charge of negotiating Israeli-Palestinian relations and spearheading the response to the COVID-19 pandemic, among other duties. 
Although they used to live in New York City, the couple moved with their three children, Arabella, Joseph, and Theo to Washington D.C. in order to serve as advisors to her dad. In New York City, Ivanka and Jared owned a four-bedroom penthouse at Trump Park Ave, which was their primary residence. They also had a two-bedroom, two-bathroom apartment in the same building, which Ivanka bought for $1.5 million in 2004, per Curbed New York. Per the same outlet, they put both properties on the market before moving to D.C. after Trump won the election. Here's everything to know about their new digs.
Ivanka Trump lives in a $5.5 million house in D.C.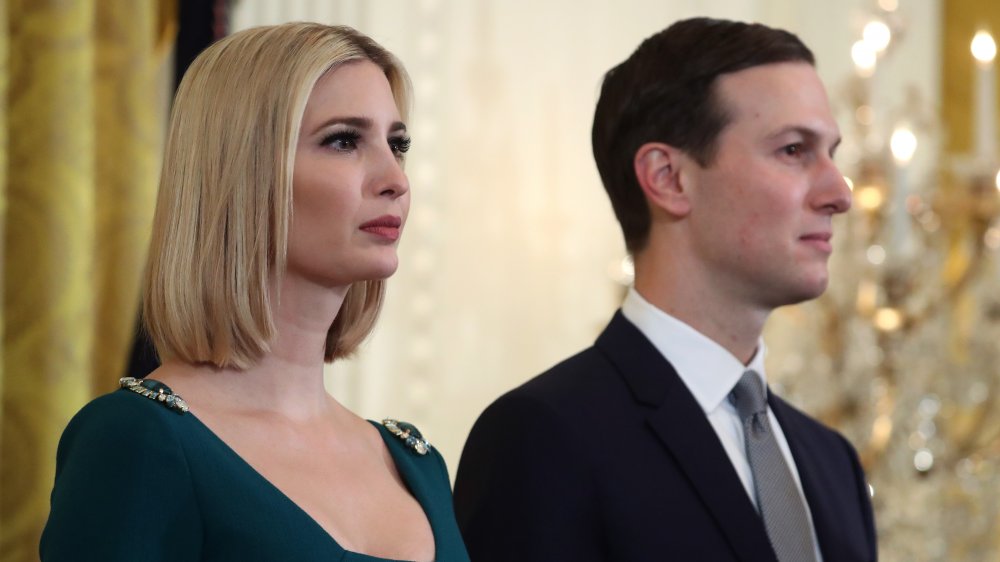 Mark Wilson/Getty Images
In 2017, it was announced that Ivanka Trump and Jared Kushner had moved into an 8,200-square-foot home in the Kalorama neighborhood of D.C., a high-end area of the city. According to Town & Country, the home was on the market for $5.5 million the year prior, but the couple is renting it for $15,000 a month from a Chilean billionaire Andrónico Luksic. The house was built in 1923 and designed by architect Waddy Wood and boasts six bedrooms, five wood-burning fireplaces, a master suite with massive closets, a tub, and a deck that looks onto the garden. It was just recently renovated, with an open floor plan and super high ceilings, according to Cottages & Gardens. 
Most notably, the home is right around the corner from former President Barack Obama's new 8,200-square-foot home with Michelle, which they are also renting. 
Ivanka Trump's neighbors don't like her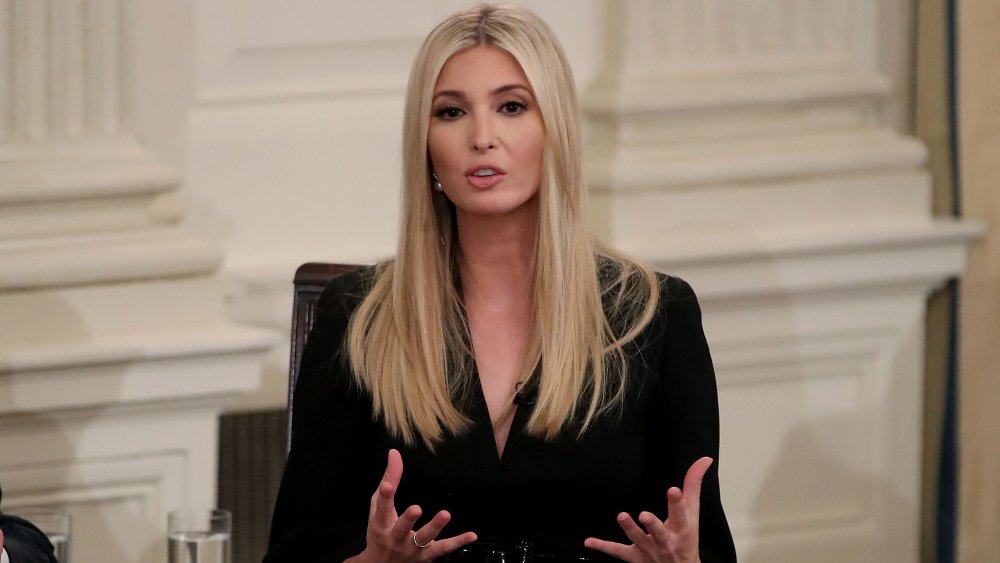 Mark Wilson/Getty Images
When Ivanka Trump and Jared Kushner first moved into their Washington D.C. home in 2017, not everyone in their neighborhood was thrilled about it. As reported by NBC News, neighbors were mostly displeased about the amount of security on the block, and the fact that Ivanka and Jared were reportedly "hogging parking" and leaving rotting trash bags on the curb. Given that Barack Obama, former Secretary of State Rex Tillerson, and Jeff Bezos all live in the same neighborhood, the neighbors were likely already accustomed to security and a lot of traffic — but something really bugged them about Ivanka and Jared's trash schedule and parking habits.
Per NBC News, Ellen Goldstein, an elected neighborhood commissioner said, "Maybe some of the upset has to do with politics a little. I couldn't say for sure, but I know that people don't seem to be upset about Tillerson's situation. It's much less intrusive." In April 2017, when protestors decided to gather in front of the "first daughter's" home, another neighbor from across the street donned a fur coat and a glass of wine to watch them in what many saw as a "petty" act in support of the demonstrators, per HuffPost.
It definitely wasn't a smooth transition for Ivanka Trump to move from New York City to D.C. Hopefully, she and Jared have at least gotten the trash schedule down!