Naya Rivera's Ex-Fiance Finally Breaks His Silence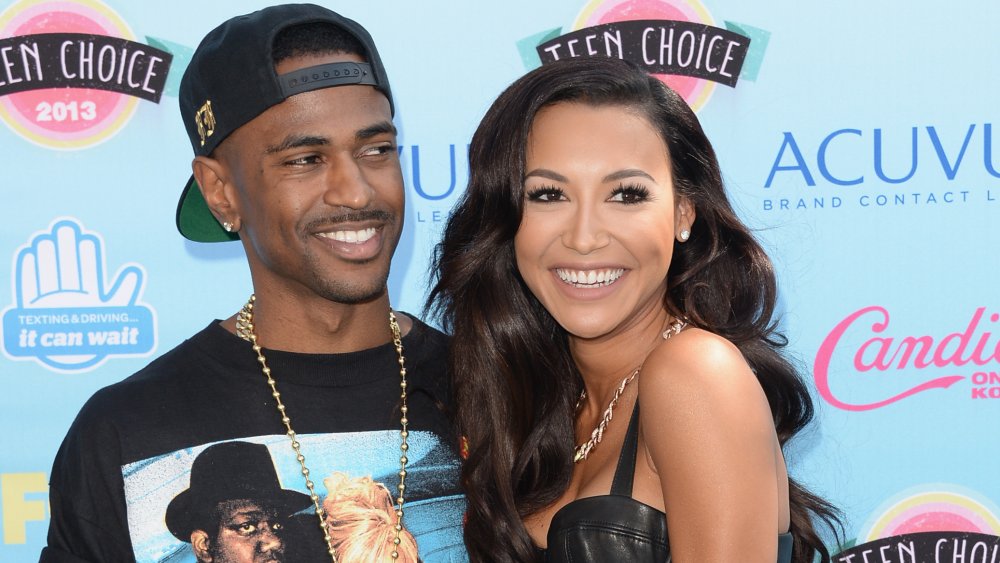 Jason Merritt/term/Getty Images
Almost a week after her body was found in Lake Piru in California, Naya Rivera's ex, Big Sean, spoke out about her death. Rivera went missing on July 8, 2020 after renting a pontoon boat with her 4-year-old son. Her son, Josey, was found in the boat with a life jacket on — Rivera wasn't in the boat, but an adult-sized life jacket and her purse was. Ventura County Sheriff Bill Ayub said, "She mustered enough energy to get her son back onto the boat, but not enough to save herself," per CNN. The 33-year-old's body was found in the northeast region of the lake after an excruciating six-day-long search.
Judging by the reactions on social media from those that knew her, Rivera was beloved by many. And one of the most emotional tributes to the Glee star came from Big Sean, who she dated for six months before getting engaged to him in 2013, per The Hollywood Reporter. 
Big Sean is in shock over Naya Rivera's death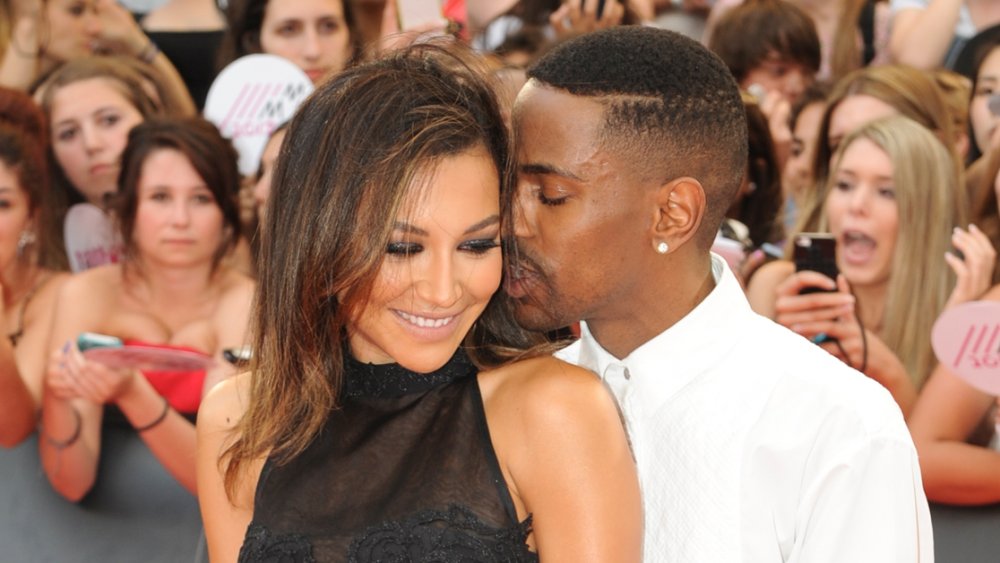 Jag Gundu/Getty Images
Big Sean broke his silence about Naya Rivera's passing on Instagram on July 19, 2020. He posted two pictures of Naya — one including her son, Josey — with an emotional caption. The rapper wrote, "Thank you for blessing us all with your talent and presence. you are a hero! Not just because of how you saved your son, also because of the barriers you knocked down for so many people to make them feel confident in themselves and to stand tall and be proud when they couldn't achieve that on their own." 
Big Sean added, "I appreciate and cherish everything that ever happened between us for making me wiser and a better person. I'm still grieving and in shock, I can't believe this is real. I'm praying for you and your family and I know your [sic] watching over them and protecting them." 
Big Sean and Rivera's relationship was not perfect. For example, she wrote in her memoir, Sorry Not Sorry: Dreams, Mistakes and Growing Up (via Us Weekly), that she only discovered they weren't together anymore when he released a statement via his publicist announcing their split. "I learned that I was no longer getting married from the internet, and at the same time as the rest of the world. Not only were we no longer getting married, but apparently we weren't even together anymore." Still, that doesn't mean that her death hasn't affected him.
Naya Rivera claimed Big Sean cheated on her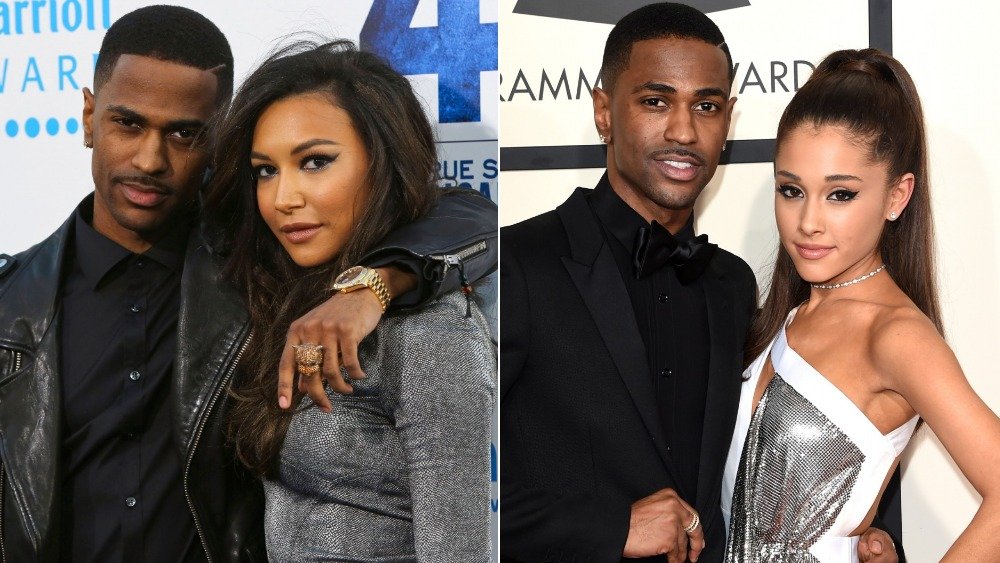 Imeh Akpanudosen, Jason Merritt/term/Getty Images
Things weren't always easy for Naya Rivera and Big Sean. They met on Twitter and ended up going on a date and falling for each other, per E! News. They dated for six months before announcing their engagement on October 2013, per Rolling Stone. They broke up in April 2014. 
Rivera revealed in her memoir, Sorry Not Sorry: Dreams, Mistakes and Growing Up, that she and Big Sean would have huge fights and even claimed he cheated on her with Ariana Grande. Rivera wrote (via Us Weekly), "We'd been fighting for five straight days while he was traveling, and then on the one day that he was back in L.A., he said he didn't want to see me. Well, *sshole, I've got a key to your house. I walk in, go downstairs, and guess what little girl is sitting cross-legged on the couch listening to music? ... It rhymes with 'Smariana Schmande.'" Big Sean did go on to date Grande after his split with Rivera. Rivera then dated and married Ryan Dorsey and the couple had their son, Josey, together. 
Although things didn't end smoothly for Rivera and Big Sean, there was obviously still a lot of love between them.