The Truth About Domhnall Gleeson's Famous Father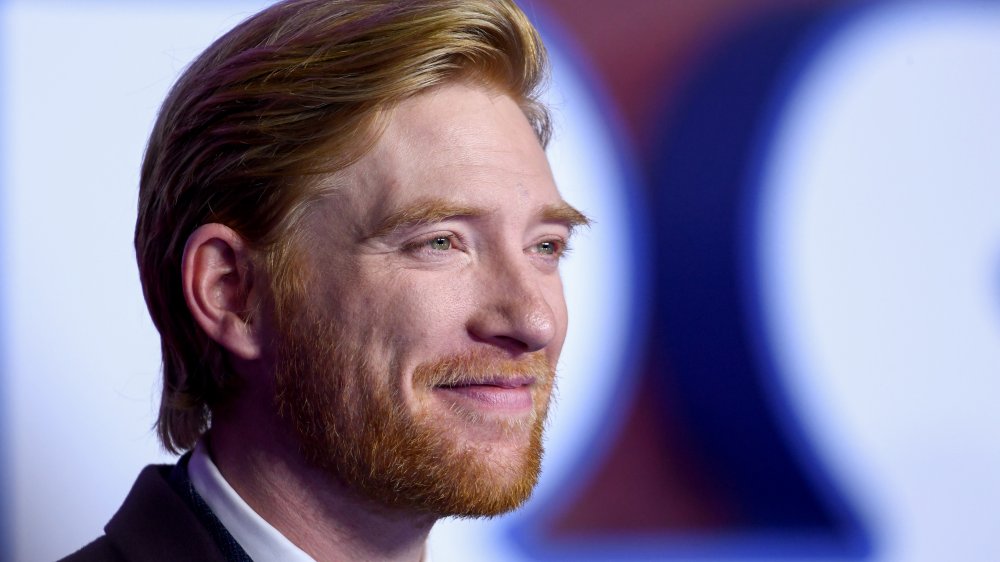 Gareth Cattermole/Getty Images
Domhnall Gleeson was always destined to be a serious actor. After graduating from Dublin Institute of Technology, the redheaded Irishman got his start with smaller roles in films and TV miniseries before heading to Broadway for The Lieutenant of Inishmore, according to Broadway World. At 23, he received a Tony Award nomination for his role as Davey in the show.
Then in 2008, Domhnall had a much bigger break when he was cast as Bill Weasley in Harry Potter and The Deathly Hallows: Part 1. Since then, it's been all uphill for the actor, who most notably starred in 2014's tech thriller Ex-Machina, and in 2015, as General Hux in Star Wars: The Force Awakens. Today, Domhnall is considered a big-time name, and if he's on-screen you're probably in for something good. Except for, maybe, Run — the Domhnall-helmed HBO thriller series that was canceled after one season earlier this year, per Deadline.
Domhnall Gleeson doesn't exactly come from a family of farmers either. He's one of four children his father, Brendan Gleeson, had with his wife Mary, and Brendan is huge in Hollywood as well. Here's more on their relationship and where you may have seen Domhnall's pops. You may have even spotted them on-screen together.
Brendan and Domhnall Gleeson appeared in more than one movie together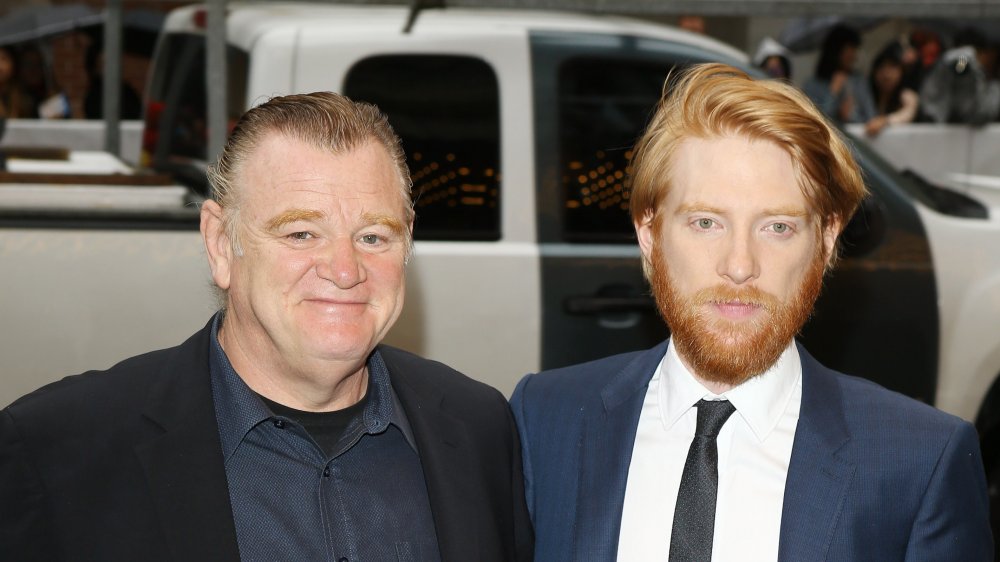 Michael Tran/Getty Images
Domhnall Gleeson's father, Brendan Gleeson, is a major award-winning actor, starring in classics like Braveheart, In Bruges, and The Guard. You may have noticed a resemblance between characters Mad-Eye Moody and Bill Weasley in the sixth Harry Potter film; Brendan appeared in the flick alongside his son. They also both appeared in Studs and Six Shooter. "I'd always love to work with my dad. We did a short film together he directed and acted in just before Christmas so we worked together reasonably recently," Domhnall told Dublin Live in 2018. "He's just one of the best around."
Did having a famous father help Domhnall get his start? While he's more than proven himself, Domhnall was first spotted by an agent at age 16, collecting an award on Brendan's behalf, according to The Guardian. The Gleeson family is chock-full of talent. Brother Brian has acted in TV shows like Peaky Blinders. And according to a 2019 interview with Independent.ie, his brother Rory just published his debut novel. "They're all involved in the arts or filmmaking in some way," Domhnall said. He also told Irish Mirror, "My dad will always be a man I aspire to be, and he'll always have the career that I aspire to have."
As for his mom, who isn't an actress, Domhnall told Irish Post, "My mother is every bit as important to our family as my father. Both of them are fantastic parents." How sweet!