This Is Why Camilla Parker Bowles Divorced Her First Husband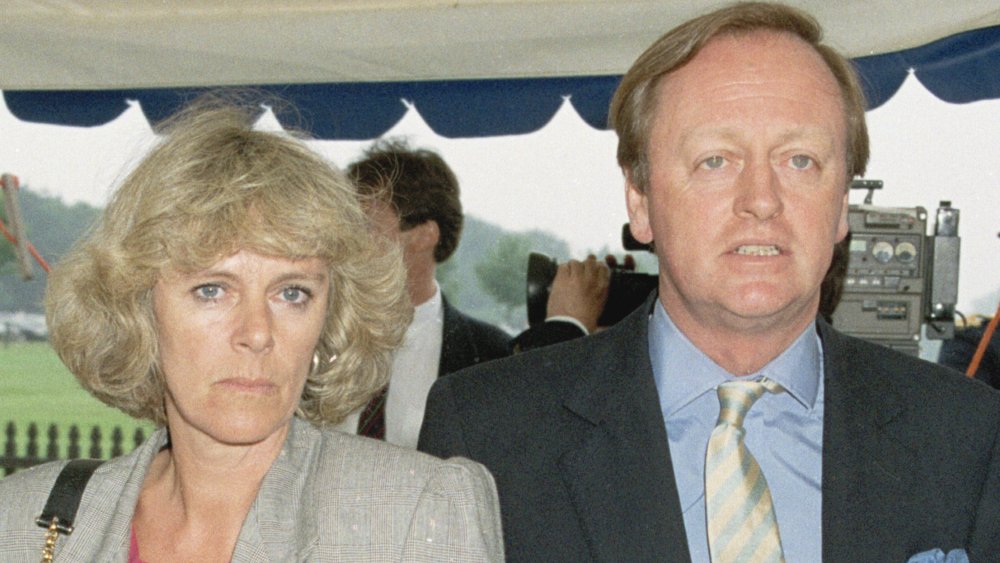 Dave Benett/Getty Images
These days, Camilla Parker Bowles may be married to Prince Charles, but she was previously married to Andrew Parker Bowles. Camilla's history with both Andrew and Charles is a bit complicated, to say the least, so let's take a look at Camilla's relationship with both men, including why she and Andrew split up and how Lady Diana Spencer fits in.
Camilla met Prince Charles for the first time at a party in 1972, according to a 1992 People article. She was Camilla Shand at the time and living in London, while Charles was a naval officer who happened to be ashore. The two danced around each other for a few months, but Charles "failed to propose before returning to sea." While he was away, Camilla accepted a marriage proposal from Andrew, whom she had an on-again-off-again relationship with as well, after meeting at her debutante party in 1965, per the U.K.'s Mirror. 
Andrew and Camilla wed in 1973, but according to People, Charles never lost interest in her. Despite proposing to Diana in 1981 — who was 13 years his junior — Charles still seemingly had his sights set on Camilla. The 1992 People story noted that Charles allegedly told Diana right after they married that "a certain amount of time would always be put aside for Camilla." That's certainly one way to start a marriage
Princess Diana knew about Prince Charles' affair with Camilla Parker Bowles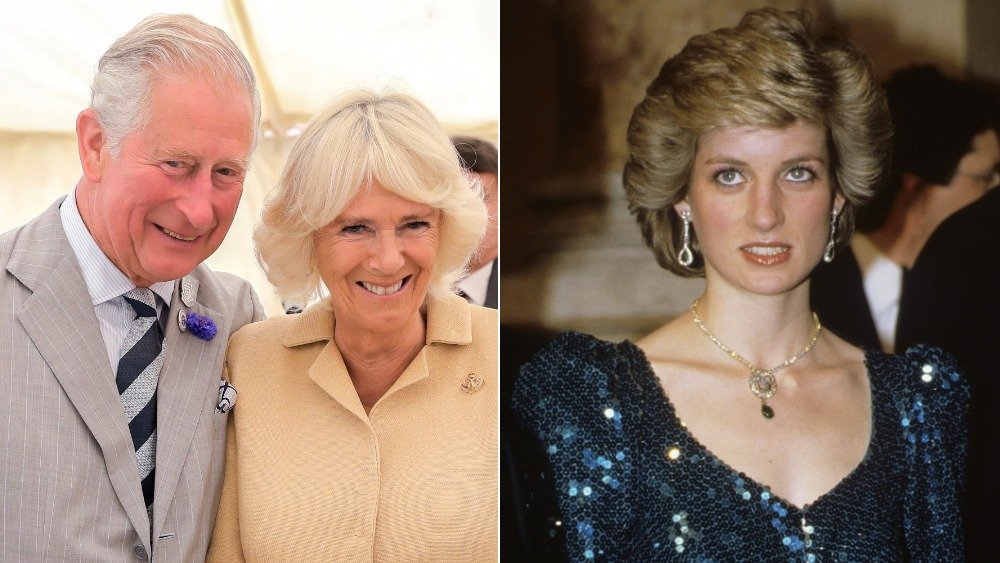 Chris Jackson, Georges De Keerle/Getty Images
Camila Parker Bowles and Prince Charles allegedly had an affair while both were married to other people (Camilla to Andrew Parker Bowles and Charles to Princess Diana), and both significant others reportedly knew of the infidelity. Diana opened up about the affair in archived footage from the '90s, according to the Mirror.
In the documentary Diana: In Her Own Words, she said (via the Mirror): "I remember saying to my husband, 'Why is this lady around?' He said, 'I refuse to be the Prince of Wales that never had a mistress.'" She also said she asked Queen Elizabeth II what to do about the affair and was brushed off with the queen reportedly telling her: "I don't know what you should do. Charles is hopeless and that's it."
In 1992, "Camillagate" — a "leaked late night telephone chat," per the Independent — happened, which is when the affair became much more obvious and both relationships took a turn. In the call, Charles could be heard telling Camilla (via the Mirror): "I'll just live inside your trousers or something. It would be much easier."
The Parker Bowles' statement on the divorce was very different from public perception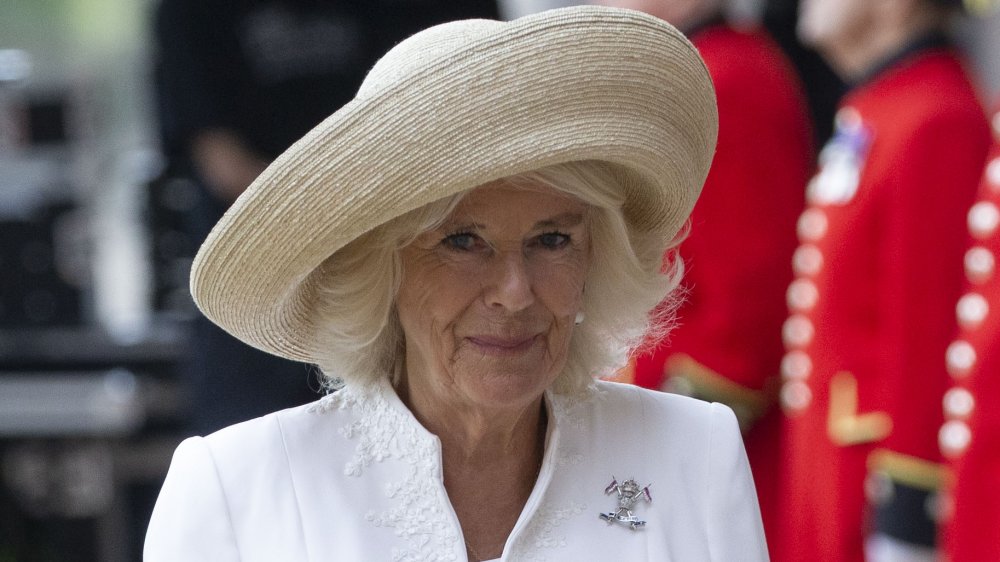 Wpa Pool/Getty Images
Prince Charles and Princess Diana formally separated soon after "Camillagate" and divorced in 1996, per History, which is around when he openly admitted to an affair, though didn't specify with whom. Camilla Parker Bowles and Andrew Parker Bowles divorced in 1995, according to The New York Times, and the reason cited in the former couple's lawyers' statement was simply that the Camilla and Andrew had "little of common interest between" them.
However, Andrew was reportedly having an affair of his own. That being said, according to Express, royal expert Wayne Francis said that Andrew felt "publicly humiliated" by Camilla's affair with Charles and ultimately filed for divorce — a side not included in their official statement on the divorce. The couple also had reportedly been living apart for two years prior to the split, according to The New York Times.
Camilla and Charles stepped out together for the first time as a couple in January 1999, according to Insider and ultimately wed in 2005. Andrew married his mistress, Rosemary Pitman, in 1996, but she passed away from cancer in 2010, according to The Telegraph.