Inside Meghan Markle's Life Living With Her Mother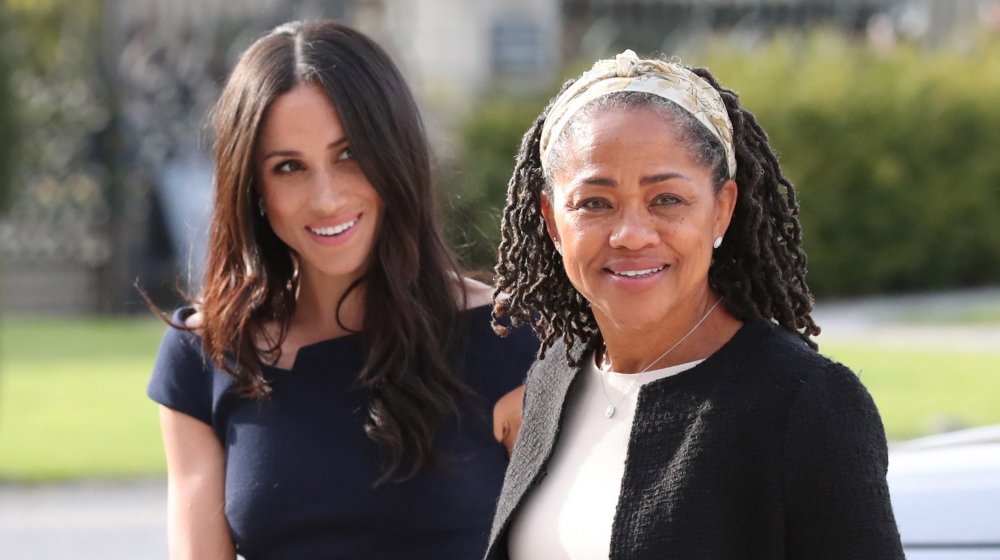 Wpa Pool/Getty Images
As reported by Us Weekly in mid-July 2020, Meghan Markle's mother, Doria Ragland, is continuing to relish in her role as grandmother with an extended stay in the former Duke and Duchess of Sussex's temporary Los Angeles digs, loaned out to them by Meghan's famous friend, Tyler Perry. Luckily, there shouldn't be any issue of the mother-in-law invading the space, considering the home consists of a whopping 24,545 square feet, eight bedrooms, and 12 — yes, 12 — bathrooms, as reported by Daily Mail. 
A source for Us Weekly disclosed, "Doria Ragland continues to live with Meghan, Harry and Archie. This has been the most time she has spent with her grandson since he was born." The source also divulged that Grandma Doria has been pulling out all of the stops for little Archie, including getting up early to read to him and even preparing "all-organic" meals for the little tyke. But what prompted Ragland to become the couple's live-in nanny? Read on to find out!
Doria Ragland is helping out her daughter and grandson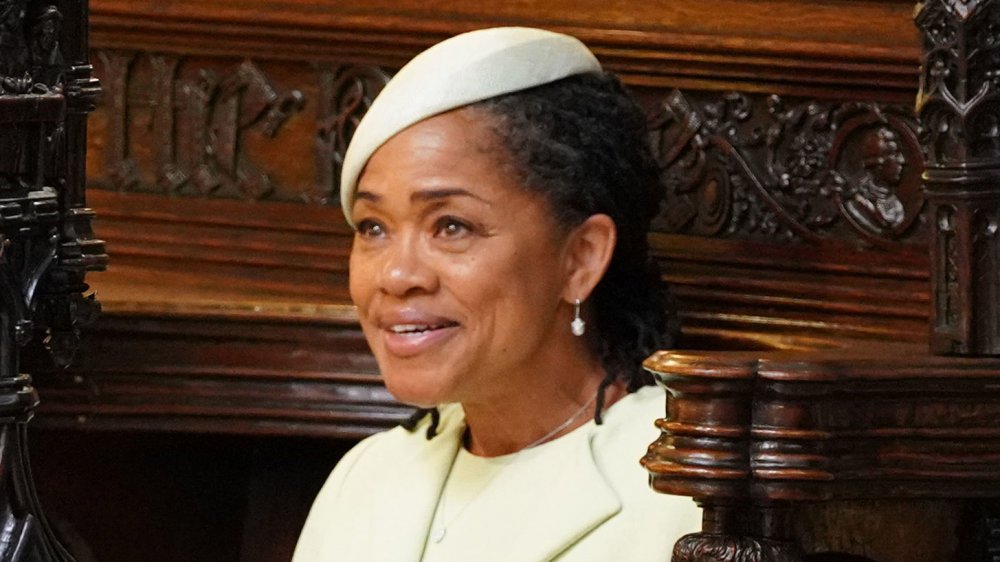 Wpa Pool/Getty Images
Doria Ragland purportedly first moved in to help the former royal couple acclimate and find their footing following their famous (and some might argue drastic) move, aka Megxit. As reported by Daily Mail, an insider claimed that while the royal family may have been caught off-guard with the couple's dramatic relocation and decision to step down from the royal family, Meghan Markle had her mother's complete and unwavering support regarding the move to Los Angeles. Their source also claimed that Ragland "'was really worried about Meghan... and is relieved that her daughter is putting her mental health and well being first." The publication noted that Ragland tends to be Meghan's "rock" and is one of the few people she trusts.
While the actress-turned-royal may have endured a rocky relationship with other family members, it appears Meghan's relationship with her mother is stronger than ever! "Doria is very much about being true to oneself and so of course she will continue to encourage Meghan to take the road less traveled," the insider also added. Here's to hoping Archie never tires of Grandma Doria's cooking or sweet bedtime stories!