Here's How Plastic Surgery Damaged Courteney Cox's Career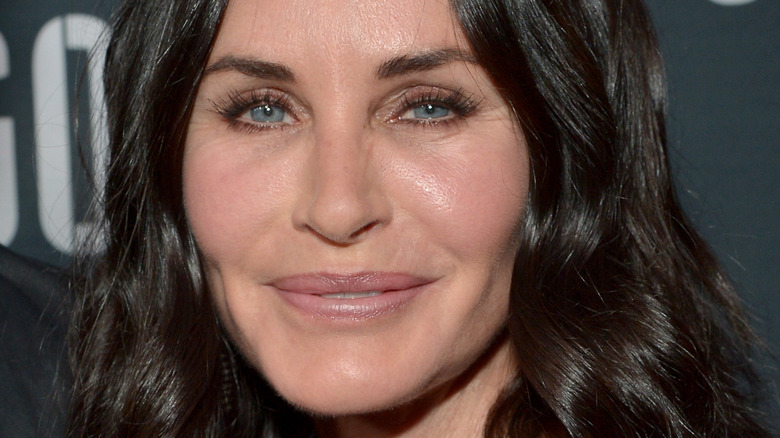 Charley Gallay/Getty Images
Courteney Cox is famous for her role as Monica Geller on "Friends" and later for playing Jules Cobb on "Cougar Town." She married actor David Arquette but they divorced in 2010, according to the Mirror. She then dated Snow Patrol's bassist, Johnny McDaid, thanks to an introduction from Ed Sheeran, but that relationship was arguably doomed.
While the brunette beauty has had an exciting life and a high-profile career, it seems like Hollywood isn't that interested in casting Cox anymore. While she still makes a hefty sum off of her time on "Friends," the actor would probably love to keep her talent in good practice.
One reason for Cox's departure from Hollywood was her altered appearance over the years from fillers and Botox. When the star got candid with Us Weekly about the work she's had done, she said: "I have done things that I regret." Yikes! Keep reading to find out the truth behind Cox's plastic surgery debacle.
Courteney Cox realized fillers weren't her friends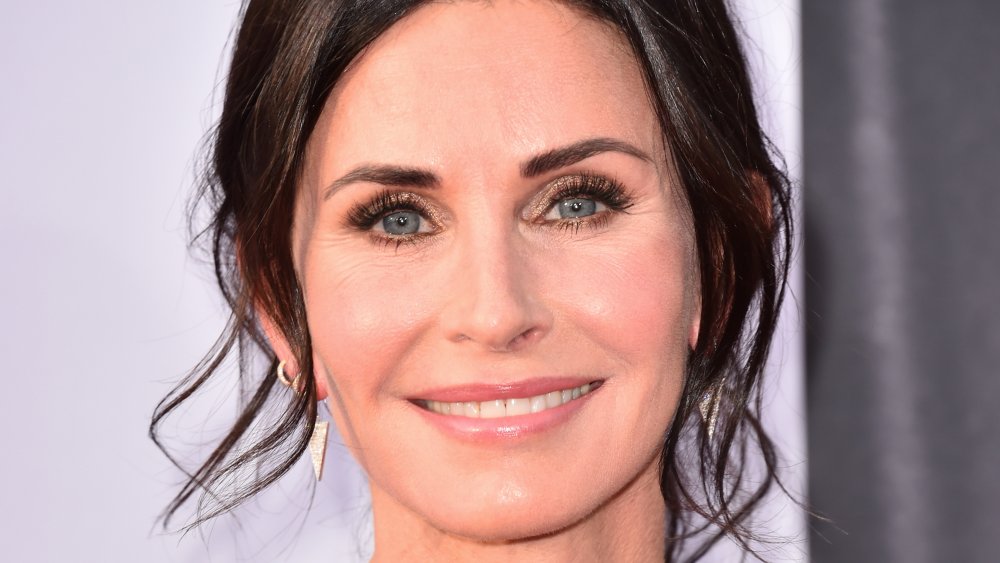 Alberto E. Rodriguez/Getty Images
Courteney Cox opened up about the work she has had done and what she really feels about it now. On a 2016 episode of "Running Wild with Bear Grylls" (via Us Weekly), Cox said, "I think there's a pressure to maintain [your looks], not just because of fame, but just, you know, being a woman in this business. Getting older has not been ... I don't think it's the easiest thing. I think I was trying to keep up with getting older, trying to chase that ... it's something you can't keep up with." Cox added, "I have done things that I regret, and luckily they're things that dissolve and go away. So, um, that's good, because it's not always been my best look."
In a 2017 interview with New Beauty, Cox spoke about her relationship with plastic surgery and how she didn't stop until a friend told her it was too much. Cox shared, "I've had all my fillers dissolved. I'm as natural as I can be. I feel better because I look like myself. I think that I now look more like the person that I was. I hope I do."
She continued, "Things are going to change. Everything's going to drop. I was trying to make it not drop, but that made me look fake. You need movement in your face, especially if you have thin skin like I do. Those aren't wrinkles — they're smile lines."
A new role led to a new perspective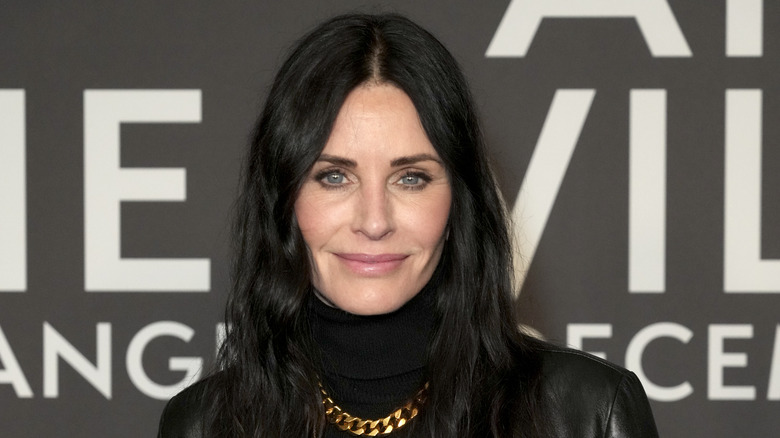 Kevin Mazur/Getty Images
Courteney Cox was cast in the 2022 TV series "Shining Vale" as Patricia Phelps and the new role — after a bit of a slow acting period for her — led to a whole new perspective. Because her character was going through a life change, Cox had the space to look at her own. "It was exciting to play a character that was so flawed and real," Cox told The Sunday Times of Phelps (via Allure). "[And] the fact that she's going through this midlife crisis slash menopause."
Cox reflected on the previous cosmetic work she had done and how it didn't give her the desired result. "There was a time when you go, 'Oh, I'm changing. I'm looking older' ... and I didn't realize that, 'oh s***,' I'm actually looking really strange with injections and doing stuff to my face that I would never do now," she explained.
The "Friends" alum had to take a long pause and let reality catch up about getting older. "There's nothing wrong with being 60, I just can't believe it," she admitted to The Times. "Time goes so fast. There's no question that I am more grounded, I've learnt so much in my life — what to enjoy, what to try to do more of, and what to let go of." It seems like part of letting go, at least for Cox, has been injections and plastic surgery. Why not? She's perfect as is.