The Untold Truth About Zach Braff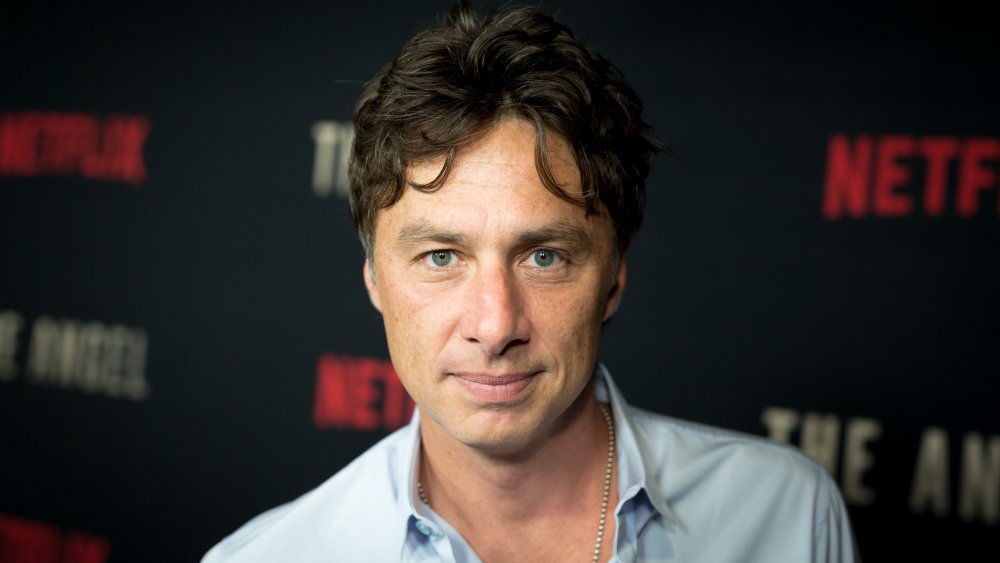 Greg Doherty/Getty Images
Does anyone evoke the early 2000s quite like Zach Braff? The actor, screenwriter and director became a household name thanks to his breakout role on the medical comedy TV series Scrubs. Running from 2001 until 2010, Braff nabbed an Emmy nomination for his performance as Dr. John "J.D." Dorian on the show. He also directed several episodes, which happened following a directorial project that would change pop culture's perception of him — as well as the band The Shins — forever.
In 2004, Braff wrote, starred in and directed the romantic/comedy-drama Garden State. According to Today, Braff wrote the film based on his own experiences in his home state of New Jersey. Upon release, the film, which also featured Natalie Portman, was a rom-com home run. It grossed more than $35 million worldwide, per Box Office Mojo. Additionally, the film's soundtrack — a "mixtape" of indie rock songs — which won a Grammy for Best Compilation Soundtrack Album for a Motion Picture, Television or Other Visual Media, is about as famous as the film itself.
Much like the iPod, Braff seems to be a cultural phenomenon we left behind in the 2000s. So what has the actor been doing since? While he's still working, and making headlines for dating Little Women star Florence Pugh (who is 21 years his junior), he seems to lack the influence he once had. Here's what you may not know about Zach Braff and why he seems to be in a perpetual Garden State of suspension.
Zach Braff was there for Nick Cordero's family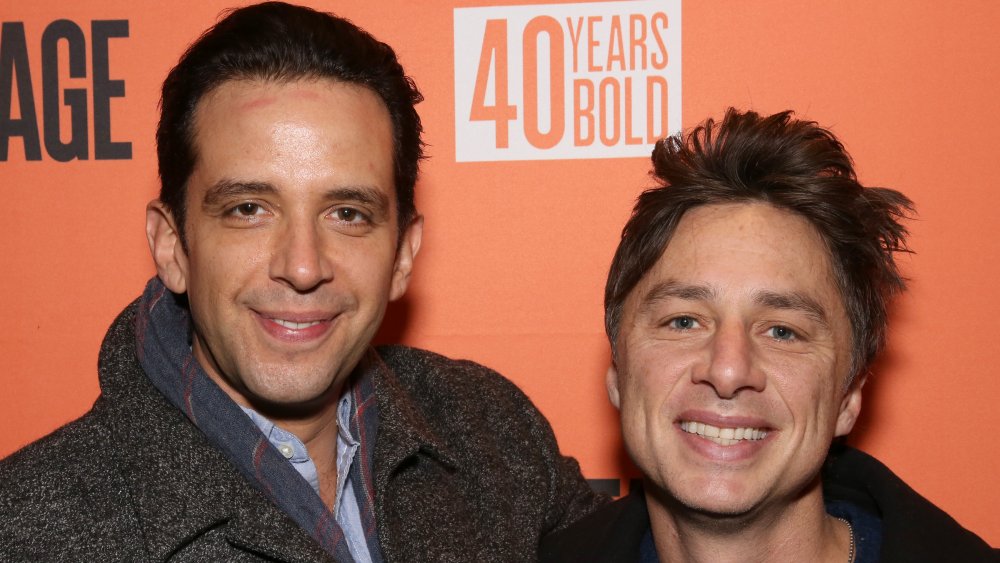 Walter Mcbride/Getty Images
The entertainment industry was shook to the core when news broke that Canadian actor Nick Cordero passed away on July 5, 2020, following a months-long coronavirus battle. Zach Braff was just one of many celebs who publicly grieved Cordero. The Broadway star was nominated for a Tony for his 2014 performance in Bullets Over Broadway, per Playbill, which Braff co-starred in. The two hit it off, becoming lifelong friends. In fact, Cordero and his wife, Amanda Kloots, had been staying in Braff's guest home for months while house shopping in Los Angeles prior to Cordero contracting the virus. 
"... [H]is wife and baby are living in my guest house and thank God they've been joined by her amazing brother and sister who are taking care of her and helping her with the baby," Braff told The Hollywood Reporter in an April 2020 interview. "And we help them in any way we can, too. We obviously stay social distanced from them, but we bring them food and wine and flowers."
When Cordero passed, Braff shared the actor's final, heartbreaking message to him on his podcast, Fake Doctors, Real Friends With Zach + Donald. "The last thing Nick texted me before he went unconscious was, I said, 'Is there anything I can do?' And he said, 'Please look out for Amanda and Elvis,'" Braff recalled (via People). "And I promised that I'm going to do that for the rest of my life," he said. "And I want to make him proud."
Zach Braff's found success away from Hollywood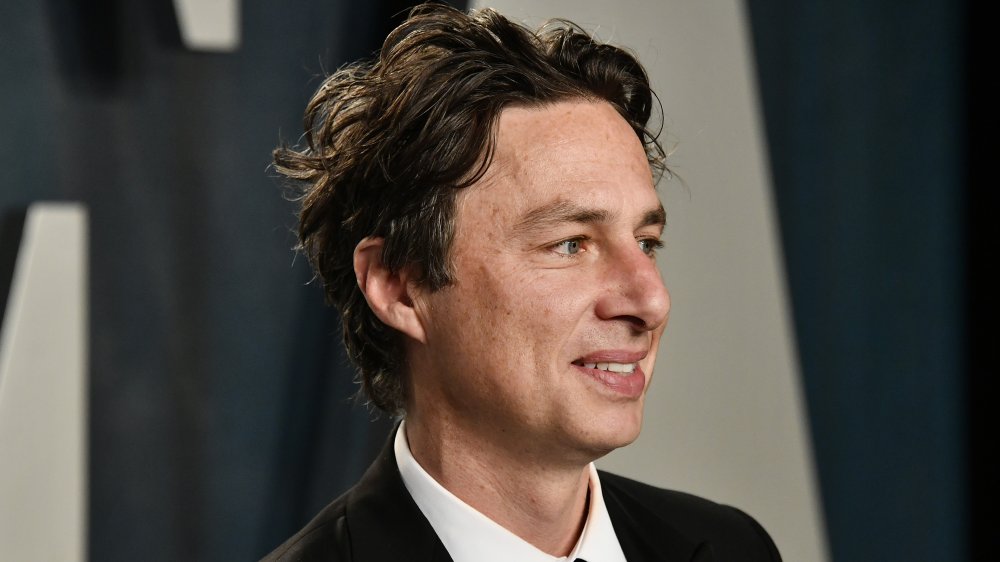 Frazer Harrison/Getty Images
Aside from his passion project Garden State, Zach Braff was never really able to successfully make the jump to leading man. Other rom-coms he's starred in over the years, including 2006's The Last Kiss and 2010's The High Cost of Living, failed to make as much of a splash. Additionally, the 2018 TV series Alex, Inc., in which Braff played a family man starting his own podcasting company, was canceled after one season, according to Deadline.
There was also excitement when Braff announced his 2014 film Wish I Was Here, the spiritual successor to Garden State. Braff wrote and directed the project, even promising to collaborate with The Shins once more for a soundtrack. However, he made a peculiar decision, gathering most of the funding for the film completely through Kickstarter, according to Indiewire. The dramedy only grossed about $5 million worldwide, according to Box Office Mojo, and these days, it's safe to say audiences remember the thinly-veiled fundraising thud more than the film itself.
That being said, Braff has found mild success on Broadway, and can surely get by on his laurels. Aside from his appearance in Bullets Over Broadway, the star also debuted his own one-act play in 2011, which Variety called "morbidly funny." And then, there's his Scrubs nest egg. According to Celebrity Net Worth, "[Braff] was at one point earning $350,000 per episode of Scrubs." The outlet notes that "for the seventh season alone," Braff took home about $3.85 million.
"... Scrubs put me in a position where I could say no," he told The Washington Post in 2014. So whether or not the actor makes a major comeback, there's that.